Pineapple Trivia on World Pineapple Day!
Today, June 27th, is World Pineapple day! At PfD we love this sweet, tangy, and delicious fruit, which has been integral to our efforts to promote economic growth in Benin. In this West African nation, Pineapples are the third most valuable crop in terms of GDP. Our Pineapples for Export (PINEX) project, launched in 2015, aims to strengthen all levels of the Beninese pineapple value chain.
Through activities such as building producers' technical capacity and improving their access to resources (i.e. capital), PINEX is enabling the Beninese pineapple industry to increase productivity, improve quality, and increase exports. As Benin is heavily dependent on its agricultural trade, the Pineapple industry is improving the livelihoods of the Beninese people, and to us at PfD this is cause for celebration!
Pineapple Trivia!
Last year, we brought you 5 things you didn't know about pineapples. This year, we have prepared pineapple trivia to test your knowledge!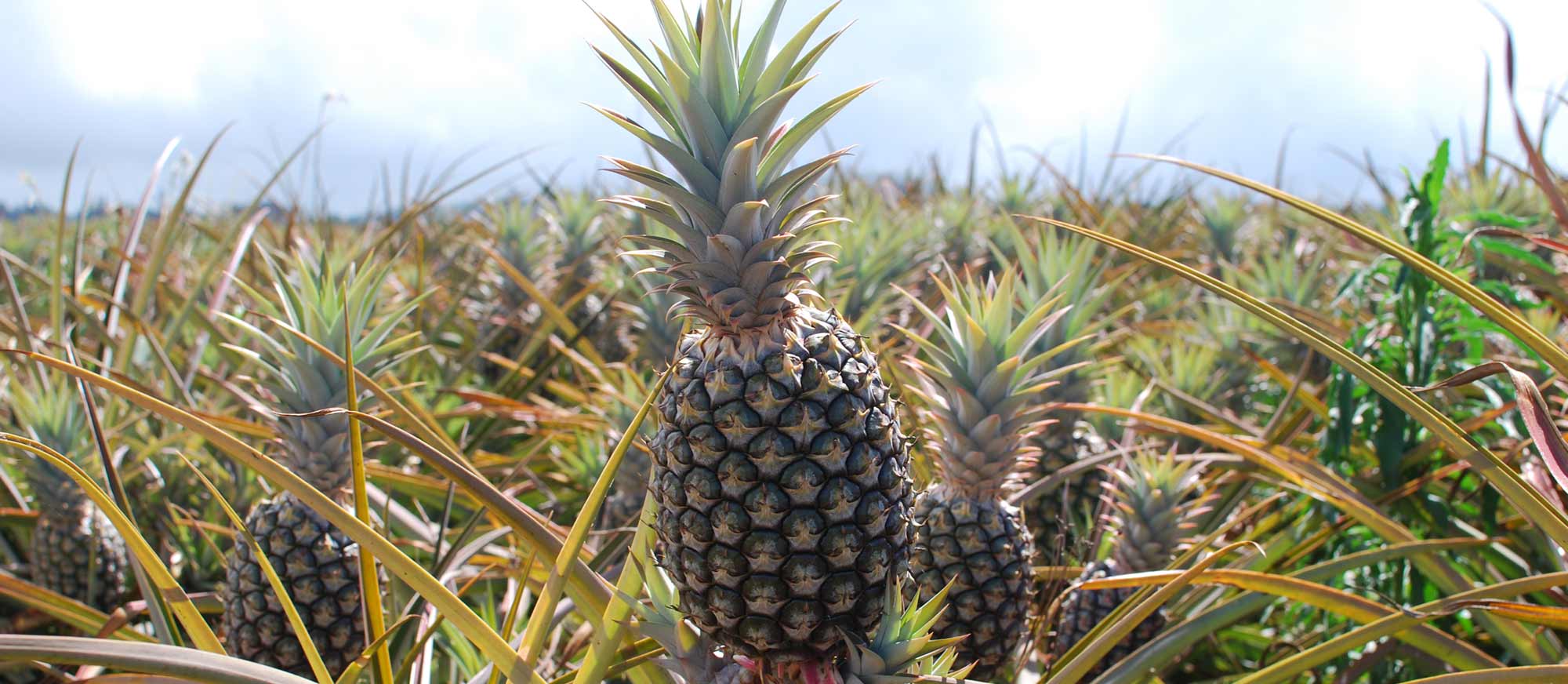 #1 Pineapples are native to ____________.
Sub-Saharan Africa
East Asia
South America
North-Africa
#2 Which country exports the most pineapples
Costa Rica
Benin
South Africa
Netherlands
#3 In which region are the majority of the world's pineapples grown?
Europe
South America
Southeast Asia
Central America
#4 Once harvested, pineapples ripen within a week.
True
False
#5 The skins, core, and ends of a pineapple can be used to make which of the following?
Alcohol
Vinegar
All of the above
None of the above
#6 What color are the pineapple plant's flowers?
Red
Yellow
Orange
Trick question, pineapple plants don't have flowers
Extra Credit Question
#7 What is your position on the age old debate about whether or not pineapple an appropriate pizza topping?
I love some pineapple on my pizza!
Pineapple does not belong on pizza!
I can write you an essay about my stance
I am undecided on the issue
Below are the trivia answers. Find out how you did!
#1 C  #2 A  #3 C  #4 False  #5 C  #6 A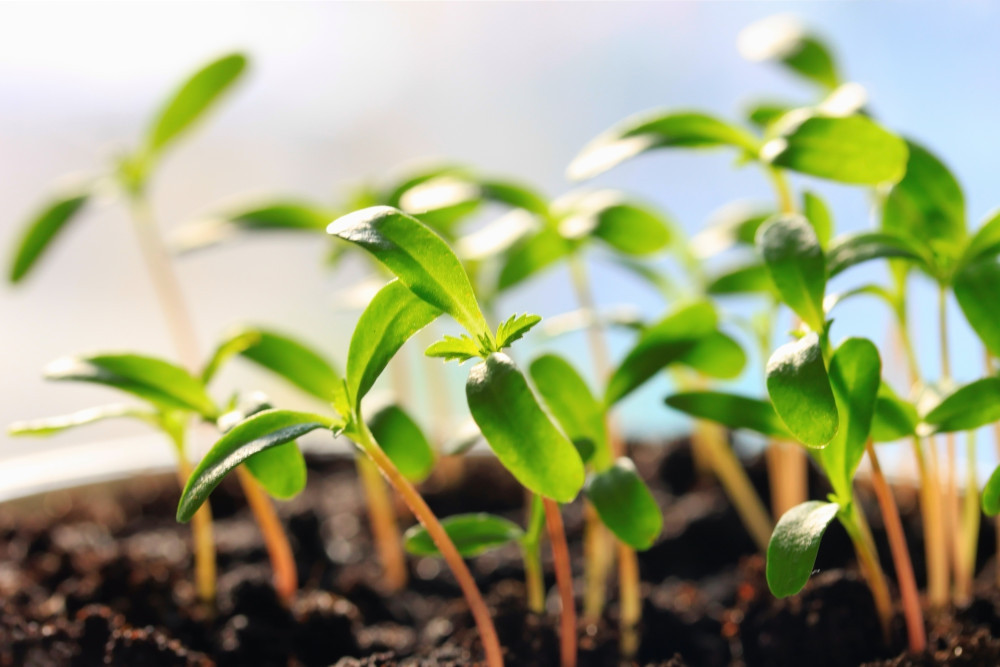 World Environment Day (WED) has been an annual call to action since 1974. WED is a widely celebrated event that allows individuals in over 100 countries to bring public awareness to the biggest issues affecting our environment. In just the past five years, this day has highlighted numerous urgent issues ranging from a greener global economy, raising awareness for climate change, reducing the growth rate and preserving the planet's resources. Above all though, WED serves as the "people's day" so we as individuals can be a representative of change and inspire our global community to take better care of our Earth.
Our name, "Partners for Development (PfD)" summarizes our approach of working with various groups of people to achieve sustainable change. We deliver those sustainable solutions by focusing on three key areas: healthy communities, economic empowerment, and agricultural development. PfD's project in Benin is a great example of how our organization is not only raising awareness, but also bringing about change to improve our global environment. PfD is training local farmers to increase harvests through better growing techniques. Those strategies that coincide with WED's vision of creating a more sustainable environment included decreasing harvest spoilage, appropriating the use of pesticides and improving water and soil resources. Through our work in Benin, PfD has accomplished the following:
● 60% of farmers participating now use pesticides in a safer and more effective manner by utilizing strategies such as proper dosage and eliminating unnecessary environmental health hazards.
● 21 solar dryers were used during cooking demonstrations with farmer groups to enable them to continue with eco-friendly post-harvest vegetable processing activities.
● We successfully tested two solar irrigation pumps that are able to reduce irrigation cost and pollution in Northern and Southern Benin.
PfD is celebrating this World Environment Day by continuing to make a difference in the world by improving the quality of life and collectively changing behaviors to support sustainable lifestyles. PfD envisions a more just, peaceful, and environmentally sustainable world and partners with local organizations to bring upon lasting change.
Would you like to make an impact on World Environment Day? Show your support by sharing on social media and tagging @Partners4dev on Twitter or following us on Facebook.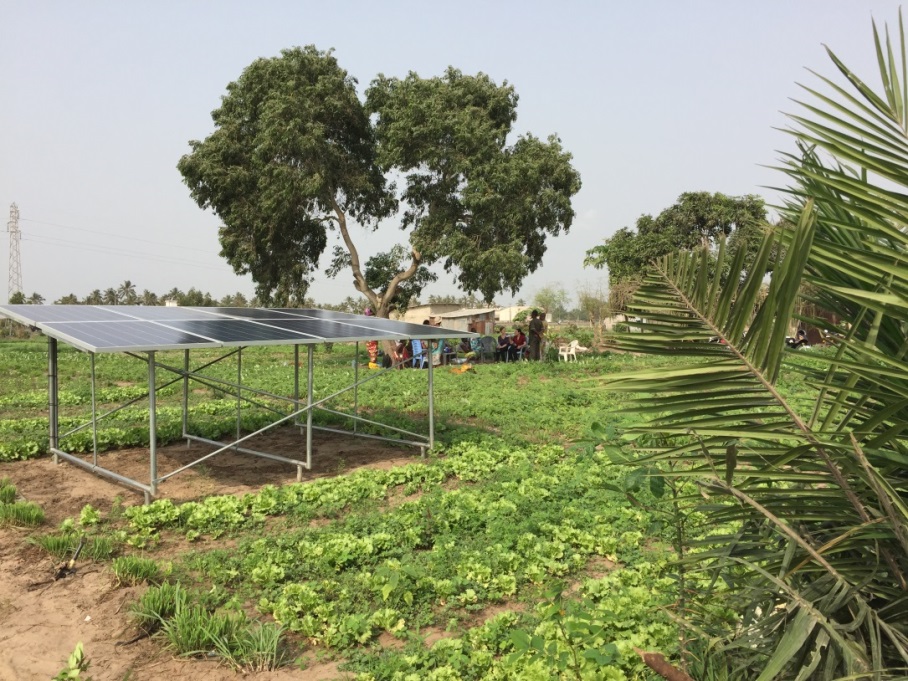 Agriculture accounts for 70% of Benin's employment and 35% of its GDP, making agricultural production an area of critical development. Improving current irrigation methods can significantly increase production and processing for local farmers by enabling them to produce even during the two dry seasons, because it gives farmers the ability to artificially provide water for their land without relying on rainfall. The common irrigation methods used by farmers in Benin, especially during the two dry seasons (from November to February and during August and September), totaling six months, are gas-powered pumps and manual watering by hand. A manual irrigation system requires a large amount of labor and often results in crop wastage from improper watering. Gas powered irrigation pumps are very expensive to operate and emit a substantial amount of pollution into the air and soil. PfD hypothesized that farmers in Benin would greatly benefit from cost effective, solar based irrigation technologies that are environmentally friendly, both for the farmer and the soil.
For the GREEN Project in Benin, PfD tested solar-powered irrigation pumps to determine if they could be a cost-effective approach and nonpolluting method to improving vegetable production. Solar panels are installed in each solar irrigation pump to power the surface pump's internal electric motor. Once the motor is running, water is pumped from the pond directly onto the fields through hoses or sprinklers, or pumped into storage tanks to be used for later. The advantages of a water solar irrigation pump include:
No fuel cost
Non-polluting
Low maintenance cost
Produces water when vegetables need it most
Highly reliable and durable
Easy to operate
Easy water storage
For the GREEN Project in Benin, PfD tested solar-powered irrigation pumps to determine if they could be a cost-effective approach and nonpolluting method to improving vegetable production. The two types of solar-powered irrigation pumps tested for the pilot were GRUNDFOS and LORENTZ PS 150. Both models have been used to power irrigation systems in northern states of Benin, but neither had ever been tried in the southern region of the country, where PfD operates. PfD brought 450 farmers to six different test sites throughout the southern regions to participate in the pilot.
Results from the test exhibited that both the GRUNDFOS pump and the LORENTZ PS 150 pump can be used effectively in southern Benin and would substantially reduce irrigation cost and pollution. Both pumps are also guaranteed for 25 years, which could potentially save farmers $63,000 or more during that time period. The German Cooperative Development Agency has also agreed to provide a reduction of up to 40% of the initial installation cost to convert to solar-powered agricultural equipment for all Beninese farmers for the next five years. Several GREEN farmers expressed interest in buying the solar system and in taking advantage of the reduced price.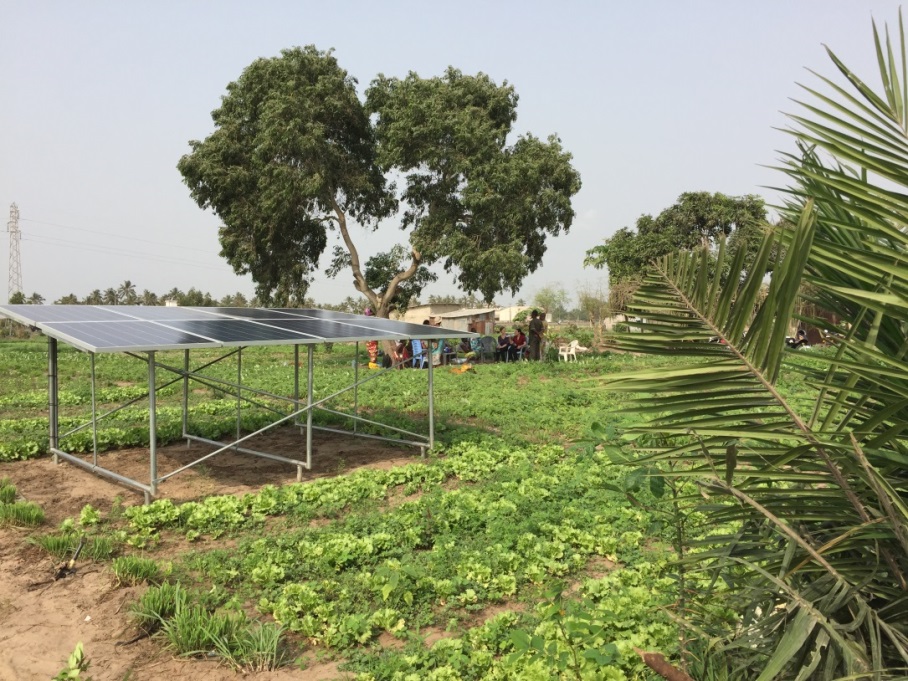 Shortly after attending the test pilot, farmers installed a solar irrigation system in the Semi-Podji district. The group, which used a gas-powered pump before, notes that the new solar irrigation system covers around 2.5 acres of land and has saved them over $200 per month, which is a considerable amount of money for the group. Through the GREEN Project, PfD was able to effectively show how using innovative technologies like the solar-powered irrigation pump can be used to achieve sustainable development in communities. We hope that many other farmers will transition to a solar-powered irrigation pump system to achieve the same results.
Partners for Development is always seeking support from individuals and organizations in order to improve the quality of life in developing countries. Become a Partner for Development Today! With your contribution, other innovative technologies and key activities can be implemented to make a difference in the lives of those that need it most. To make a gift please click here!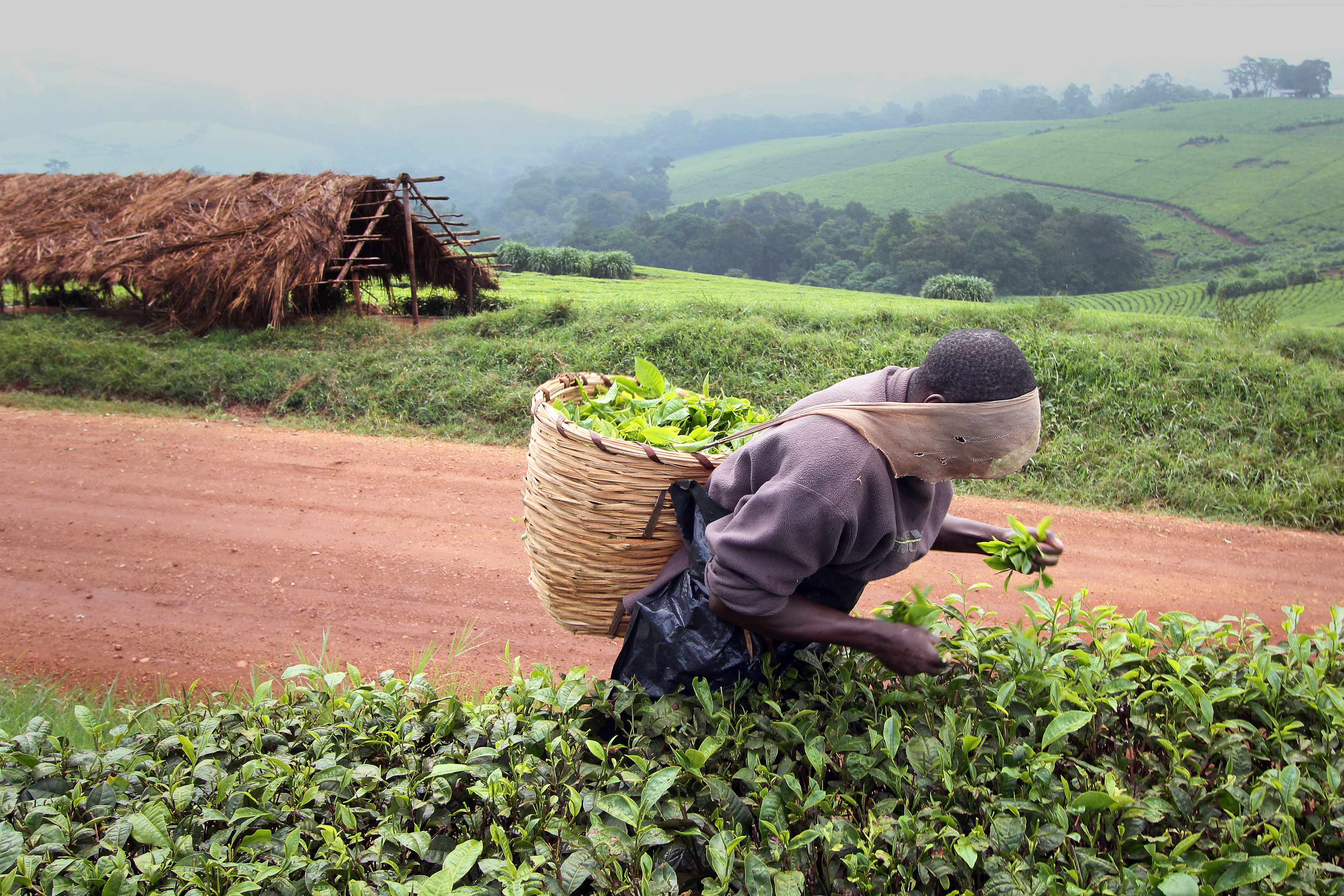 Mr. Cyprien Hindeme is a vegetable farmer in Southern Benin. He supported himself and his family by growing and selling vegetables and pineapples. Like many farmers in Benin, Cyprien was never formally trained in cultivation techniques or marketing.
Cyprien participated in PfD's GREEN project trainings, which taught him modern cultivation techniques to improve his vegetable crops and other important farming skills such as the proper use of chemical fertilizers and pesticides. Through the practical marketing workshops, he also learned how to become market orientated in his production and continues to use the weekly vegetable prices he receives through SMS messages on his cell phone to negotiate sales of his cabbages and other vegetables even before they reach the local markets. This not only ensures he gets the best prices for his produce, but it also cuts down transportation time and costs and reduces post-harvest losses.
Cyprien also saw an opportunity for his pineapple grove. After witnessing the success of the GREEN project techniques with his cabbage, Cyprien decided to use this knowledge and skills to improve his Sugar Loaf pineapple production.
He modified his use of fertilizers and insecticide to be in line with GREEN recommendations, resulting in larger, juicer pineapples. He also used his learned marketing skills to research the local and regional pineapple markets and diversify his clients. Now Cyprien delivers his higher quality pineapples to wholesalers in Togo and Burkina Faso, while still servicing his local market buyers. He also now supplies his top quality fruit to three prominent hotels in the Atlantique Department. Altogether, these sales generated 1,200,000 CFA ($2,400 USD) for Cyprien during harvest time.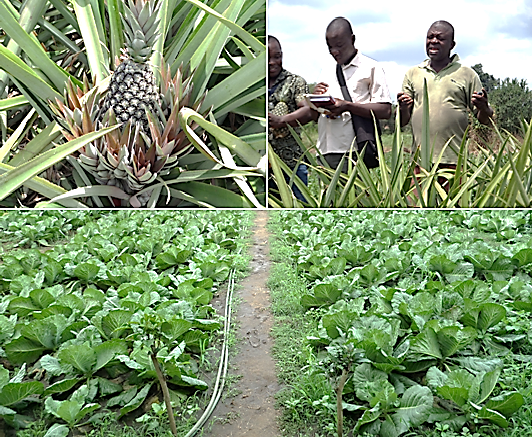 With this additional income, Cyprien sent one of his children to Benin's agricultural technical college, ensuring his future and the continued success of his family's farm. He also bought laptop computers for both of his children attending university, enabling them to develop marketable computer skills.
Cyprien is just getting started, saying, "now that GREEN helped me with my cabbages and pineapples, now I am ready to try other crops too."
Cyprien's drive to build a better life for himself, his family, and his community, allows him to proudly declare #IamPfD.
---
Throughout all of December we will be sharing stories from our staff, board, partners, and others from around the globe. We can't wait to share all of the hopeful, engaging, and positive stories from our work. We will be using the hashtag #IamPfD on Facebook, Twitter and LinkedIn.


Be sure to share the posts that you find engaging and inspiring with friends and family and don't forget to donate and take an #unselfie of you making a donation and share it with us and use the #IamPfD for a chance to win prizes from PfD.
By: Nancy P. Harris, Partners for Development Board Chair
Recently, we shared a post about how the GREEN project is tackling malnutrition in Benin, working towards healthier families and healthier communities. Now, PfD Board Chair Nancy P. Harris shares her first-hand experience from a recent visit to Benin of what implementation looks (and tastes!) like on the ground:
On October 1st, I visited with the Partners for Development (PfD) team in Cotonou, Benin. It was a delight to finally meet the dedicated GREEN project team and visit the field to meet with community members who are making a difference in the fight against malnutrition in Benin.

The morning began with the roundtable discussion, organized by PfD, which brought together a number of NGOs working on nutrition issues in the country, to discuss their activities and how we might collaborate with each other in the field. PfD's nutrition and hygiene coordinator, Irvine Minaflinou gave a description of the GREEN project's promotion of proper preparation and consumption of vegetables and fruit to combat the low consumption in Benin and corresponding high rates of long-term health problems. The roundtable facilitated valuable networking and brainstorming on low-cost ways to collaborate. I am hopeful this effort will lead to ongoing collaborative action.
After the roundtable, I met with PfD staff for a delightful lunch of local dishes, many of which reminded me of those I enjoyed during my time in Nigeria. Then it was off to the village of Togoudo Agonkanmey, on the outskirts of Cotonou. Here we met the Allowanou (roughly translated as "we work hard") vegetable producer's group on their farm. I could tell this farmers' group was a longtime participant in the GREEN project, as they had the best looking fields of vegetables I had ever seen, particularly the lettuce! The farmers told me that this success was made possible through the GREEN project technical trainings and micro credit loans. And, of course, success came through their hard work.
After greeting us with a welcome song, the Allowanou Group – comprised of 15 women and 6 men – gave a demonstration of culinary techniques they learned through the GREEN project to ensure good hygiene and preserve the vegetables' nutrients. They prepared what was, on the surface, fairly standard local fare: a corn meal porridge called pate and a mix of local greens, onions, and fish called 'sauce legume'. Traditional cooking techniques destroy or leech away many nutrients in what would otherwise be a nutritious meal. Traditionally, the sauce is cooked too long, and the vegetable cooking water (rich in vitamins and minerals) is thrown out. The GREEN project staff taught simple ways to avoid nutrient loss, and dramatically increase the meal's nutritional benefits. Cooking times are reduced, the cooking water is used for the sauce and the pate, and the rest is simply consumed with lime juice. In addition, the Allowanou Group is now adding moringa leaves to their sauces. Moringa trees grow everywhere in Benin and its leaves are high in protein, vitamins and minerals. PfD Benin is cooperating with the Hunger Project to promote the use of moringa as a cost-effective way of combating malnutrition. The demonstration, enlivened by local songs and dancing, was followed by a taste of the meal and – even after our large lunch – the food was a tasty treat (in addition to being very nutritious)!
All too soon, we said goodbye to our hosts at Allowanou, and my visit with PfD Benin came to an end. I came away with a feeling that communities are gaining greater understanding of the issues affecting nutrition in Benin, and that organizations can work together to meet these challenges. I continue to be impressed by the good work that PfD does in Benin and elsewhere. I look forward to hearing more about PfD's nutrition activities and encourage you to do the same by signing up to receive the newsletter.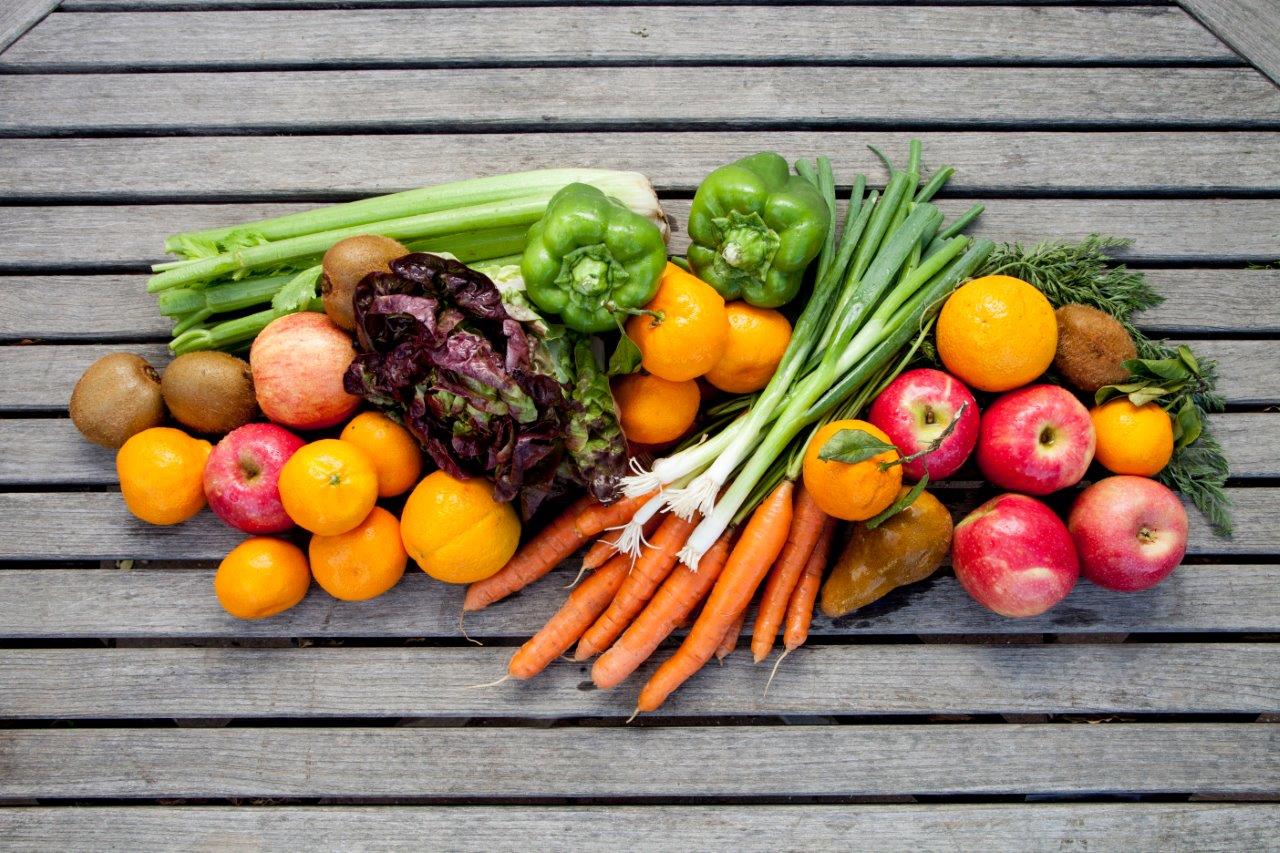 In Benin as many as 45% of children under five suffer from chronic malnutrition. This causes "stunting," a condition and their weakened systems leave them more susceptible to other health problems, and worldwide, malnutrition is seen as a major contributing factor in half of child deaths.
Malnutrition is an immediate and serious health problem in Benin.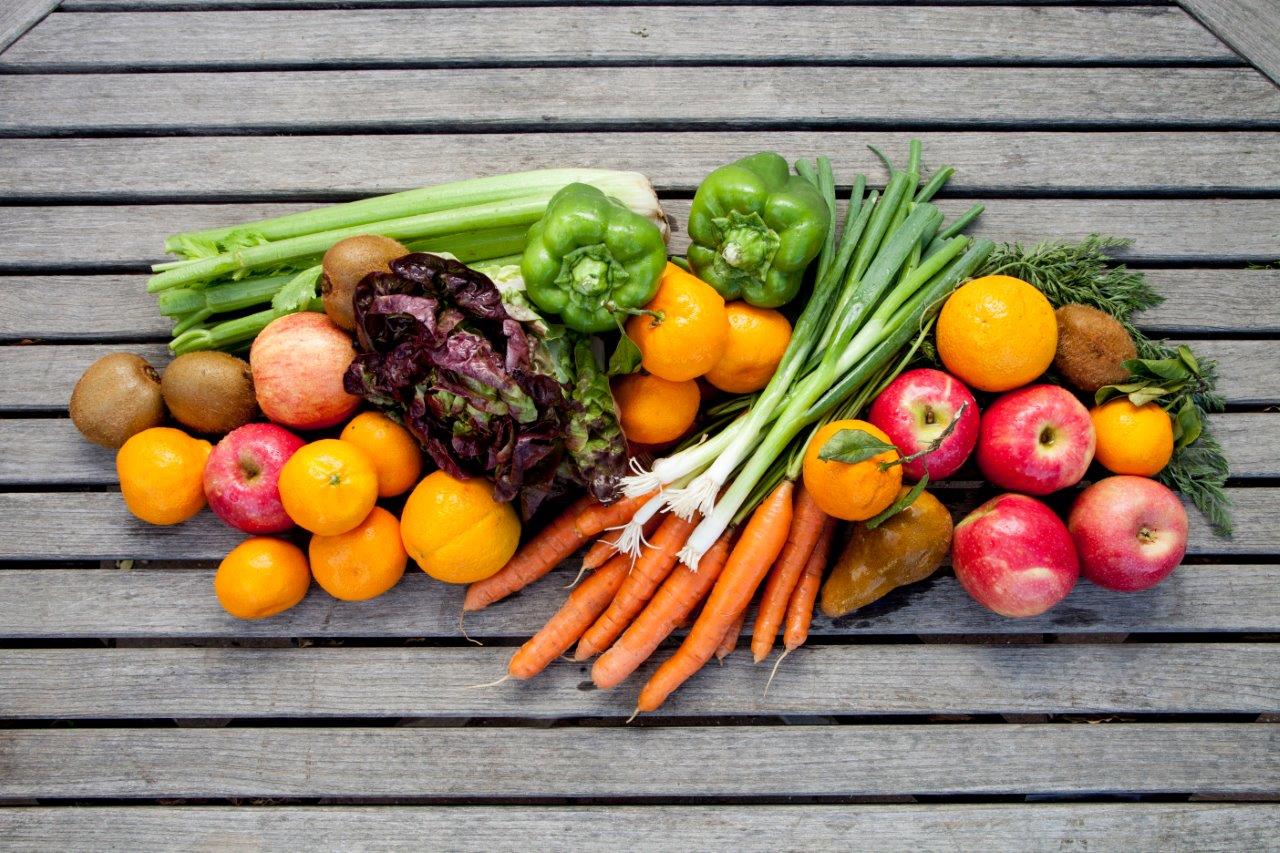 To combat this persistent health menace, Partners for Development (PfD) in Benin expanded the scope of activities to include practical nutrition education. This new area of intervention complements the GREEN Project, which focuses on vegetable production in southern Benin. To overcome this, both access to nutritious foods and health education are required.
Most Beninese children are fed pate, a corn-meal paste unaccompanied by fruits or vegetables. Pate alone is believed to be a source of strength. In response, PfD developed training materials on the importance of vegetables and fruit for both children and adults and hold community-based education sessions with vegetable farmers and their families.
PfD uses a variety of tactics to combat these threats to food security. Sanitation and hygiene trainings are conducted alongside those in nutrition. Culinary demonstrations show cooks how to preserve nutrients of their preferred dishes. Through the GREEN Project, PfD has developed and trained farmers and market sellers on techniques of vegetable preservation, such as drying and canning. While fresh fruits and vegetables are the most nutritious, proper preservation retains some nutritional value.

In addition to hands-on trainings at the village level, PfD has partnered with local radio stations to broadcast short public service announcements and longer educational programs on the importance of proper nutrition and hygiene. They also work in collaboration with GREEN's mobile messaging system to send mass SMS messages on nutrition and hygiene to the thousands of farmers registered on it. This combination of mass media with grassroots education is at the heart of PfD's effort to help end malnutrition in Benin.
PfD is committed to improving the health of children and families in Benin.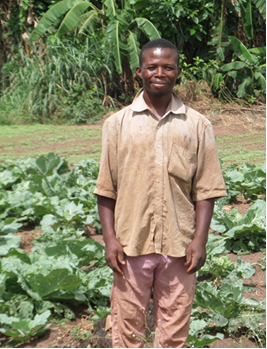 "Thanks to the GREEN Project, I sell lots of really good vegetables," says Bonaventure Odoubiyi, a farmer near the city of Allada whose high quality vegetables have earned him the exclusive clientele of a prestigious hotel in the area. Before his introduction to Project GREEN (GREEN blog post), Bonaventure was a typical vegetable farmer in Benin who grew only local vegetables and followed traditional cultivation methods by using large amounts of cheap, ineffective fertilizer, overcrowding his small plots, and relying exclusively on rain for irrigation. With little bargaining power, Bonaventure sold his produce at the nearest market to whomever he could at whatever price, earning only around 30,000 CFA ($60) a month.
Wanting to develop his business, Bonaventure began attending GREEN trainings, where he learned how to improve the quality of his vegetables and increase crop yields. Through GREEN's market and business management training, Bonaventure learned about market-driven crop production and how to approach local markets when looking for new clients, leading him to discover the Royal Palace Hotel, an upscale French-owned resort just outside the small city of Allada. To provide for the hotel, Bonaventure began to grow vegetables such as eggplant, radishes and beets, which are not sold on the local market but have a strong clientele with foreign restaurants and hotels like the Royal Palace that tend to pay more for higher quality produce.
Bonaventure engaged the finance and business skills he learned from GREEN to successfully apply for a small loan of $1,000 (500,000 FCFA) from the Federation of Savings and Loans Institution, GREEN's micro-finance partner. After purchasing a nearby field, he bought a motorized pump to irrigate his crops, and his hard work and investment began to pay off as he saw an improvement in the quantity and quality of his produce. Bonaventure then decided to bring samples of his new crops to the Royal Palace Hotel. Impressed with the quality and variety of his selection, the hotel immediately purchased all of his produce and even offered Bonaventure a contract to continuously supply them with his vegetables.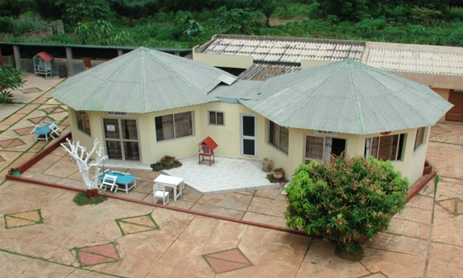 Bonaventure's business with the hotel grew rapidly, but despite his larger and more productive fields, he still could not meet the demands of the Royal Palace. Consequently, Bonaventure reached out to other GREEN-trained vegetable growers to help him meet the demand. Now, Bonaventure is a farmer, as well as the head of a vegetable supply business. His own crops supply about 30% of the Royal Palace Hotel vegetables, while the rest comes from his network of GREEN farmers. The hotel has been so impressed with the quality of Bonaventure's weekly deliveries that over the past year they've recommended Bonaventure's produce to another upscale hotel that also offered him a contract for his vegetables.
Bonaventure is proud of his accomplishments, new business and increased income. Thanks to GREEN's support and training, he now makes nearly $300 USD (150,000 FCFA) each month, five times more than he used to earn. Every time he adds clients to expand his business, he contracts GREEN-trained farmers to help meet the demand. Bonaventure is becoming a successful entrepreneur, and he credits part of his achievement to all of the help and support from the GREEN Project.
With around 70% of Benin's population dependent on income generated through agriculture and livestock production, and with 35.2% of the population living in poverty, increasing productivity and incomes in the agriculture sector is essential to improving livelihoods in Benin. Farmers in Benin, however, face many challenges including an inadequate supply of inputs such as fertilizers, post-harvest losses of 25% or more, limited market information, and little to no access to credit (USDA GAIN Benin, 2014).
To support Beninese farmers to address these problems, the USDA-funded Growing Resources for Enhanced Agricultural Enterprises and Nutrition (GREEN) Project helps smallholder vegetable farmers improve and increase crop production and expand the sale of their produce. The GREEN Project works directly with local farmers' associations and organizations and individual farmers, providing them with the training and tools necessary to train farmers to overcome obstacles through improvements in cultivation techniques, increase understanding of value chains and market-driven production, and improve post-harvest management and business skills.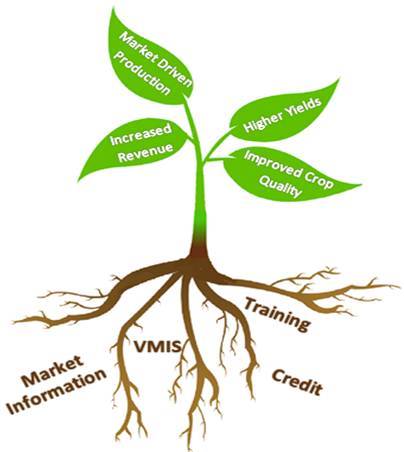 Tell me and I'll forget; show me and I may remember; involve me and I'll understand. –Proverb
As shown in the diagram above, the GREEN Model involves four major activities: 1. Hands-on, field-based training; 2. Access to credit; 3.Market information and access; and 4. Vegetable Market Information System (VMIS). Combined, these interventions have led to market driven production, increased revenue, higher yields, and improved crop quality.
Training: Our approach: learning by doing. PFD provides local organizations with resources, knowledge, and training on business, marketing, the value chain and new farming techniques. In turn, these organizations, with their newly acquired knowledge, deliver interactive trainings in the field, giving the farmers the opportunities for hands-on learning. This way, the capacity of local organizations is strengthened as well as the capacity of individual farmers. Through this approach, the GREEN Project has trained over 11,000 farmers in improved cultivation technologies and over 4,000 farmers in post-harvest technologies and value chain approaches.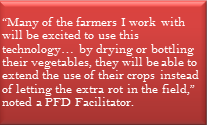 For instance, working with the Agriculture and Food Technology Program, PFD held a week-long hands-on training focused on food processing and preserving. Processing food allows for farmers to sell their products throughout the year, increasing food security. Take tomatoes for example: by transforming part of their tomato crop into tomato purée, farmers are able to stock-up for the off-season when products become expensive and most families are unable to buy the vegetables needed for basic nutrition.
Market Access & Information: GREEN promotes farming decisions based on real-time information. In Benin, many farmers are solely focused on their crops and therefore do not fully understand the value chain. Some farmers have never visited the marketplace where their products sold and crop selection is based on what their family has planted for generations. GREEN's trainings on the markets and value chain involve trips to the markets to analyze the demand and supply of different vegetables and produce. By actively engaging the farmers in these trainings, PFD and its partners help farmers understand the consumer demands, diversify their crops, expand their markets and ultimately, raise their incomes. For instance, working with the Agriculture and Food Technology Program, PFD held a week-long hands-on training focused on food processing and preserving. Processing food allows for farmers to sell their products throughout the year, increasing food security. Take tomatoes for example: by transforming part of their tomato crop into tomato purée, farmers are able to stock-up for the off-season when products become expensive and most families are unable to buy the vegetables needed for basic nutrition.
PFD, in collaboration with ESOKO a Ghanaian firm, developed a specific vegetable market information system (VMIS) that sends real-time SMS messages of local market prices to farmers, processors, wholesale buyers and sellers. While working in their fields, farmers can access the daily information and better negotiate the prices for their crops. PFD's VMIS, recently featured at the Agri-Hub Benin Agricultural Finance Fair sponsored by SNV-Benin, registered hundreds of new users.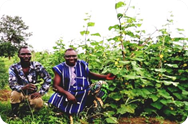 Access to Credit: The GREEN Project expands access to credit to farmers. GREEN partners with local Beninese banks and microfinance institutions and builds their capacity to loan to smallholder farmers. Vegetable Producers Without Bordersfaced real challenges when they began planting in 2009: from insufficient technology such as irrigation systems to an ongoing struggle to find good markets. Enter GREEN. PFD trained the group on how to develop detailed business plans allowing them to access credit which allowed the farmers to increased cultivation from ¼ hectare to two hectares and diversify their crops. Vegetable Producers Without Borders are now on their second loan and have installed an irrigation system allowing them to produce higher quality crops and expand their market to new Beninese towns and even into Nigeria.
By building capacity of both local organizations and individual farmers and by intensively involving farmers in trainings, PFD continues to plant seeds for sustainable and lasting growth in Benin. Through GREEN Project trainings, 96% trainees adopted the improved cultivations methods taught. Targeted farmers' income also increased, with an over 220% increase in net sales revenue from their vegetables.
Find out more about PFD's work in Benin and in agriculture.