Impact Statements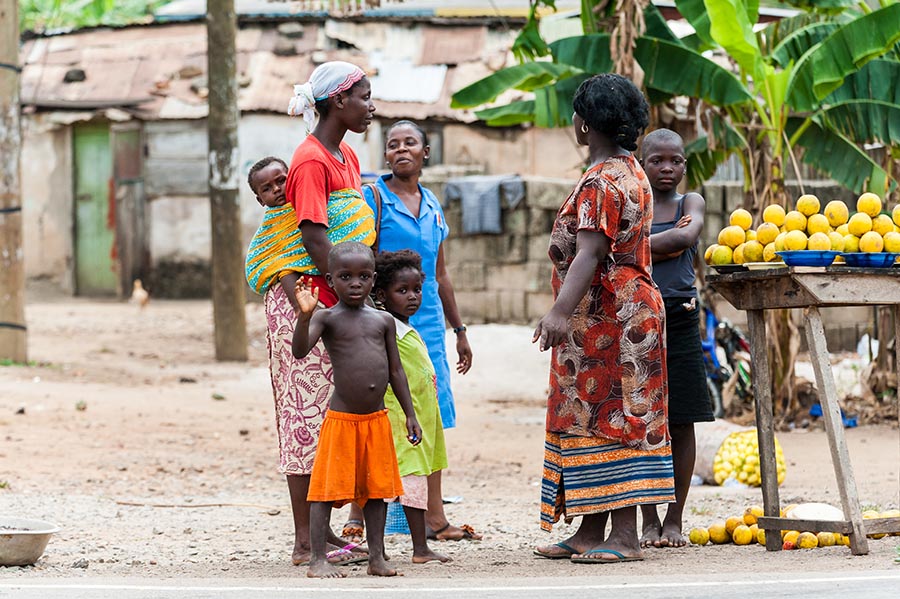 February 27th is World NGO Day! At PfD, we recognize the value of NGOs in promoting equity, peace, and alleviating the challenges faced by underserved communities. Today, we think that it is important for those who can to extend their support to NGOs and join them in making a difference in our world. …
Happy World NGO Day!
Giving Tuesday brings together people, nonprofits, families, and businesses across the country to give to charitable organizations and share their resources with those in need. Since 2012, #GivingTuesday is celebrated on the Tuesday following Thanksgiving, Black Friday and Cyber Monday. The day kicks off the giving season in the US as charitable giving increases throughout the holiday season.   There are many ways, besides giving money, that one can give to those in…
'Tis The Season To Be Giving
In 2012, the United Nations (UN) declared October 11th International Day of The Girl Child. Since then, this day has been commemorated internationally to empower girls and to raise awareness about the challenges they face. Every year, the International Day of The Girl Child is an opportunity to highlight problems in education, health, etc. and advance…
Celebrating International Day of The Girl Child!
On August 20, 1897, British doctor Sir Ronald Ross discovered that the female Anopheles mosquito transmits the malaria parasite between humans. Today we commemorate the groundbreaking discovery as World Mosquito Day. Mosquitoes are often attributed as being the world's deadliest creatures, as they are one of nature's most notorious vectors for human and zoonotic diseases. …
World Mosquito Day
Today is "…an opportunity to transform this momentum into action, to empower women in all settings, rural and urban, and celebrate the activists who are working relentlessly to claim women's rights and realize their full potential." (United Nations) There is no doubt the immense impact women have had and will have in the world.  March…
Nigerian Women Pressing for Progress
February 11, is recognized by The United Nations as International Day of Women and Girls in Science.  On December 22, 2015, the UN General Assembly adopted the resolution that would recognize the need and the importance of women and girls having a participatory role in the fields of science, technology, and innovation. The role of…
Women and Girls in Science
Today is World AIDS day and this year's UN theme is "My health, my right". This theme focuses on the right to health and access to health care. From the UN's World AIDS day website, "Everyone, regardless of who they are or where they live, has a right to health, which is also dependent on…
World AIDS Day
To educate a girl child is to invest in a better tomorrow. The evidence is clear- investing in girls' education results in strong economies as well as healthy and stable communities. However, the UNESCO Institute for Statistics (UIS) asserts that girls have a higher chance than boys of never setting foot in a…
Invest in Girl's Progress
Each year the Stockholm International Water Institute holds a week-long conference on global water issues in celebration of  World Water Week. Scientists, public figures, business leaders, and young professionals gather to discuss and problem solve the world's most pressing water concerns. Last year's WWW had over 3,200 participants representing 330 organizations and 130 countries. This…
World Water Week
Today, June 27th, is World Pineapple day! At PfD we love this sweet, tangy, and delicious fruit, which has been integral to our efforts to promote economic growth in Benin. In this West African nation, Pineapples are the third most valuable crop in terms of GDP. Our Pineapples for Export (PINEX) project, launched in 2015,…
Pineapple Trivia on World Pineapple Day!
Richard Westebbe, a long time board member and Treasurer for Partners for Development (PfD), passed away in northern Virginia on April 16th 2017. Apart from serving as Treasurer for ten years, Dick was also active on PfD's Program Committee and also helped locate and interview new board candidates. Dick and several other board members travelled…
In Memoriam
Partners for Development is an AmazonSmile partner and anyone can select Partners for Development as their organization of choice.  Here's how: Sign in to smile.amazon.com on your desktop or mobile phone browser. From your desktop, go to Your Account from the navigation at the top of any page, and then select the option to Change your Charity. Or, from your…
Did you know that you can support Partners for Development simply by shopping on Amazon?
Partners for Development (PfD) is proud to announce that it is now an approved charity participating in the World Bank's Community Connections Campaign (CCC). Through the Community Connections Campaign program World Bank employees and retirees can contribute to non-profit organizations. PfD's application to the CCC was led by Ms. Dale Hill and Mr. Stephen O'Brien,…
World Bank's Community Connections Campaign
In 2012, the global movement, #GivingTuesday began on the Tuesday following Thanksgiving.  With the kick-off of the Holiday Season, there are consumerism based days, Black Friday and Cyber Monday, that fail to represent the true holiday spirit — 'tis the season for giving back!   Therefore, #GivingTuesday began to re-ignite the true Holiday Cheer, spread happiness, and…
#GivingTuesday
Did you hear the good news? Partners for Development (PfD) has earned a spot on the 2016 Top Rated List by GreatNonprofits, a platform for community-sourced stories related to philanthropic work. Our community has shared their inspiring stories about our work and we hope that will continue. Didn't get a chance to rate PfD on…
PfD awarded a 2016 Top Rated Great NonProfits
As humans, we are constantly making decisions in pursuit of fulfillment. For me, fulfillment means finding a way to serve and give back in a meaningful way, not just mere handouts. Partners for Development (PfD) is enabling me to achieve that. I am very lucky to be able to serve with an organization that is…
Meet Dami Odetola, PfD Board Member
Working with and through small businesses1 is both effective and in line the Partners for Development's (PfD) mission of working in partnership with local and international groups to improve quality of life for vulnerable people in underserved communities.  Over the years, PfD has found that working with small businesses is an incredibly cost effective way to…
International Development and Small Business: Better Together
The increasing proliferation of cellphones in Africa brings an opportunity to leap-frog off technological development to innovative mobile interventions.  Our case study takes place in Nigeria, with a cellphone proliferation rate of 89%.  MHealth is an innovative approach towards the integration of technology and health interventions.  However, mHealth is limited for those without cell phone…
Utilizing Group Cellphones to Promote Healthy Practices
In Cambodia, there have been great gains in reducing the morbidity and fatality of malaria. In 2015 there were only 10 reported deaths from malaria. Over 80% of cases occurred amongst people age 15-49. Although this age group is often less vulnerable, they also often comprise the primary breadwinners of families and thus each case…
Malaria Prevention & Control Staff and Volunteers in Cambodia
June 27th is International Pineapple Day! It may not be a major international holiday, but we at PfD think there's still a lot to celebrate. Our Pineapple Process for Export (PINEX) project in Benin is strengthening the pineapple value chain – meaning that we're working to increase trade, strengthen markets, and improve the livelihoods of…
5 Things you didn't know about pineapples
The current literacy rate for females in Nigeria is approximately 20% lower than it is for males1. Girls also spend an average of eight years in school throughout their lifetime in comparison to girls in the United States whom spend an average of 17 years. With secondary education in Nigeria costing around $500.00 annually, many…
#LetGirlsLearn: The Power of Girls' Education
World Environment Day (WED) has been an annual call to action since 1974. WED is a widely celebrated event that allows individuals in over 100 countries to bring public awareness to the biggest issues affecting our environment. In just the past five years, this day has highlighted numerous urgent issues ranging from a greener global…
Celebrate World Environment Day
Agriculture accounts for 70% of Benin's employment and 35% of its GDP, making agricultural production an area of critical development. Improving current irrigation methods can significantly increase production and processing for local farmers by enabling them to produce even during the two dry seasons, because it gives farmers the ability to artificially provide water for…
Can Solar Irrigation Help Farmers?
The Question of Quality: Comprehensive, Respectful, and Rights-Based Maternal Health Imagine that you're a young, pregnant woman. Imagine that you have to walk five miles to even get to the doctor. You arrive at the clinic, only to sit in a small, hot, overcrowded waiting room for four or more hours. When you finally do…
The Question of Quality
As 2015 draws to a close I would like to thank most sincerely those many individuals and organizations that make the important work of Partners for Development (PfD) possible and with whom it has been my privilege to work over the years. First and foremost to those community residents with whom we partner – while…
A letter to you from PfD's Executive Director
Mr. Cyprien Hindeme is a vegetable farmer in Southern Benin. He supported himself and his family by growing and selling vegetables and pineapples. Like many farmers in Benin, Cyprien was never formally trained in cultivation techniques or marketing. Cyprien participated in PfD's GREEN project trainings, which taught him modern cultivation techniques to improve his vegetable…
Meet Mr. Cyprien Hideme, Beninese vegetable farmer
As a young Program Officer working in the Partners for Development (PfD) headquarters, I still remember the first time I met Anne Johnson, PfD's Nigeria Country Program Director at the time. Although she barely knew me, Anne had such warmth about her she instantly made me feel like we were old friends. Anne had the…
A tribute to Anne Johnson by Maja Feldman
PfD gives the greatest importance to the role of partners in every aspect of our work. We are deeply committed to involving local counterparts in assessing needs, designing programs, implementing activities and learning from the communities we jointly serve. PfD's partner-oriented approach directs us to work with and harness the resources of the international community…
Meet Gerawa Multi-purpose Cooperative Society based in Bauchi State, Nigeria
I first learned about PfD when PfD conducted malaria event and malaria education activity in my village using mobile video show. PfD also conducted many other community programs and training such as WASH, nutrition, child survival, agriculture, and chicken raising in my community. In 2013, PfD selected and trained me as Mobile Malaria Worker where…
Meet Phoumg Sophal, Mobile Malaria Worker in Cambodia
Partners for Development (PfD) came to my attention in 2011 when the PfD Board Chair wrote to me after watching myTED Talk about "Escaping the Khmer Rouge" (see below).  At the time I taught at the US Naval Postgraduate School. The connection was that PfD had long worked in Cambodia since the early 1990s, when the…
Meet Sophal Ear, PfD Board Member
Ms. Nub Chin and her family currently live in the malaria endemic forest village of Chhour Krang in Thmey commune, Snoul district, Kratie Province. With her family she lives in a village impacted by deforestation and climate change. Many of her fellow villagers are smallholder farmers who work on their farms daily in order to…
Meet Nub Chin, Village Malaria Worker, Cambodia
Greetings from Geneva, My journey with Partners for Development (PfD) has allowed me to see the organization from the inside out; therefore, I wanted to reach out to you and share my story. I have been working in the relief and development field for over 25 years and had the privilege of working with PfD…
Meet Michael Chommie, Partners for Development Board Member
When you are a young international student who has just discovered that your liberal arts undergraduate degree won't feed you, life is very complicated. That was me, 12 years ago. I had just finished a bachelor's degree in Psychology and realized that I was not employable. I desperately wanted to make a difference in the…
Meet Lanre Williams Ayedun, Partners for Development Board Member
Throughout all of December we will be sharing stories from our staff, board, partners, and others from around the globe. We can't wait to share all of the hopeful, engaging, and positive stories from our work. We will be using the hashtag #IamPfD. Be sure to follow PfD on social media – see links below.…
PFD stories From Around the Globe
By: Nancy P. Harris, Partners for Development Board Chair Recently, we shared a post about how the GREEN project is tackling malnutrition in Benin, working towards healthier families and healthier communities. Now, PfD Board Chair Nancy P. Harris shares her first-hand experience from a recent visit to Benin of what implementation looks (and tastes!) like on…
Fighting Malnutrition in Benin: Board Chair Shares a Story from the Field
Dale Miller Hill's story: As trustee for the non-profit development organization Partnership for Development I am proud to participate in the Chesapeake Bay Bridge run to raise money for our organization! PfD is a 20 year old non-profit that has worked in Africa, Asia and the Balkans with and through local organizations to improve quality of life…
Run For PFD
In Benin as many as 45% of children under five suffer from chronic malnutrition. This causes "stunting," a condition and their weakened systems leave them more susceptible to other health problems, and worldwide, malnutrition is seen as a major contributing factor in half of child deaths. Malnutrition is an immediate and serious health problem in…
Healthy Families, Healthy Kids in Benin
Nigeria is the seventh most populated country in the world, and nearly 50% of the population lives below the poverty line. As a result of Nigeria's weak health system and high prevalence of poverty, the country suffers from extremely high mortality and morbidity rates among vulnerable people, especially children under-five years of age and women of…
What does it take to improve healthcare delivery in Nigeria?
"Thanks to the GREEN Project, I sell lots of really good vegetables," says Bonaventure Odoubiyi, a farmer near the city of Allada whose high quality vegetables have earned him the exclusive clientele of a prestigious hotel in the area. Before his introduction to Project GREEN (GREEN blog post), Bonaventure was a typical vegetable farmer in…
Project GREEN turns Beninese Farmers into Agricultural Entrepreneurs
Meet Mr. Cyprien Hindeme, a vegetable farmer in the Allada region of the Atlantique Department in Southern Benin, who used the knowledge and skills he learned through the GREEN project to improve his pineapple production and sales. The GREEN project (GREEN blog post) trainings taught Cyprien modern cultivation techniques and important farming skills, such as…
GREEN Lessons Go Beyond Vegetable Farming
PfD has worked to eradicate malaria (What Do You Know about Malaria?) in Cambodia by targeting interventions and projects towards migrant and mobile populations (MMPs), who make up a large percentage of the populations infected with and transmitting drug-resistant malaria in the Greater Mekong Subregion (GMS region, which includes Cambodia, Laos, Myanmar, Thailand, Vietnam, and…
Who are the Carriers of Drug-Resistant Malaria in Cambodia?
This week marked the one year anniversary of the abduction of the 276 Chibok girls by extremist group "Boko Haram" in Nigeria. This unfortunate anniversary comes with a gift of optimism as around 300 young girls and 150 women were recently found in the Sambisa Forest this past week by Nigerian forces (AP). The Nigerian…
Impacts of Boko Haram on PfD Programs in Nigeria (and what you can do about it)
Today, on the 67th anniversary of the creation of the World Health Organization (WHO), individuals and organizations have the opportunity to highlight initiatives around the globe that promote better health.  Thus today, PFD shines the spotlight on our work in Sexual Reproductive Health and Rights (SRHR) around the globe. Improving Sexual Reproductive Health Rights (SRHR) is…
On World Health Day Partners for Development highlights our work in Sexual Reproductive Health and Rights
Today we mark the 22nd annual World Water Day.  The theme: 'Water and Sustainable Development.'  On 28 July 2010, through Resolution 64/292, the United Nations General Assembly explicitly recognized the human right to water and sanitation and acknowledged that clean drinking water and sanitation are essential to the realization of all human rights.  And yet 748…
Happy World Water Day! Celebrate World Water Day with Partners for Development!
Women across the world face many challenges to equality, from access to economic, health, and education resources, to violence within communities and households.  To commemorate International Women's Day on March 8th and this year's theme Make it Happen, PFD will be honoring the achievements of women around the globe. Investing in women important not only because it ensures…
Celebrate International Women's Day with Partners for Development
What are the signs or symptoms of malaria? How do people get malaria? How do people prevent malaria? These questions were recently asked as part of a Knowledge, Attitude, and Practice survey conducted by PFD in the Kratie and Koh Kong provinces of Cambodia.  Our goal: to determine what the malaria affected populations knew about the mosquito-borne…
What Do You Know About Malaria?
With around 70% of Benin's population dependent on income generated through agriculture and livestock production, and with 35.2% of the population living in poverty, increasing productivity and incomes in the agriculture sector is essential to improving livelihoods in Benin. Farmers in Benin, however, face many challenges including an inadequate supply of inputs such as fertilizers, post-harvest losses of…
Farmers See Major Growth with GREEN Project
Multi-drug resistant (MDR) malaria along the Cambodia-Thailand border continues to be a public health challenge. With the recent Ebola outbreak bringing to light the dangers of  Partners for Development (PFD) with support from The Global Fund to Fight AIDS, Tuberculosis and Malaria (The Global Fund) is working to eliminate malaria in Cambodia, with special focus on containing…
Dangers on the Border: PFD's work to prevent the next global health crisis
Partners for Development is in its 14th year helping to provide those in need access to credit in Nigeria. PFD currently builds the capacity and provides loans to over 20 local microfinance banks and institutions. Increasing access to credit for impoverished peoples is a proven and successful way to help people break the cycle of poverty. By providing small…
Empowering Women Entrepreneurs: an investment that benefits families, communities and future generations
In memory of Anne Johnson, former Nigeria Country Program Director and dedicated PFD team member for over 20 years, PFD has created the Anne Johnson Memorial Scholarship. One of Anne's greatest passions and development interests was girl's education. PFD, in partnership with local partner Lift Above Poverty Organization (LAPO), will provide scholarships to girls in…
Girl's Scholarship Program Launched in Nigeria
Throughout all of December we will be sharing stories from our staff, board, partners, and others from around the globe. We can't wait to share all of the hopeful, engaging, and positive stories from our work. We will be using the hashtag #IamPfD on Facebook, Twitter and LinkedIn. Donate Now Be sure to share the…
Strengthening Capacity of Local Institutions to Drive Community-Centered WASH Service Delivery
Author: Maja Feldman This article was originally published on KevinMd.com on October 27, 2014. It appears here with minor revisions. 140805 MEDEX EbolaUSA.jpg.CROP.promovar-mediumlargeAlthough I never disclosed this in my medical school interviews for fear of being just another cliche ("Hollywood sparks interest in medicine story"), I decided to become a doctor in 1997 at the…
Ebola in the United States: Don't forget the lessons we learned
Originally published on DevEx through the Healthy Means Campaign By: Dr. Valerie Flax In resource-constrained settings, early and exclusive breastfeeding prevents infant and child deaths from diarrhea and other infectious diseases, supports normal growth, and improves cognitive performance throughout childhood. Yet, optimal breastfeeding practices are declining globally, with less than half of the world's newborns…
Building on the Microcredit Platform for Better Child Health
Partners for Development (PFD) was fortunate to have a twenty-year relationship with Anne Johnson. In 1993, Anne coordinated war-time assistance in Bosnia and Herzegovina.   In supporting her team of two expatriates and twelve national staff, Anne travelled several times through violently-disputed areas in central Bosnia.   Amongst other activities, the program provided seeds and tools and…
In Memorium: ANNE JOHNSON, 1957-2013