Jacques Lauriac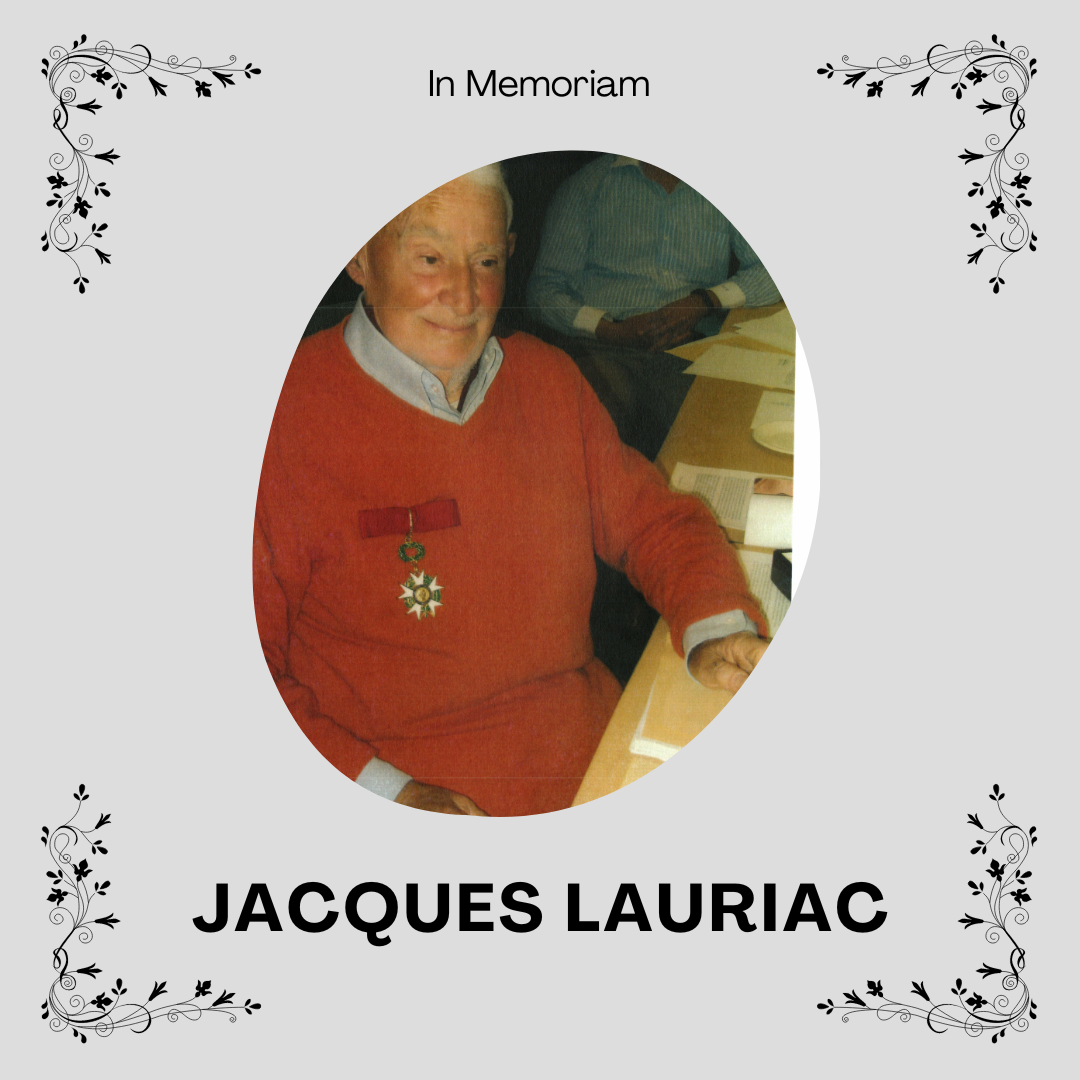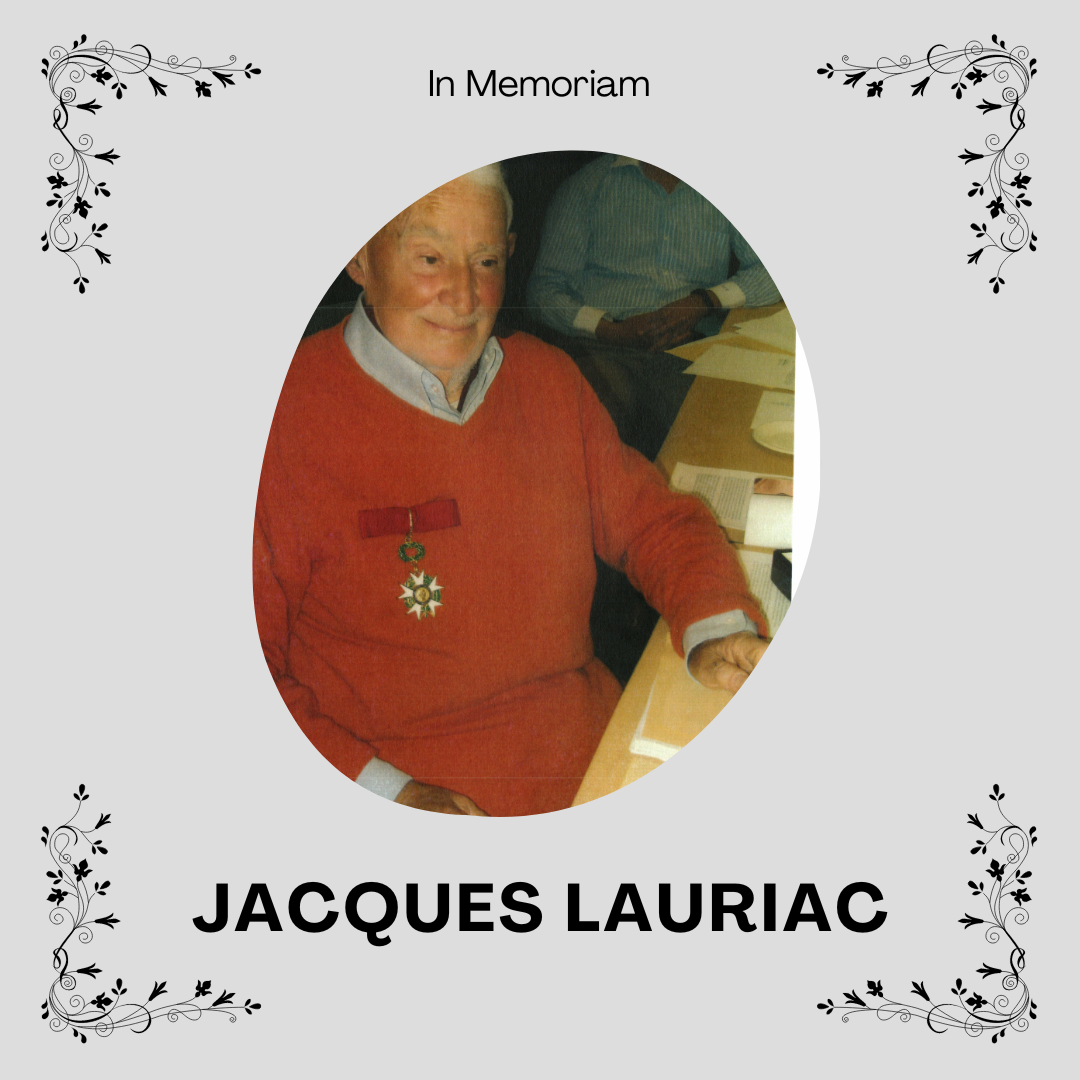 On October 23rd 2022, Jacques Lauriac, long time board member of Partners for Development (PfD) and co-founder with Joel Montague of our predecessor organization, American Friends of Action Internationale Contre la Faim, passed away peacefully at age 94 in his hometown of Biarritz in southwestern France.
After earning a B.S. in Engineering from the University of Paris in the late 1940s Jacques moved to the USA where he became a U.S. citizen, served in the U.S. Army in Korea, and then earned an M.A. in International Management from Thunderbird University in Arizona in the early 1950s. Jacques then joined the American humanitarian organization Cooperative for Relief & Assistance Everywhere (CARE) and over the course of 26 years with them served as a country director in many countries, including Sri Lanka, Yugoslavia, Libya, Haiti, and Vietnam.
In the 1980s when the French relief organization International Action Against Hunger decided to open an American chapter it tapped Jacques to create the legal and administrative structure for that, including formation of the first Board. In this regard, Jacques's first recruit was his former CARE colleague and long-time friend, Joel Montague. The first office of American Friends of AICF was in New York City where friends Valerie Parr and Bill Mazurek helped out greatly in terms of space and other important areas.
After Jacques left as first Executive Director of American Friends of AICF in latter 1991 he was thereafter instrumental in the start-up of our work in Cambodia and also took on temporary management positions both there and in Bosnia & Herzegovina until we could place more permanent staff. Jacques also helped on exploratory trips to Afghanistan and to Haiti.
In 1996, a legal agreement with AICF led to the creation of Partners for Development with retention of then staff and programs and several trustees. Joel Montague served as first board Chair of PfD with Jacques staying on for many years on the Board and then serving several years after that as an Advisory Member. With more free time, Jacques was also able to devote more energy to painting.
Jacques returned to Biarritz in 2016 around which time his long-time companion and friend to PfD, Magali Alleaume, unfortunately passed away.
Jacques was charismatic, blessed with enormous energy and intelligence that he used in working on behalf of underserved persons around the world for more than four decades.
PfD will futher honor Jacques Lauriac with a Celebration of Life on Saturday, January 7th 2023.
International Trade Fairs
From April 06 to 10, 2022, PINEX collaborated with the Belgian project DEFIA and the World Bank project PACOFIDE, to assist ten pineapple exporters, Top
Exo, Costa Benin, Fam Service, Agri shop, Tresor Plus Inter, Amas d'Or, PMA Negoce, l'Authenic du Bénin and Les Fruits Tillou to participate in the international Fruit Logistica fair in Berlin. PINEX partially financed four exporters and decorated the Benin 30m2 booth.
During the trade fair, the exporters talked to potential buyers about Benin's unique Sugar Loaf and Smooth Cayenne pineapple, organized taste testing, and negotiated contracts with fresh fruits importers from all over Europe. During the trade fair the PMA Negoce export company signed with a French importer to deliver 32 MT of sugarloaf pineapple per month, with other exporters needing send initial samples and proposals before signing contracts.
National Market Fairs and Promotions
From April 11th to 30th 2022, PINEX assisted the Akpa juice processing company to display its pineapple and blended fruit juices at two different Erevan supermarket locations in Cotonou, one in the Akpakpa and the other near the airport. With PINEX assistance, Akpa developed publicity materials and trained staff in how to market and offer samples of the juice to Erevan shoppers. During the three weeks promotion, Akpa sold 2.5MT (88,185 ounces) of pineapple and juice blends. (Erevan is the larget supermarket in Benin)
Pineapple Processing company, Akpa is promoting its pineapple juice at the Erevan supermarket in Cotonou. April 2022. Credit: Akpa.
In 2001, Mr. Dieudonne Aladjodjo, a pineapple farmer based in Allada, southern Benin where pineapple is grown, created the Promo Fruit Benin processing company to process Benin's sweet Sugar Loaf pineapple into juice for local markets. He called the juice IRA, in recognition of his pineapple farmers' association, Initiative to Promote Pineapple (Initiative pour la Relance de l'Ananas, IRA in French). Mr. Aladjodjo was soon selling IRA pineapple juice in stores and markets throughout Benin.
Over the years. Promo Fruits Benin grew steadily and by 2014 it began to sell IRA pineapple juice in some neighboring countries, including Niger, Burkina Faso, and Ivory Coast.
In 2016, Promo Fruit Benin began working with the Pineapple Processing for Export (PINEX) project. Specifically, PINEX trained Promo Fruit staff on best processing and hygiene practices and included it on several trade fairs both in Benin and internationally. Travel to international markets enabled Promo Fruits Benin to execute contracts with buyers in both Senegal and Morocco. Close to 90% of Promo Fruits Benin business is to regional countries, with sales topping $8.1 million in 2021.
To meet increased demand for these international contracts and to help Promo Fruits Benin grow further, PINEX has worked with the company in several key areas: (a) Boosting productivity and pineapple quality by employing more modern farming techniques — in an environmentally sustainable manner that also emphasizes gender sensitivity and better labor practices;  (b) Improving physical infrastructure by partnering with them to build a warehouse in February 2019 that is 48 ft in length by 34 ft in width and 12 ft in height; (c) Providing a mechanism for ongoing training of its 2,880 members with a dedicated classroom located beside the warehouse; (d) Improving access to key inputs for producers as the company buys fertilizer and then provides to members on credit, with the cost of the fertilizer being subtracted from the amount Promo Fruits Benin pays the members for their pineapple harvest; (e)  Increasing access to credit, specifically training IRA Loan Officers in vetting applications, helping producers draft stronger loan applications, implementing loan management software, and providing tablets and motorcycles for IRA Loan Officers.
For several years, Promo Fruits Benin has aimed to enter the Nigeria market — in the formal sector, not through the Black Market or underground economy. Given that Nigeria is next door to Benin, has a large population of over 200 million persons, has no other countries supplying pineapple in meaningful quantities (unlike in Europe where Costa Rica and its multinational partners Dole and Del Monte have huge market share), and has a structural demand for fresh and processed pineapple products (it produces about four times as much pineapple as Benin but has a population about fifteen times larger), trade potential there is enormous.  In October 2020, Promo Fruits Benin finally secured an approval from Nigeria's National Agency for Food & Drug Administration (NAFDAC), an impressive feat given that agency's considerable red tape and very large fees for approval. PINEX then began working with Promo Fruits Benin to plan a market tour of Nigerian juice distributors and retailers.
Before traveling to Nigeria, PINEX assisted Promo Fruit Benin to design and print 5,000 IRA juice publicity posters and flyers to be distributed during the market tour. Then from August 16th to 29th 2021, PINEX assisted Mr. Aladjodjo and his marketing manager, Mr. Lantefo, to conduct a two-week market tour within Lagos, Nigeria's most populous city of 22 million people, and to Abuja, Nigeria's capital in the central part of the country. During the two-week market tour, they visited 20 wholesale and retail juice buyers, promoting IRA juice, which is 100% pineapple juice with no extra sugar or other  additives; they  gave out hundreds of juice samples so buyers could taste and see the quality themselves
By the end of the tour, Promo Fruit had sold an initial 2,500 cartons of 24 eight-ounce cans of IRA juice (480,000 ounces), valued at $22,000 and had negotiated contracts with three Nigerian companies for 800,000 ounces a month of pineapple and pineapple-ginger blend juices to test out their market. Though these initial Nigerian sales make up a very small percentage of Promo Fruits Benin's export sales, Mr. Aladjodjo plans a second marketing trip to Nigeria in April 2022 to visit his new customers and expand sales to other cities. His goal is to make IRA pineapple juice as well-known in Nigeria as it is in Benin.
Pineapple Processing for Export (PINEX) is a $14.76 million, eight-year project funded by the United States Department of Agriculture (USDA). PINEX has three goals of improving pineapple productivity, improving product processing, and increasing pineapple trade.
The proximity of Benin to Nigeria represents a huge market opportunity for PINEX project beneficiaries, especially pineapple processing companies.  However, before Benin's pineapple processors can get access to the Nigerian market, all products going into Nigeria must be registered with the National Agency for Food and Drug Administration and Control (NAFDAC).
NAFDAC's mandate is to protect Nigeria's public health by instituting a regulatory system that ensures only high-quality food and drugs are manufactured, exported, imported, advertised, distributed, and sold in Nigerian markets. For years, Benin pineapple processors have tried to get a NAFADAC agreement, without success.
Partners for Development (PfD/Benin), through avast cleanup serial key 2017 the PINEX project and with help from PfD/Nigeria, organized an insightful two-day training on November 15th and 16th, 2021 followed by three days of site visits of six pineapple processors. During the training, the Nigerian consulting firm, Gill Consultancy tackled the NAFDAC requirements for registering Benin's pineapple products. During the factory site visits, the consultants asked the pineapple processors questions and conducted inspections that the processing license key bytefence free 2018 companies could expect during a real NAFDAC audit. At the end of the training and site visits, the pineapple processors stated they understood a lot more about NAFDAC.
From November 25 to 28, 2021, several pineapple processing companies, and organic fertilizer producers, all beneficiaries of the Pineapple Processing for Export (PINEX) Project, took part in Benin's first International Agricultural, Agribusiness Modernization Exhibition, SIMA, held at the Mathieu Kerekou Friendship Stadium in Cotonou.
The SIMA aimed to enhance Benin's agricultural and agribusiness potential by integrating modern mechanization into production and processing to increase agricultural product yields. It also presented new technological solutions adapted to African environments for successful agricultural developments, especially during codigo de licencia teamviewer 12 COVID-19.
PINEX's support enabled 11 pineapple processing companies, including CARDA, Benin Discount, CFTB, CSFT, ISTMAST Trading, CODJEA, TRANS AGRO INDUSTRIE, OJA, and GOLDEN CORPORATE, to participate in SIMA. The presence of PINEX beneficiaries at SIMA helped make their pineapple products malwarebytes 3.2.2 key better known to the many visitors who love pineapple and its processed products. The event was a great opportunity for them to make new business contacts and gain new customers
On September 29 2021, Partners for Development (PfD), with the aim of modernizing the processing and conservation of cashew apple juice, trained a group of cashew apple processors in the packaging of cashew apple juice using bag-in-boxes, a solution to the problem of conservation of cashew apple juice.
Four cashew apple processing companies – Arigbo from Dassa-Zoumé, Yomblo from Savalou, Les Merveilles de l'Eternel from Djougou and Agbara Olouwa from Dassa-Zoumé – gathered at the pineapple processing companies, Etrapa Industries. They acquired knowledge on the proper ways to handle and fill bag-in-boxes. Trainees had the opportunity to practice filling the bag-in-boxes in different ways – manually and using a semi-automatic filler.
The bag-in-boxes were offered to cashew apple processors who live in the northern and southern parts of Benin, a storage means to send quality cashew apple juice to pineapple processors. Such means of storage also encourages the processors of cashew apple to increase the quantity of cashew apple processed into juice for storage and later conditioning outside the telecharger auto tune 7 + crack periods of harvest and processing, which was a major challenge for cashew apple processors.
The training was also an opportunity for the cashew apple processors to meet with pineapple processing companies, ETRAPA Industries and Benin Discount, to reinforce their business relationship as a follow up to strengthening the partnership between the cashew apple processors and pineapple processors, in order to improve and market cashew-pineapple download netcut gigapurbalingga juice. During their meeting, the processors discussed the production and marketing of the blend juice from the last production season and made plans for the coming season beginning February 2022. During the next season of cashew apple juice production, the cashew apple processors will supply bulk cashew apple juice to pineapple processors to make cashew-pineapple blend juice.
From September 29 to October 1, 2021, Partners for Development took part in the first edition of Benin Pineapple Day. Benin Pineapple Day is an initiative by the Agricultural Development Agency (ATDA 7), a decentralized government body of the Ministry of Agriculture in partnership with Enabel, the Belgium Development Organization through its DEFIA program. The first edition of Benin Pineapple Day took place in Abomey Calavi, at the ATDA 7 premises.
Partners for Development attended the event through the participation of its PINEX project beneficiaries – Othentiks, ETRAPA Sarl, Benin Discount and Verger D'Afrique. The PINEX beneficiaries displayed adobe dc torrent pure pineapple juice, pineapple-ginger blend, pineapple-pawpaw blend, pineapple-passion fruit blend and dried pineapple.
The objective of Benin Pineapple Day, according to the Director of the ATDA 7, is to promote Benin pineapple and offer a platform to all the pineapple industry actors to gather to address the issues they encounter. Furthermore, Benin Pineapple Day is an opportunity for pineapple producers, processors, traders and marketers to come together to make the Benin pineapple more competitive at the regional and international level, while also making itself known to the Benin population.
The PfD stand was visited by the Director of the Agricultural Development Agency and the representative of the Minister of Agriculture, who hope PINEX beneficiaries will continue their processing activities long after the filmora cracked PINEX project closes. PINEX beneficiary, Othentiks' production manager highlighted the role Partners for Development played in the certification of its products and its supports to the promotion and distribution of their products.
During The fair, the following topics were discussed – Development challenges and investment opportunities in the pineapple sector; funding opportunities for the pineapple sector value chain; managerial and organizational practices for the conquest and retention of the fresh pineapple market and its derivatives; research innovations to address the challenges of the pineapple industry.
The PINEX Beneficiary participants at the fair were all happy for the opportunity presented to them by Benin Pineapple Day to make pineapple produce known to the local market and consumers.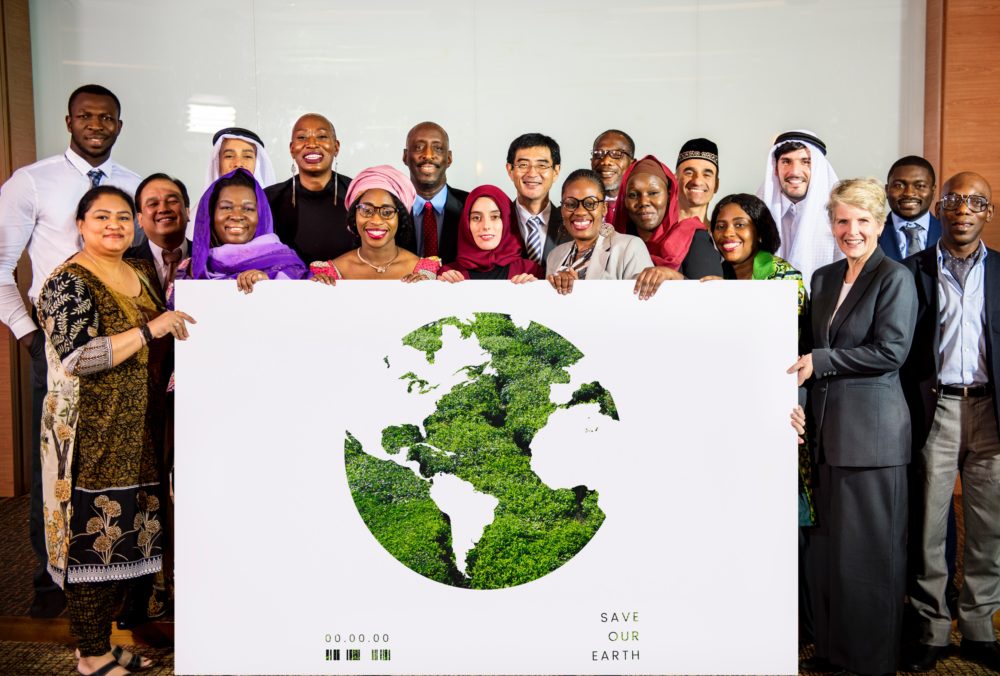 February 27th is World NGO Day! At PfD, we recognize the value of NGOs in promoting equity, peace, and alleviating the challenges faced by underserved communities. Today, we think that it is important for those who can to extend their support to NGOs and join them in making a difference in our world.
Non-governmental organizations play a critical role in the international community; helping the poor to improve their livelihoods and working alongside marginalized communities to address various problems. As a non-profit NGO, PfD strives to strongly impact the communities with which we work. Our work in countries such as Nigeria, Benin, and CambodiaBaixakis has benefited many individuals, families, and entire communities. Over the years, we have diligently implemented projects that have promoted agricultural development, strengthened health systems, and economic betterment.
In Cambodia, our work to prevent and control the spread of malaria has reduced morbidity and mortality rates in remote communities. So far, nearly 9,000 people at risk for contracting malaria have been educated about malaria risk, prevention, diagnosis, and treatment. Additionally, they were advised to use bed nets in order to prevent mosquito bites that result in the spread of malaria. By the end of 2020, we aim to identify the main determinants of malaria transmission so that we can reduce the incidence of malaria to less than one infection per 1000 at risk Cambodians.
In Nigeria, PfD improved and expanded access to safe drinking water for over 56,000 residents of 58 rural communities. These communities were also provided sanitation facilities such as hand washing stations and latrines. Another ongoing project in Nigeria is a micro-finance project through which we give out loans to improve the livelihoods the underprivileged, and provide scholarships for adolescent girls.
Lastly, in Benin, our ongoing PINEX project is helping pineapple farmers improve their income and create job opportunities within their communities. So far 3,800 farmers have received training on processing and exporting high quality pineapple to European markets. Additionally, PfD is working with local partners to develop training modules on farm management in order to continue training more local farmers.
Today, we want to express our admiration for the world's network of NGOs and their staff who work tirelessly to advance the many causes that they care about. We also want to urge you to show your support today by donating to PfD so that we can continue with the important work that we do.
Giving Tuesday brings together people, nonprofits, families, and businesses across the country to give to charitable organizations and share their resources with those in need. Since 2012, #GivingTuesday is celebrated on the Tuesday following Thanksgiving, Black Friday and Cyber Monday. The day kicks off the giving season in the US as charitable giving increases throughout the holiday season.  
There are many ways, besides giving money, that one can give to those in need on Giving Tuesday. These ways include giving a helping hand to someone in need; volunteering at a hospital, meal kitchen, etc.; giving food to the homeless. Giving Tuesday is about these and countless acts of generosity that can brighten up a smile or change a life.  
Over the years, PfD has been fortunate receive Giving Tuesday donations from numerous supporters, which has enabled us to continue our impactful work. Our work includes water and sanitation improvements in Nigeria, developing the pineapple value chain in Benin, and developing interventions for malaria prevention and control in Cambodia. Not only do we aspire for these communities to be healthy and economically empowered, we want these changes to be sustainable. As a result, we work closely with local organizations in these communities. 
One of our most impactful projects is WADA, which is being implemented in Nigeria. Through WADA, PfD is ensuring that communities in Abia and Cross River States gain improved access to clean water and sanitation facilities. We are working to build water and sanitation facilities in 58 rural communities in the two states. Nma Oyebiya is one of the beneficiaries who could not afford to construct a pit toilet due to his low income. PfD, with the support of community leaders and Water, Sanitation and Health Committee (WASHCOM) members, constructed an improved toilet for community members such as Nma.  
In addition to WADA, PfD supports girls' education in Nigeria through the Anne Johnson Memorial Scholarship Fund (AJMSF). The AJMSF provides scholarships for girls who are at the middle and high school levels. This scholarship is a great source of support for poor and low-income families who want to educate their girls and broaden their future opportunities. Additionally, the AJMSF helps to remedy the disparities in the education of boys and girls in Nigeria. 
We are proud of our outstanding work and couldn't have done it without your support. We implore you to, once again, choose PfD as your Giving Tuesday beneficiary. Visit our site to learn about the work that we do and the impact that your donation will have on underserved communities. Your support on #GivingTuesday, and every day, allows us to expand our impact. Thank you for your generosity!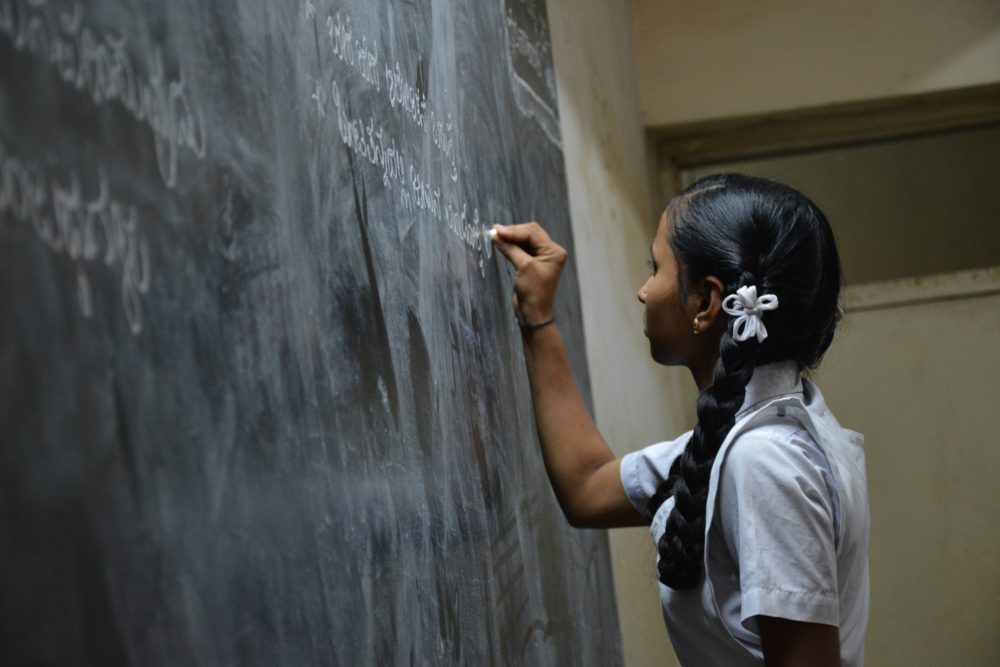 In 2012, the United Nations (UN) declared October 11th International Day of The Girl Child. Since then, this day has been commemorated internationally to empower girls and to raise awareness about the challenges they face. Every year, the International Day of The Girl Child is an opportunity to highlight problems in education, health, etc. and advance solutions for their alleviation.
With Her: A Skilled Girl Force
This year's International Day of The Girl Child theme, "With Her: A Skilled Girl Force", is a call to support girls as they innovate, inspire and transform their futures. 
There are approximately 1.1 billion (UN women) girls in the world, many of whom lack equal access to opportunities enjoyed by their boy peers. Education, is vital, basic human right to which girls around the world are denied access. According to UNESCO, girls are more likely to never enter primary school than boys. Those who are lucky enough to be enrolled in school will have completion rates lower than those of boys, as their participation dwindles with progression through the education system. As a result, over half, approximately 31 million, of children who are out of school are girls. Rather than get an education or skills training, 12 million girls who are under 18 will be married in 2018, and 21 million below 19 will become pregnant (UN Women). Overall, the statistics of girls' realities in education and other areas are countless and staggering. 
Like millions of girls around the world who are denied opportunities, mistreated, and facing adversity, many Nigerian girls are no exception. In the Northern part of the country, for instance, families would rather their daughters work and bring home income instead of continuing with their secondary school education (equivalent to U.S middle and high school levels). The result is that Nigerian girls' secondary school attainment rates are 10% lower than those of Nigerian boys. Without education and training, these girls grow up to have limited opportunities for social and economic progression. Moreover, communities are worse off as significant portions of their populations are uneducated and lack adequate skills to increase productivity.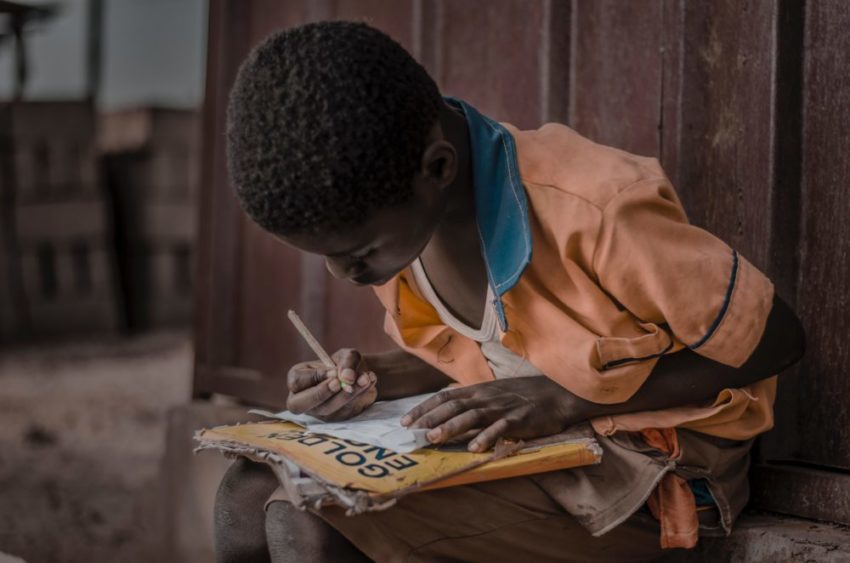 Educating girls is crucial to empowering and preparing them for successful futures, which is why Partners for Development (PfD) enables girls in Nigeria to complete their secondary school education. Through the Anne Johnson Memorial Scholarship Fund (AJMSF), established in 2014, PfD provides scholarships to girls in secondary school. We work with one of our long-term partners, Lift Above Poverty Organization (LAPO), located in Edo State, southwestern Nigeria to administer these scholarships. The scholarships, which cover about 40-50% of the recipient's total annual school fees, have, thus far, benefited 78 girls! One recipient, Evelyn Igbalagh, called the scholarship a "blessing" that "has helped lift off the burden of education from my parents". 
This International Day of the Girl Child, and in keeping with the theme "With her: A skilled girl force", PfD is restating its committed to supporting girls in Nigeria by investing in their education. We believe that when girls are educated, entire societies are uplifted. Educated girls grow up to be teachers, doctors, entrepreneurs, etc. who invest in their communities and help to formulate solutions that reduce poverty and other challenges. 
If you want to provide education opportunities for girls in Nigeria, please donate to the AJMSF. With approximately half of Nigeria's population currently at or below the poverty line (World Bank), many families qualify for our AJMSF scholarships based on economic need alone. As a result, demand for the scholarships currently exceeds financial resources. Your money could help us educate more girls who will innovate, inspire, and transform their futures!