Happy World NGO Day!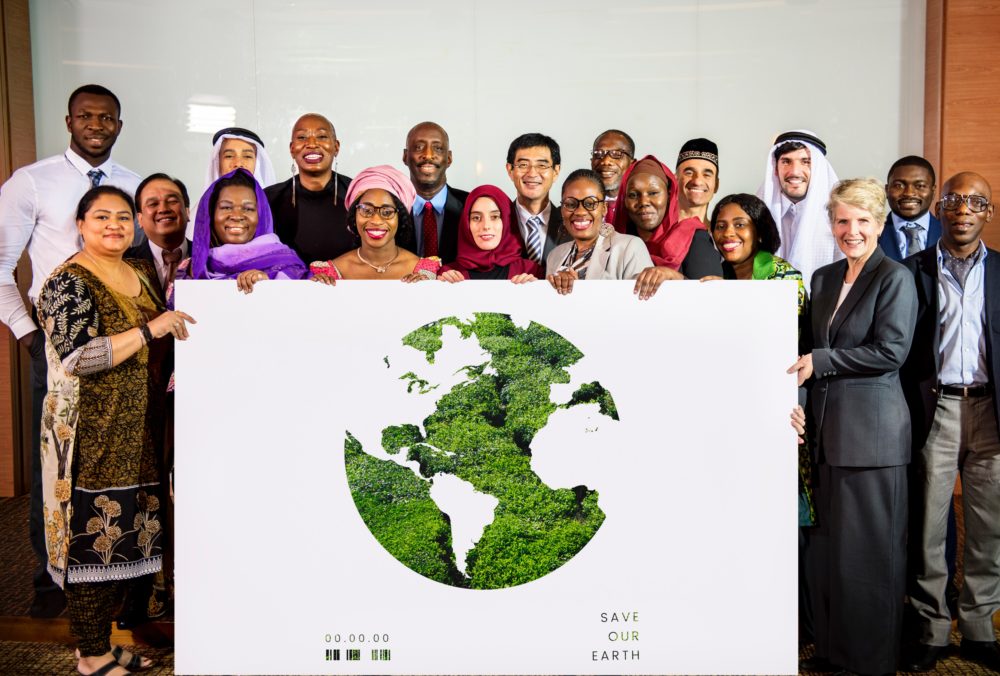 February 27th is World NGO Day! At PfD, we recognize the value of NGOs in promoting equity, peace, and alleviating the challenges faced by underserved communities. Today, we think that it is important for those who can to extend their support to NGOs and join them in making a difference in our world.
Non-governmental organizations play a critical role in the international community; helping the poor to improve their livelihoods and working alongside marginalized communities to address various problems. As a non-profit NGO, PfD strives to strongly impact the communities with which we work. Our work in countries such as Nigeria, Benin, and Cambodia has benefited many individuals, families, and entire communities. Over the years, we have diligently implemented projects that have promoted agricultural development, strengthened health systems, and economic betterment.
In Cambodia, our work to prevent and control the spread of malaria has reduced morbidity and mortality rates in remote communities. So far, nearly 9,000 people at risk for contracting malaria have been educated about malaria risk, prevention, diagnosis, and treatment. Additionally, they were advised to use bed nets in order to prevent mosquito bites that result in the spread of malaria. By the end of 2020, we aim to identify the main determinants of malaria transmission so that we can reduce the incidence of malaria to less than one infection per 1000 at risk Cambodians.
In Nigeria, PfD improved and expanded access to safe drinking water for over 56,000 residents of 58 rural communities. These communities were also provided sanitation facilities such as hand washing stations and latrines. Another ongoing project in Nigeria is a micro-finance project through which we give out loans to improve the livelihoods the underprivileged, and provide scholarships for adolescent girls.
Lastly, in Benin, our ongoing PINEX project is helping pineapple farmers improve their income and create job opportunities within their communities. So far 3,800 farmers have received training on processing and exporting high quality pineapple to European markets. Additionally, PfD is working with local partners to develop training modules on farm management in order to continue training more local farmers.
Today, we want to express our admiration for the world's network of NGOs and their staff who work tirelessly to advance the many causes that they care about. We also want to urge you to show your support today by donating to PfD so that we can continue with the important work that we do.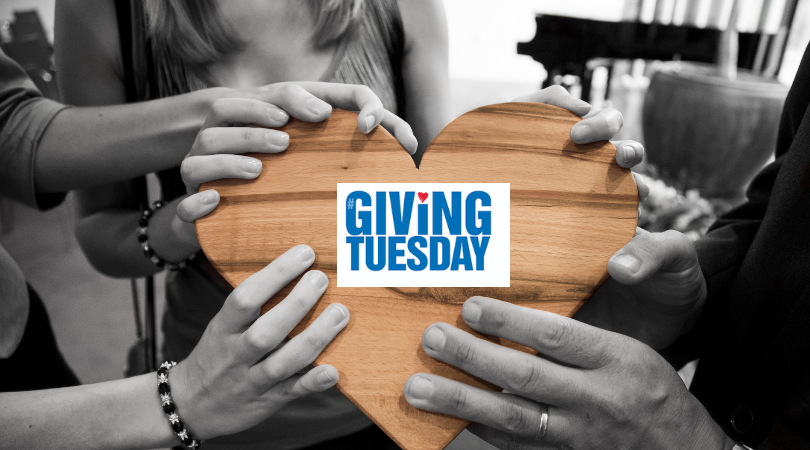 Giving Tuesday brings together people, nonprofits, families, and businesses across the country to give to charitable organizations and share their resources with those in need. Since 2012, #GivingTuesday is celebrated on the Tuesday following Thanksgiving, Black Friday and Cyber Monday. The day kicks off the giving season in the US as charitable giving increases throughout the holiday season.  
There are many ways, besides giving money, that one can give to those in need on Giving Tuesday. These ways include giving a helping hand to someone in need; volunteering at a hospital, meal kitchen, etc.; giving food to the homeless. Giving Tuesday is about these and countless acts of generosity that can brighten up a smile or change a life.  
Over the years, PfD has been fortunate receive Giving Tuesday donations from numerous supporters, which has enabled us to continue our impactful work. Our work includes water and sanitation improvements in Nigeria, developing the pineapple value chain in Benin, and developing interventions for malaria prevention and control in Cambodia. Not only do we aspire for these communities to be healthy and economically empowered, we want these changes to be sustainable. As a result, we work closely with local organizations in these communities. 
One of our most impactful projects is WADA, which is being implemented in Nigeria. Through WADA, PfD is ensuring that communities in Abia and Cross River States gain improved access to clean water and sanitation facilities. We are working to build water and sanitation facilities in 58 rural communities in the two states. Nma Oyebiya is one of the beneficiaries who could not afford to construct a pit toilet due to his low income. PfD, with the support of community leaders and Water, Sanitation and Health Committee (WASHCOM) members, constructed an improved toilet for community members such as Nma.  
In addition to WADA, PfD supports girls' education in Nigeria through the Anne Johnson Memorial Scholarship Fund (AJMSF). The AJMSF provides scholarships for girls who are at the middle and high school levels. This scholarship is a great source of support for poor and low-income families who want to educate their girls and broaden their future opportunities. Additionally, the AJMSF helps to remedy the disparities in the education of boys and girls in Nigeria. 
We are proud of our outstanding work and couldn't have done it without your support. We implore you to, once again, choose PfD as your Giving Tuesday beneficiary. Visit our site to learn about the work that we do and the impact that your donation will have on underserved communities. Your support on #GivingTuesday, and every day, allows us to expand our impact. Thank you for your generosity!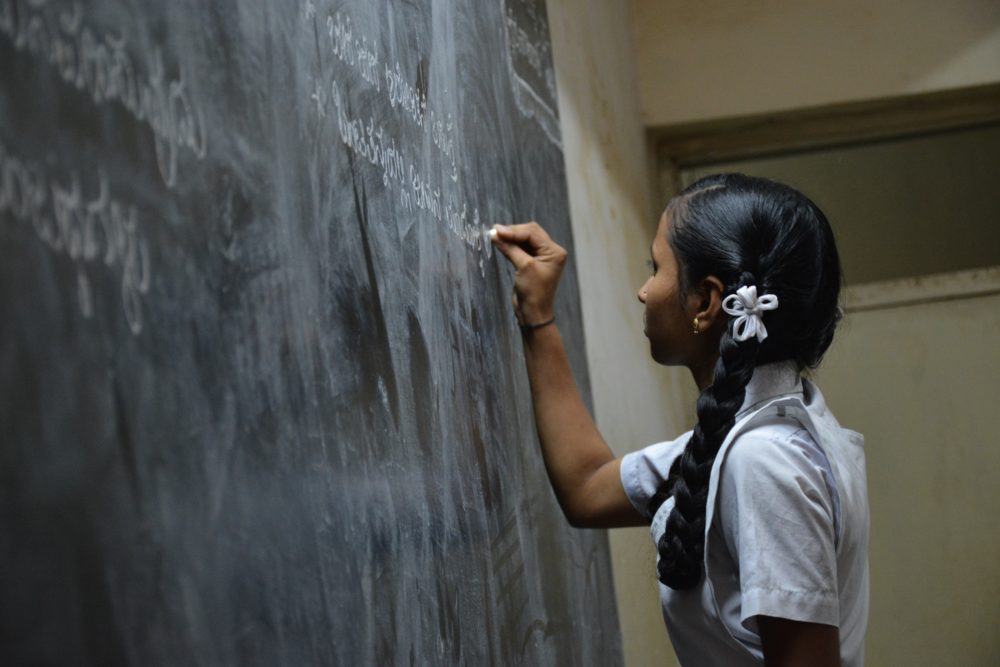 In 2012, the United Nations (UN) declared October 11th International Day of The Girl Child. Since then, this day has been commemorated internationally to empower girls and to raise awareness about the challenges they face. Every year, the International Day of The Girl Child is an opportunity to highlight problems in education, health, etc. and advance solutions for their alleviation.
With Her: A Skilled Girl Force
This year's International Day of The Girl Child theme, "With Her: A Skilled Girl Force", is a call to support girls as they innovate, inspire and transform their futures. 
There are approximately 1.1 billion (UN women) girls in the world, many of whom lack equal access to opportunities enjoyed by their boy peers. Education, is vital, basic human right to which girls around the world are denied access. According to UNESCO, girls are more likely to never enter primary school than boys. Those who are lucky enough to be enrolled in school will have completion rates lower than those of boys, as their participation dwindles with progression through the education system. As a result, over half, approximately 31 million, of children who are out of school are girls. Rather than get an education or skills training, 12 million girls who are under 18 will be married in 2018, and 21 million below 19 will become pregnant (UN Women). Overall, the statistics of girls' realities in education and other areas are countless and staggering. 
Like millions of girls around the world who are denied opportunities, mistreated, and facing adversity, many Nigerian girls are no exception. In the Northern part of the country, for instance, families would rather their daughters work and bring home income instead of continuing with their secondary school education (equivalent to U.S middle and high school levels). The result is that Nigerian girls' secondary school attainment rates are 10% lower than those of Nigerian boys. Without education and training, these girls grow up to have limited opportunities for social and economic progression. Moreover, communities are worse off as significant portions of their populations are uneducated and lack adequate skills to increase productivity.
Educating girls is crucial to empowering and preparing them for successful futures, which is why Partners for Development (PfD) enables girls in Nigeria to complete their secondary school education. Through the Anne Johnson Memorial Scholarship Fund (AJMSF), established in 2014, PfD provides scholarships to girls in secondary school. We work with one of our long-term partners, Lift Above Poverty Organization (LAPO), located in Edo State, southwestern Nigeria to administer these scholarships. The scholarships, which cover about 40-50% of the recipient's total annual school fees, have, thus far, benefited 78 girls! One recipient, Evelyn Igbalagh, called the scholarship a "blessing" that "has helped lift off the burden of education from my parents". 
This International Day of the Girl Child, and in keeping with the theme "With her: A skilled girl force", PfD is restating its committed to supporting girls in Nigeria by investing in their education. We believe that when girls are educated, entire societies are uplifted. Educated girls grow up to be teachers, doctors, entrepreneurs, etc. who invest in their communities and help to formulate solutions that reduce poverty and other challenges. 
If you want to provide education opportunities for girls in Nigeria, please donate to the AJMSF. With approximately half of Nigeria's population currently at or below the poverty line (World Bank), many families qualify for our AJMSF scholarships based on economic need alone. As a result, demand for the scholarships currently exceeds financial resources. Your money could help us educate more girls who will innovate, inspire, and transform their futures!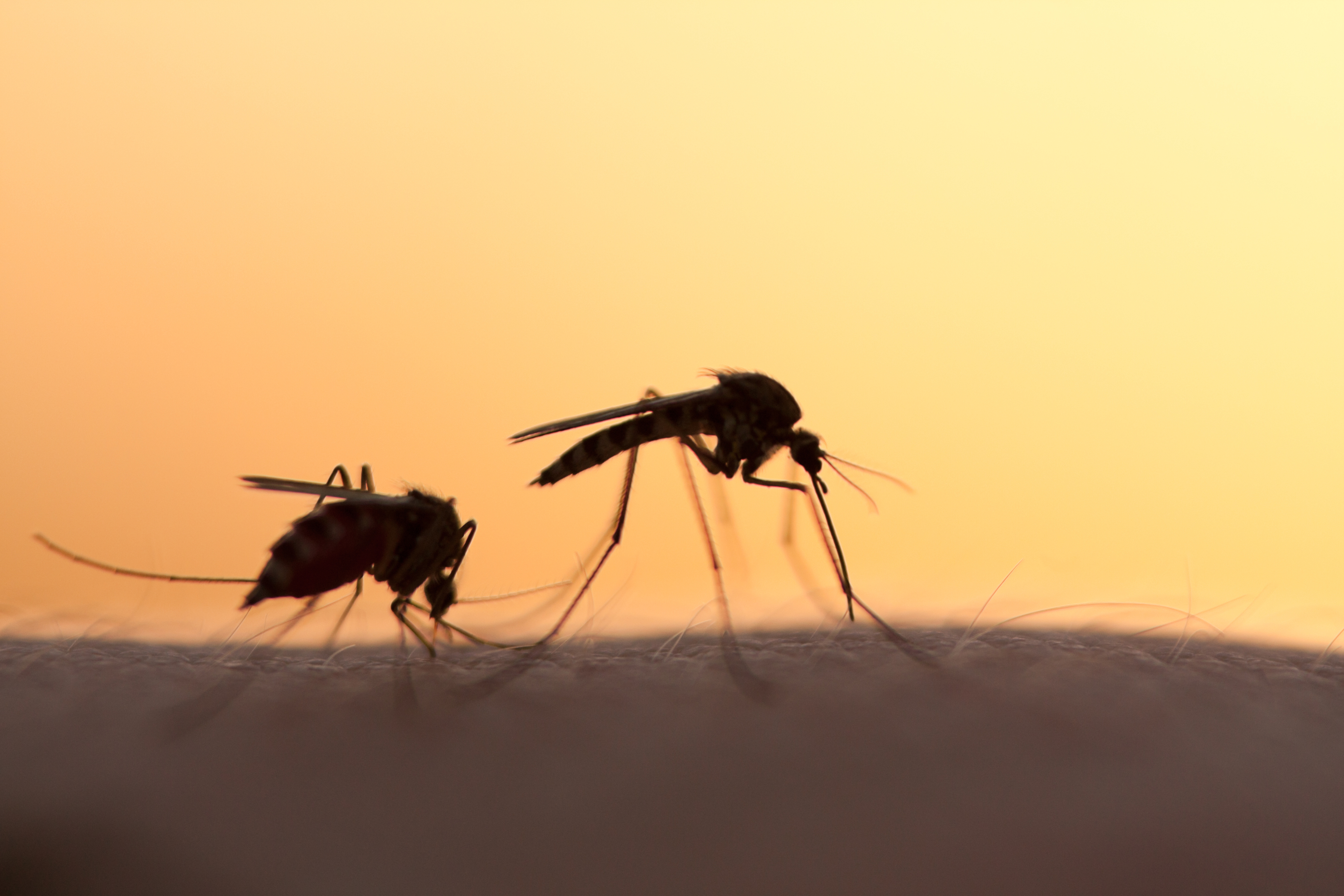 On August 20, 1897, British doctor Sir Ronald Ross discovered that the female Anopheles mosquito transmits the malaria parasite between humans. Today we commemorate the groundbreaking discovery as World Mosquito Day.
Mosquitoes are often attributed as being the world's deadliest creatures, as they are one of nature's most notorious vectors for human and zoonotic diseases.  Almost 700 million people contract a mosquito-borne illness annually, resulting in over one million deaths.  Prominent pathogens include yellow fever, dengue, chikungunya, and malaria.  Malaria in particular is the focus of much international concern because it alone causes 216 million cases across 91 countries—and a resounding 445,000 deaths as of 2016 (World Malaria Report, 2017)!
There has been significant progress in malaria control and elimination in the last 121 years since Sir Ronald Ross' discovery: the creation of Chloraquin in 1934, the testing of the insecticide DDT in 1939, the prophylaxis medication Mefloquine in 1989, and a vaccine in 1992. However, through long lasting insecticide treated net (LLIN) distributions, indoor residual spraying (IRS) campaigns, and a vaccine roll-out, there has been an increase in drug resistant malaria in Southeast Asia.
PfD has been taking an active role in the fight to contain drug-resistant malaria in Cambodia since 2004.  Through the Regional Artemisinin Initiative (RAI) and collaboration with the University Research Company on the Malaria Control in Cambodia (MCC) project, PfD spreads knowledge and resources to rural communities in 11 provinces.  This is absolutely critical, as roughly 44% of the country's population resides in high malaria transmission risk zones.
With the goal of combating the spread of drug-resistant malaria, PfD has placed an emphasis on institutional capacity building, disseminating malaria knowledge, and increasing access to malaria diagnosis and treatment services.  While these activities from PfD have decreased malaria incidence, the fight is far from over.
You can help out by sharing this blog post on social media! Or, why not call your congressman or woman to support the Global Fund to Fight AIDS, Tuberculosis, and Malaria?  We hope you join us to stamp out malaria!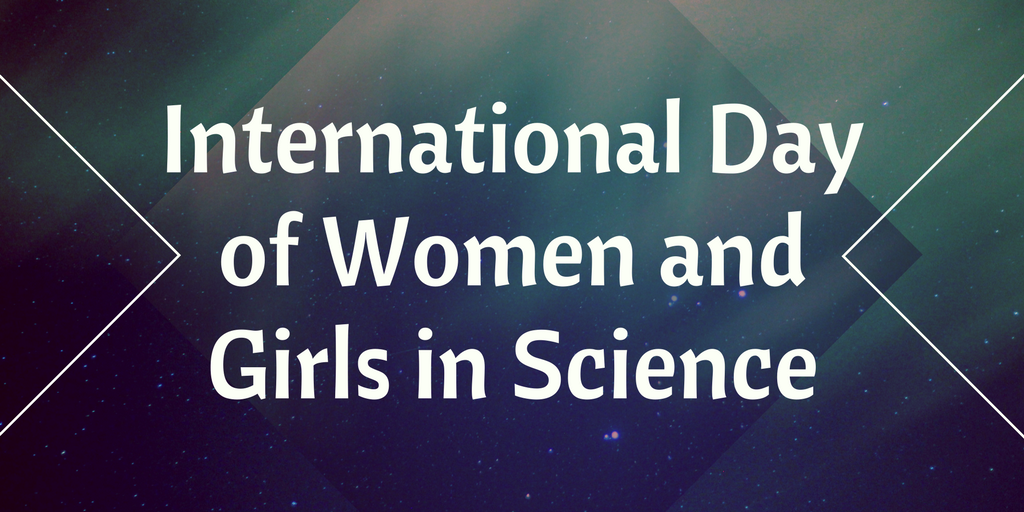 February 11, is recognized by The United Nations as International Day of Women and Girls in Science.  On December 22, 2015, the UN General Assembly adopted the resolution that would recognize the need and the importance of women and girls having a participatory role in the fields of science, technology, and innovation. The role of women and girls in these fields are important components of successfully achieving gender equality and empowerment of women. In order for this to happen they must have full and equal access to take on roles within these fields. According to the UN's website, in a study conducted within 14 countries, it was found that the probability for female students of graduating with a Bachelor's, Master's or Doctor's degree in science-related fields are 18%, 8% and 2%. In comparison, the probability for male students is 37%, 18%, and 6%.
Partners for Development believes women and girls empowerment is the cornerstone for sustainable development. In memory of Anne Johnson, former Nigeria Country Program Director and dedicated PfD team member for over 20 years, PfD created the Anne Johnson Memorial Scholarship. One of Anne's greatest passions and development issues was girl's education. With this scholarship, PfD partnered with Life Above Poverty Organization (LAPO), located in Nigeria, to provide scholarships for girls in secondary school. With the goal of breaking the cycle of poverty, and allowing for the next generation to thrive, the scholarships are awarded to the daughters of microcredit borrowers.
Meet Vivian Nzube Izuagwu, a Anne Johnson Memorial Scholarship Recipient. Vivian is 15 years old and the youngest child of Mr. and Mrs. Izuagwu, who are both petty traders.  Vivian is one of two daughters in a family of five children. She attends Federal Government College, in Warri, Delta State in southern Nigeria and is in Senior Secondary School. According to her friends, Vivian is a very serious and intelligent student who always comes to school before every other student and inspires her mates to perform better in their studies.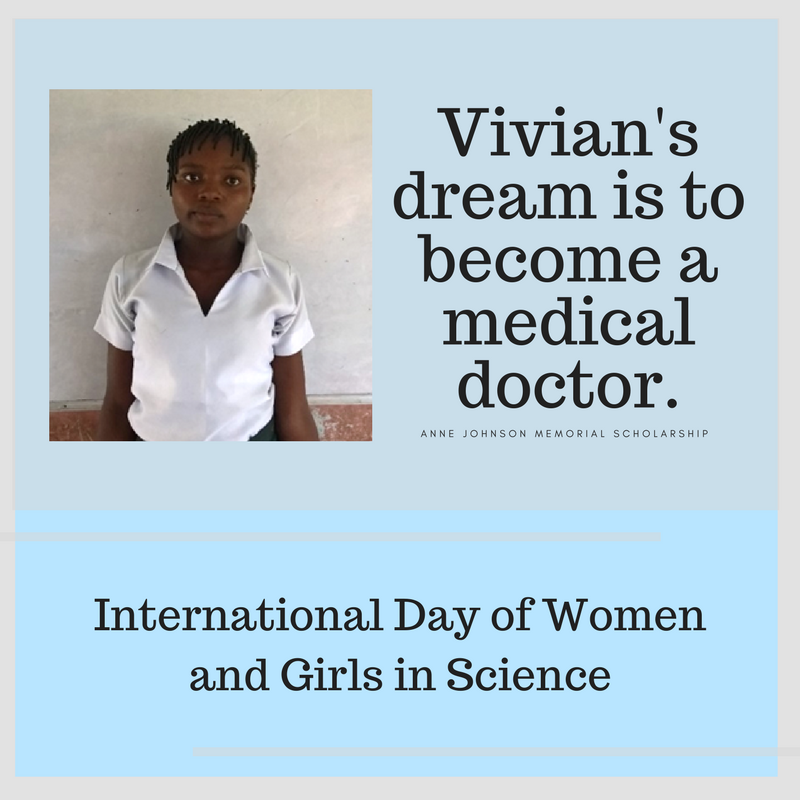 Vivian's dream is to become a medical doctor in the future and is studying very hard to achieve that dream. In Vivian's words, "I like the Anne Johnson Memorial Scholarship because in the past, I was always unable to pay my school fees regularly, but now, I pay my fees on time….. the burden and stress on my parents has also reduced and I have the privilege of attending one of the best schools in Delta State. So I am happy about the scholarship."
These scholarships further help ensure that young girls can finish and pursue a higher education, a task that may have been financially impossible if not for the scholarships. Women and girls having access to higher education and roles in science help bring about some of the greatest minds, that without, possibly many innovative, and lifesaving inventions and ideas would not be exist. Donate today and become a monthly donor to support PfD's mission to improve access to education to girls like Vivian.

Richard Westebbe, a long time board member and Treasurer for Partners for Development (PfD), passed away in northern Virginia on April 16th 2017. Apart from serving as Treasurer for ten years, Dick was also active on PfD's Program Committee and also helped locate and interview new board candidates. Dick and several other board members travelled at personal expense to visit PfD's program in Bosnia and Herzegovina in 2005. Dick also volunteered with other not for profit organizations in the Falls Church, Virginia area and was an active doubles player in tennis until recently.
Dick joined the PfD board after long and distinguished careers with the U.S. government, academia, and The World Bank. While with the U.S. government Dick was involved in the Marshall Plan which helped rebuild Europe after World War II. Subsequently, Dick served on the staff of the Federal Reserve Board in the International Finance Division and also taught economics as an Adjunct Professor at Georgetown University. Thereafter, Dick was appointed as Executive Director for the Greek Government Foreign Trade Administration, during which time he coordinated post World War II foreign aid and acted as an adviser to the cabinet and to the Bank of Greece.
Dick joined the World Bank in 1966 and within a year led a major development policy mission to Mauritania. Dick was promoted to Chief Economist in the Urbanization Division, and later served as Lead Economist for West Africa. After Dick's retirement from the Bank in 1991 he served as a consultant through the 1990s, including with the World Bank.
Dick was a recipient of the Littauer fellowship from Georgetown University and also won a Fulbright Scholarship for his research as a graduate student.
Dick was the author of several books and articles, mainly on the economic history of the Netherlands, the Greek economy, and the challenges involved in African development.
As humans, we are constantly making decisions in pursuit of fulfillment. For me, fulfillment means finding a way to serve and give back in a meaningful way, not just mere handouts. Partners for Development (PfD) is enabling me to achieve that. I am very lucky to be able to serve with an organization that is in alignment with my values and principles. My employer, the National Cooperative Bank (NCB), a mission-driven organization, also supports PfD. Lanre Ayedun, an amazing friend, past PfD employee, and current PfD Board member, introduced me to PfD and all the good work that PfD does. And I am so glad that she did.
It's impossible to pinpoint just one aspect of what PfD does as most impressive. How do you choose between nutrition training or capacity building or training and micro-credit or women's empowerment or scholarships? That said, the common thread that ties all of PfD's programs together is the inclusion of local partners in all aspects of their work. That, combined with the dedication and drive of staff, is what sets PfD apart from the others. It's why I support PfD and why I think you should too.
PfD's commitment to development through training, capacity building, and overall empowerment is both sustainable and effective. I am passionate about the fact that PfD does not give fish but teaches people how to fish and then provides the resources needed to fish. PfD gives micro-credit to individuals through local partners thereby creating several levels of empowerment. For example, PfD and it's partners are empowering women entrepreneurs: an investment that benefits families, communities, and future generations.
Should you become a PfD supporter? From my perspective, supporting PfD is the right choice for anyone that wants to make a difference in the world. Become a partner for development – take the step and contribute today. All of our donations combined  will make a difference – it'll help send a girl to school, provide clean water for a community, and prevent malaria in a village.
Put your money where your heart is. #IamPfD, are you?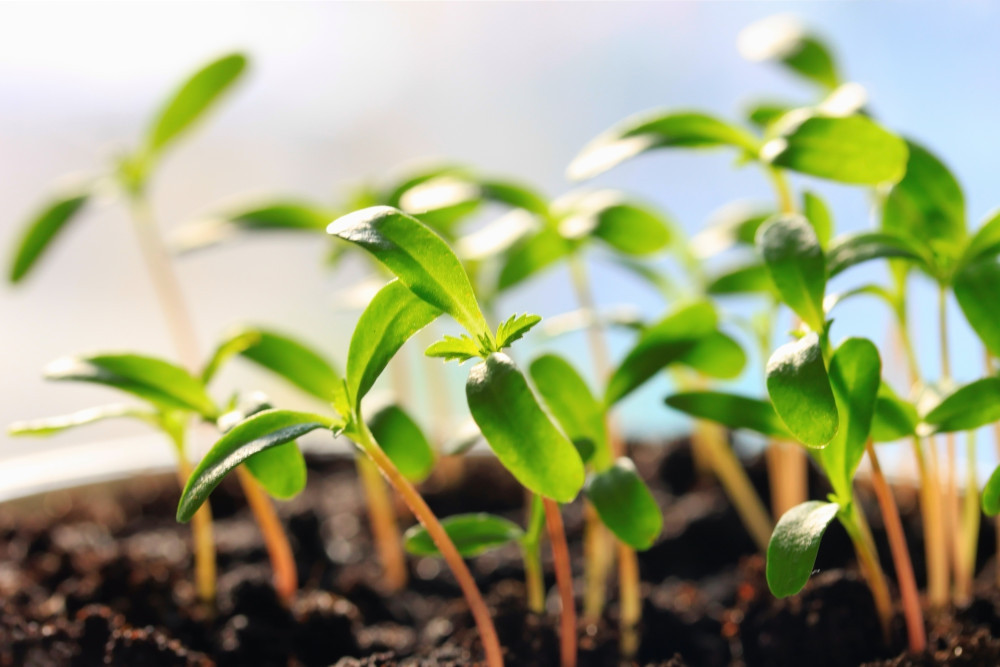 World Environment Day (WED) has been an annual call to action since 1974. WED is a widely celebrated event that allows individuals in over 100 countries to bring public awareness to the biggest issues affecting our environment. In just the past five years, this day has highlighted numerous urgent issues ranging from a greener global economy, raising awareness for climate change, reducing the growth rate and preserving the planet's resources. Above all though, WED serves as the "people's day" so we as individuals can be a representative of change and inspire our global community to take better care of our Earth.
Our name, "Partners for Development (PfD)" summarizes our approach of working with various groups of people to achieve sustainable change. We deliver those sustainable solutions by focusing on three key areas: healthy communities, economic empowerment, and agricultural development. PfD's project in Benin is a great example of how our organization is not only raising awareness, but also bringing about change to improve our global environment. PfD is training local farmers to increase harvests through better growing techniques. Those strategies that coincide with WED's vision of creating a more sustainable environment included decreasing harvest spoilage, appropriating the use of pesticides and improving water and soil resources. Through our work in Benin, PfD has accomplished the following:
● 60% of farmers participating now use pesticides in a safer and more effective manner by utilizing strategies such as proper dosage and eliminating unnecessary environmental health hazards.
● 21 solar dryers were used during cooking demonstrations with farmer groups to enable them to continue with eco-friendly post-harvest vegetable processing activities.
● We successfully tested two solar irrigation pumps that are able to reduce irrigation cost and pollution in Northern and Southern Benin.
PfD is celebrating this World Environment Day by continuing to make a difference in the world by improving the quality of life and collectively changing behaviors to support sustainable lifestyles. PfD envisions a more just, peaceful, and environmentally sustainable world and partners with local organizations to bring upon lasting change.
Would you like to make an impact on World Environment Day? Show your support by sharing on social media and tagging @Partners4dev on Twitter or following us on Facebook.
The summer is here and what can be a better time for barbecue parties or a family gathering with grilling summer vegetables, steaks, and sausages in your own backyard? Although backyard barbecues can be the most enjoyable occasions filled with good food and quality time with our favorite people, the lack of proper equipment can turn your barbecue party into an utter disappointment and put you into an embarrassing situation.
So today we are going to look at one of the most important equipment for becoming a pitmaster who can grill and pit perfectly, and this equipment is called an offset smoker. An offset smoker has a long, usually horizontal chamber with a separate compartment called a firebox attached to its side. The horizontal chamber is the space where the food is smoked, a process where food is exposed to smoke which adds a gorgeous brown layer to the food and also adds mouth-watering flavors to the food.
The smoke comes from the wood and the charcoal that is burnt in the compartment beside the smoking chamber, and depending on what kind of wood you use, your food will have different kinds of flavors which makes a great culinary experience. Most Selling & Best Offset Smokers on Amazon which is a great way to this smoking process because of its design and construction.
Oklahoma Joe's Combo Offset Smoker
If you want a smoker that can do it all, the Char-Broil Oklahoma Joe's Charcoal/LP Gas/Smoker Combo is a great choice. With the ability to run on both charcoal and propane, this grill can smoke and grill at the same time. Over 1000 square inches of cooking space is plenty of room for a large gathering. Thick gauge steel makes this grill both durable and efficient. Dual temperature gauges make it easy to monitor food and its progress.
Char-Griller Competition Pro 8125
Ok, I'm pretty sure anyone who actually smokes competitively would find this unit doesn't meet his or her needs. So ignore the words "competition pro" and focus on the smoker itself. If there were a level between low-grade and mid-grade, this would be it. Lower mid-grade? However you care to categorize it, the 8125 is a pretty decent grill. There is a lot of space under the lid, with a 719 square inch cooking area. The large 293 sq. in. firebox allows for a good, long-lasting fire, too.
Adjustable dampers will help you make the most out of that heat; though I'm concerned the center-mounted thermometer won't give a good enough temperature reading. If you already own a remote-sensing thermometer, though, this isn't a deal-breaker.
Landmann 560202 Charcoal Grill with Offset Smoker
If space is at a premium, you need a smaller smoker like the Landmann 560202 Vista Barbecue Grill with Offset Smoker Box. With a little over 360 square inches of cooking space in the smoker and just 169 square inches in the firebox, this is not a large grill. But, for a family or a few friends, it's really all you need—especially if you're tight on space. For heat control, this Landmann includes a temperature gauge, plenty of vents, and a hand crank to adjust the height of the charcoal tray. It's also easy to clean with plenty of openings and a charcoal tray.
I don't even know where to begin with this smoker, I really don't. Yoder Smokers claims to make "competition grade BBQ products" and I have no reason to doubt them. I've looked through their product line-up, and some of their units look like the stuff of Steampunk dreams. If you need a smoker that weighs almost 1200 pounds, talk to these guys. Most of us do not need that, but that doesn't mean we should have to settle for an inferior product. The Cheyenne is Yoder's entry-level smoker, but it's the real deal and worth your attention.

As 2015 draws to a close I would like to thank most sincerely those many individuals and organizations that make the important work of Partners for Development (PfD) possible and with whom it has been my privilege to work over the years.
First and foremost to those community residents with whom we partner – while their material wealth is often modest their resilience and generosity of spirit inspire us.
To our other volunteers, including many interns – their intelligence and idealism are always truly refreshing.
To our volunteer Board of Trustees and our Advisory Board – they are tireless in their support of the PfD mission.
To our donors and implementation partners, both individual and institutional – their trust in PfD motivates us further.
To our staff for their long hours, dedication, and courage in times or locations of insecurity. By skillfully partnering with local communities and organizations, and with support from generous donors, our staff are able to create programs that lead to important change in a cost-efficient manner.
To the many consultants we work with and whose expertise improves our work considerably.
To our many business partners who often go above and beyond in supporting PfD as a not-for-profit organization.
All of you embody the mission and vision of PfD – and for that we are grateful. Thank you.


The new year will bring additional challenges for us but also opportunities. In 2016, amongst other goals, we will seek to:
Focus increasingly on changes in condition and behavior that communities themselves identify as priorities – thus, for example, generating more market opportunities and better prices for farmers and their production; markedly improving skills in small or micro enterprise design and management; increasing enrollment by girls in secondary school with the attendant benefits of such enrollment; and creating better health outcomes, such as a reduction in malaria cases.
Continue to improve management systems so that we operate as efficiently and transparently as possible.
Explore additional strategic opportunities with other organizations so as to increase impact and reduce any possible duplication.
Diversify our funding – that is, continue to partner significantly with the U.S. Government as a key donor, but also work with non-USG supporters.
Strengthen our communications further, from overhauling our website to using social media more frequently and reducing dependence on hard copies.
Thank you for your support in 2015 and best wishes throughout 2016. Please feel free to contact me at any time.
Jack Marrkand
Executive Director
Partners for Development
---
Throughout all of December we will be sharing stories from our staff, board, partners, and others from around the globe. We can't wait to share all of the hopeful, engaging, and positive stories from our work. We will be using the hashtag #IamPfD on Facebook, Twitter and LinkedIn.


Be sure to share the posts that you find engaging and inspiring with friends and family and don't forget to donate and take an #unselfie of you making a donation and share it with us and use the #IamPfD for a chance to win prizes from PfD.