#GivingTuesday
In 2012, the global movement, #GivingTuesday began on the Tuesday following Thanksgiving.  With the kick-off of the Holiday Season, there are consumerism based days, Black Friday and Cyber Monday, that fail to represent the true holiday spirit — 'tis the season for giving back!   Therefore, #GivingTuesday began to re-ignite the true Holiday Cheer, spread happiness, and promote a global, positive movement of donating to charities.
By supporting #GivingTuesday, and the participating organizations and nonprofits, you are giving hope, giving life, giving an education, giving opportunities, and giving the resources necessary to promote a just and peaceful world.
However, giving doesn't require a significant amount of money.  Please, give your time volunteering within local communities — or take a moment out of your day to raise a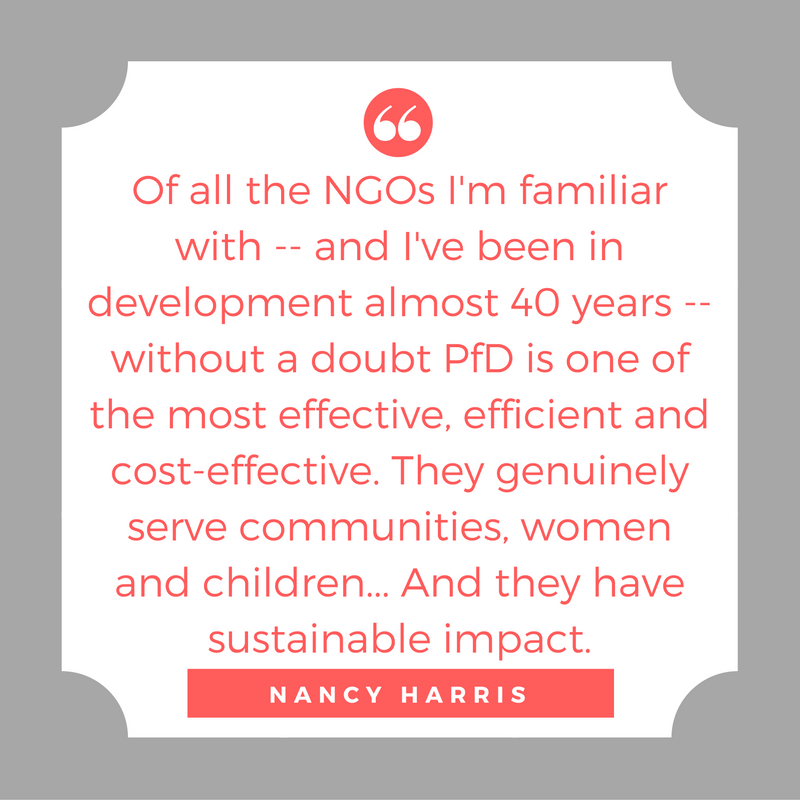 wareness of the important causes PfD and other nonprofits represent through social media or other platforms.  If possible, give what you can, even if it is just the amount of money you would spend on a cup of coffee, a breakfast or dinner. The impact of your contribution will be DOUBLED thanks to the generosity of PfD's dedicated supporters. Read the Great Nonprofit reviews to learn why PfD is their charity of choice.
By donating to Partners for Development, you are contributing to the Anne Johnson Memorial Scholarship Fund which sends girls to school in Nigeria.  It costs $250 to pay her school fees for an entire year.  Every dollar counts to make it possible for a girl to be able to afford her basic human right to an education.  Therefore, I urge you to contribute to PfD or a charity of your choice.  No matter the amount, your gift brightens the lives of those we serve – and brings a little extra cheer to your holiday season knowing that you've made a difference.  Learn more about the difference you will make with Lucy's experience as a scholarship recipient.