Building on the Microcredit Platform for Better Child Health
Originally published on DevEx through the Healthy Means Campaign
By: Dr. Valerie Flax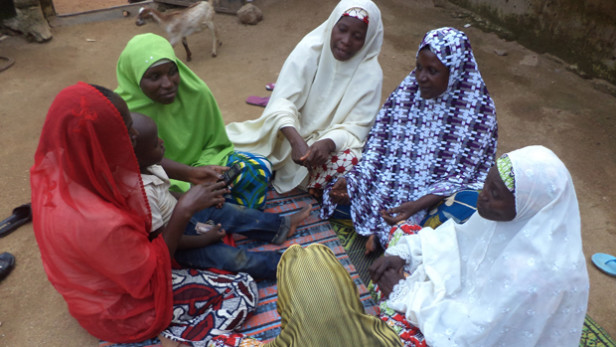 In resource-constrained settings, early and exclusive breastfeeding prevents infant and child deaths from diarrhea and other infectious diseases, supports normal growth, and improves cognitive performance throughout childhood. Yet, optimal breastfeeding practices are declining globally, with less than half of the world's newborns benefitting from early breastfeeding and about one-third exclusively breastfed for the first six months of life. Low-cost and effective strategies to improve breastfeeding behaviors in underserved areas are urgently needed.
Photo 1: A credit officer leads a discussion on breastfeeding during a monthly microcredit meeting in Bauchi State, Nigeria
how to download norton antivirus on windows 8 on www norton com setup 8 using complete setup guide
Two ways to efficiently reach out to a large number of women with messages on breastfeeding are through microfinance programs and cell phone messages. Incorporating health programs into microfinance takes advantage of the social networks and social support inherent in group activities and that type of support is needed to change breastfeeding behaviors. Cell phone messages are a great way to increase the number of repeated contacts with women who most need encouragement to breastfeed. Partners for Development and researchers from the University of North Carolina tested these ideas in northeast Nigeria by integrating group breastfeeding promotion and cellphone messaging into a microcredit program. The integrated program increased the number of women who started breastfeeding early and who exclusively breastfed their infants for six months.
We reached out to women participating in a microcredit program, a system in which small business owners, often women, receive loans to begin or advance their enterprise. Small groups of five to seven friends, neighbors and/or relatives join the program together and meet regularly with several other small groups to repay their microloans.
Every month, credit officers led discussions about breastfeeding during microcredit meetings. Sessions covered recommendations for early and exclusive breastfeeding, benefits of following breastfeeding recommendations, breastfeeding techniques and timing for introducing complementary foods. Key messages from the meetings were sent as text and voice messages to phones that were given to small-group leaders, who were instructed to share the messages. Group members selected some messages to be dramatized or turned into songs and performed at monthly microcredit meetings.
Giving phones to small groups of women was a key component of the program. It pushed them to gather together to review and discuss the messages. Many groups also shared the messages with other community members, thereby facilitating a shift in social norms related to breastfeeding practices. One phone holder explained her experiences, "This is a trust given to me that when a message comes to the phone, I must try my best to share it with women in the group. I don't only share with members of the group, but include neighbors. Even during casual discussions, as we pass time, I find a way to chip in something about our program to attract them. This way they have accepted the messages I share that come through the phone."
By building innovative face-to-face and mobile health components onto a microcredit program, we can spread messages to women in the groups and their friends and neighbors, greatly broadening the impact. The intervention could be scaled up in Nigeria and adopted more widely given that nearly 200 million women, many of childbearing age, are involved in microfinance globally. Assuming that each woman participating can have an impact on 5 of her family members and friends, this type of program, if scaled up, has the potential to benefit 1 billion worldwide.
Author Valerie L. Flax, PhD, Assistant Professor of Nutrition in the UNC Gillings School of Global Public Health, led the study through the Partners for Development with funding from the Alive and Thrive small grants program. The study involved women from communities in the Bauchi State in northern Nigeria. This trial was registered at clinicaltrials.gov as NCT01352351. The Journal of Nutrition published the research in July 2014. Partners for Development is a non-profit organization with community-driven programs in Africa and Southeast Asia. PFD works with vulnerable populations in the areas of health, agriculture, food security, livelihoods, and microfinance.