World AIDS Day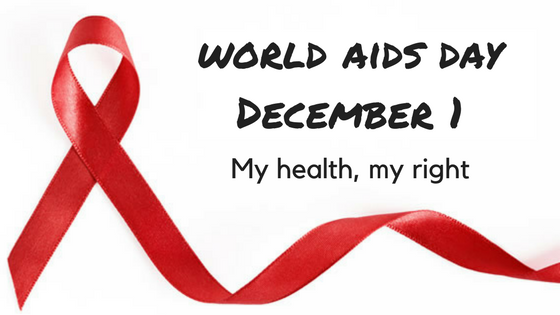 Today is World AIDS day and this year's UN theme is "My health, my right". This theme focuses on the right to health and access to health care. From the UN's World AIDS day website, "Everyone, regardless of who they are or where they live, has a right to health, which is also dependent on adequate sanitation and housing, nutritious food, healthy working conditions and access to justice." World AIDS day dates back to 1999 with the purpose of raising awareness, commemorating those who have passed on, and celebrating victories.
According to a new report from UNAIDS, access to HIV treatment has been greatly expanded. Only 685,000 people living with HIV had access to antiretroviral treatment in 2000. By June 2017 that number had risen to 20.9 million people. In 2000 there were approximately 40 million people with HIV/AIDS worldwide, that number dropped to 36.7 million by the end of 2016.
From 2008 to 2013 PfD implemented the Counseling, Care and Antiretroviral Mentoring Project (CAMP) in Nigeria, a program within  the United States President's Emergency Plan for AIDS Relief (PEPFAR). Nigeria has the second highest population of people living with HIV/AIDS in Africa. The primary goal of CAMP was to provide a comprehensive package of care for people living with HIV/AIDS with a focus on care for orphans and vulnerable children, the prevention of mother-to-child transmission, HIV counseling and testing, and antiretorviral treatment.
CAMP was implemented in four states in Nigeria: Akwa Ibom, Bauchi, Benue, and Delta. Some of the activities that PfD implemented in partnership with local entities were increased HIV testing, increased number of laboratories for testing, and recruitment of infected into treatment programs. Two of PfD's most important contributions were building the capacity of local institutions to carry out prevention and treatment programs and raising the awareness of effected populations of their prevention and treatment options.
What can you do to help?
There are a number of ways to support the increase in access to treatment and the fight against the spread of HIV/AIDS. You could write letters in support of the PEPFAR program to your representatives. You can share news about HIV/AIDS (like this blog post!) with your social network to raise awareness. You could get active with a local HIV/AIDS treatment and prevention organization.
Sources:
UN page for World AIDS Day
As humans, we are constantly making decisions in pursuit of fulfillment. For me, fulfillment means finding a way to serve and give back in a meaningful way, not just mere handouts. Partners for Development (PfD) is enabling me to achieve that. I am very lucky to be able to serve with an organization that is in alignment with my values and principles. My employer, the National Cooperative Bank (NCB), a mission-driven organization, also supports PfD. Lanre Ayedun, an amazing friend, past PfD employee, and current PfD Board member, introduced me to PfD and all the good work that PfD does. And I am so glad that she did.
It's impossible to pinpoint just one aspect of what PfD does as most impressive. How do you choose between nutrition training or capacity building or training and micro-credit or women's empowerment or scholarships? That said, the common thread that ties all of PfD's programs together is the inclusion of local partners in all aspects of their work. That, combined with the dedication and drive of staff, is what sets PfD apart from the others. It's why I support PfD and why I think you should too.
PfD's commitment to development through training, capacity building, and overall empowerment is both sustainable and effective. I am passionate about the fact that PfD does not give fish but teaches people how to fish and then provides the resources needed to fish. PfD gives micro-credit to individuals through local partners thereby creating several levels of empowerment. For example, PfD and it's partners are empowering women entrepreneurs: an investment that benefits families, communities, and future generations.
Should you become a PfD supporter? From my perspective, supporting PfD is the right choice for anyone that wants to make a difference in the world. Become a partner for development – take the step and contribute today. All of our donations combined  will make a difference – it'll help send a girl to school, provide clean water for a community, and prevent malaria in a village.
Put your money where your heart is. #IamPfD, are you?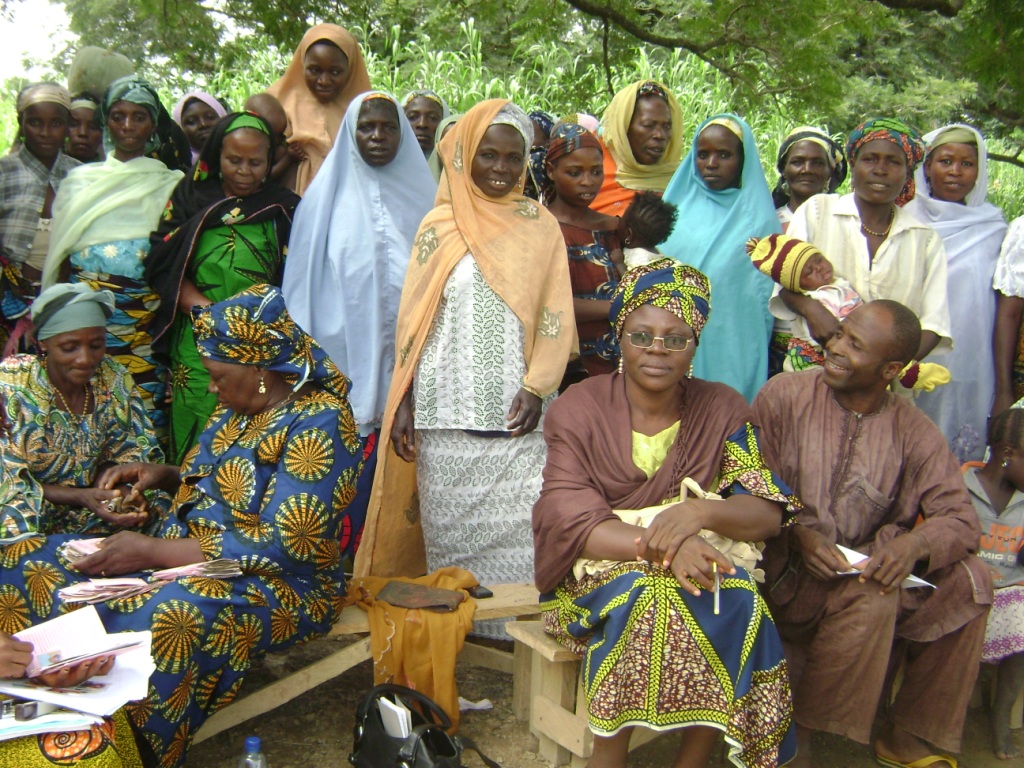 The increasing proliferation of cellphones in Africa brings an opportunity to leap-frog off technological development to innovative mobile interventions.  Our case study takes place in Nigeria, with a cellphone proliferation rate of 89%.  MHealth is an innovative approach towards the integration of technology and health interventions.  However, mHealth is limited for those without cell phone access; generally the most vulnerable like women in rural communities or the illiterate (40.4% of the population over the age of 15 cannot read and write in Nigeria[1]).  Therefore, Partners for Development and Dr. Valerie L. Flax, with her team of researchers from the University of North Carolina, provided groups of women with cellphones to research their effectiveness in disseminating and encouraging vulnerable populations to adhere to recommended health practices.
The researchers targeted women-microcredit clients.  These women had received small loans and were already integrated into a group dynamic with other microcredit clients where peer support and accountability was highly valued for microfinance program success. PfD's intervention utilized the pre-existing small groups of women-microcredit clients for the purpose of our health promotion program; by linking social networks together  with health information via text and voice messaging we are able to encourage communication and behavior change.   The research found that integrating group counseling and cell phone messaging increased the likelihood of women to adhere to breastfeeding recommendations.
Dr. Flax performed a second round of research to analyze the feasibility and acceptability of group cellphones used to promote optimal breastfeeding practices for women's microcredit groups within Nigeria.  During this research, in each microcredit group, one woman was provided a low-cost cell-phone that received text/voice messages weekly on breastfeeding information.  The woman responsible for the cell phone was asked to disseminate the information to her group within a week
Key findings from the target group (195 microcredit clients whose babies were born during intervention) include:
68% of the time, breastfeeding messages were usually shared in the small groups rather than individually
44% of groups met at least once a week to discuss the breastfeeding messages
59% of the small groups performed songs and dramas about the breastfeeding messages every week
58% of women trusted the messages and were motivated to try recommended practices
64% said the group phone worked well or very well
35% felt they had the support to carry out the breastfeeding recommendations
With regards to the feasibility and acceptability of providing a single cell phone to a group, focus group discussions showed unanimous neutral or positive feelings towards the single cell phone holder. Reports also show the information was shared promptly.  Moreover, women continued to share what they learned about breastfeeding to their family and friends.  In congruence with prior research, women in the target group who met at least once a week were more likely to exclusive breastfeed in comparison to women who never met with their group.  As we can see, utilizing mobile health promotion in a group setting is a feasible, acceptable and worthwhile approach.
In conclusion, despite Nigeria's high cellphone penetration rate, women tend to have less access to cellphones and thereby mobile health promotion technology. Therefore, this tactic of targeting women who already have group dynamics formed within their microcredit program was effective in promoting optimal breastfeeding practices through the use of a group cell phone.  This research is groundbreaking in exemplifying the feasibility of integrating mobile health technology into groups of the most vulnerable peoples.  
At PfD, we are dedicated to delivering local solutions with sustainable outcomes.  As seen in this exemplified program, women and children are at the forefront of our programming.   Learn more about PfD's work promoting lifesaving and cost-effective recommended maternal health practices in our blog, https://pfd.org/building-on-the-microcredit-platform-for-better-child-health/. And read more about our work in Nigeria with maternal health here https://pfd.org/the-question-of-quality-comprehensive-respectful-and-rights-based-maternal-health/
Flax V.L., Negerie M., Ibrahim A.U., Leatherman S., Daza E.J. & Bentley M.E. (2014) Integrating group counseling, cell phone messaging, and participant-generated songs and dramas into a microcredit program increases Nigerian women's adherence to international breastfeeding recommendations. The Journal of Nutrition 144, 1120-1124
[1] https://www.cia.gov/library/publications/the-world-factbook/fields/2103.html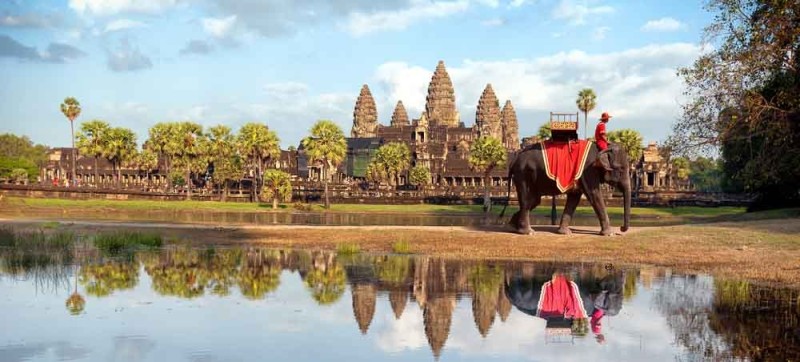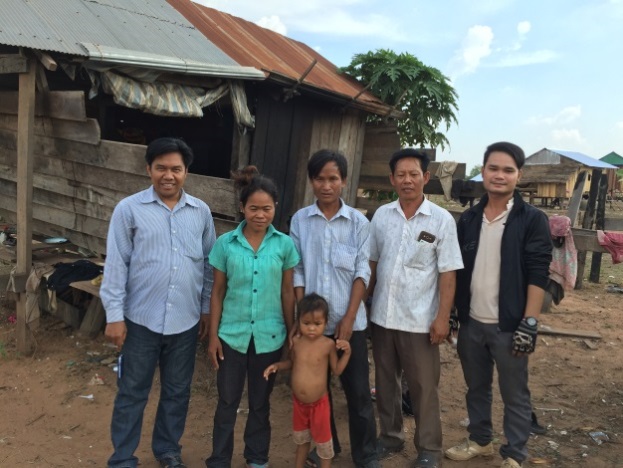 In Cambodia, there have been great gains in reducing the morbidity and fatality of malaria. In 2015 there were only 10 reported deaths from malaria. Over 80% of cases occurred amongst people age 15-49. Although this age group is often less vulnerable, they also often comprise the primary breadwinners of families and thus each case of malaria means a loss of precious income through payment for treatment or lost labor time. In addition, drug-resistant strains of the disease have been on the rise in the border regions of the country. This can be caused by exposure to poor quality medicine, or more commonly failure to comply with medication directions. Mobile and migrant workers are particularly at risk because they work in the wooded border regions of Cambodia with high incidence, they often come from areas with less incidence of malaria, and they often work through the night.
PfD is working with the Global Fund in Kratie province to create an Early Warning System which will create a database tracking the emergence of drug-resistant cases. In order to do this, a network of PfD staff, volunteers, and partners have to draw and test blood samples from patients, and submit them for verification. It is this network that is the heart of PfD's Regional Artemisinin Project.
Kratie is among the poorest provinces in Cambodia, so those who contract malaria are sometimes unable to afford a visit to a private clinic. However, if they do choose the private clinic route, they will have the pleasure of seeing Miss Ry Monika. At her clinic, she will administer medicine and take a blood sample for a PfD staff member to collect. At this private clinic, the policy does not include a follow up with the patients. Reaching patients after they leave can be a key challenge, as many do not have phones or adequate service.

If a patient makes their way to the public clinic, Mr. Ra Sarvuth will take a blood sample and request the patient returns in 2 weeks. During this time, the blood sample has been collected by PfD staff and analyzed. Mr. Sarvuth works diligently to contact those who do not return.
With the help of trained Volunteer Malaria Workers (VMWs), all who need assistance can be treated and tested. Bin Soth has been a VMW since 2004 and has worked diligently with PfD on other malaria control programs like net distribution and education campaigns. He has been trained by PfD on health education and behavior change communication (BCC) and has also been trained and provided medicines by the national program. Bin Soth also collects blood samples which are collected by PfD staff. If the malaria is a serious case or doesn't improve then he refers the patient on to further care at a hospital or health center. Within the village that Bin Soth works and lives, he covers about 75 families over an area of 2-3km.
Tin Tak has been a VMW since 2004 in the village of Batheuy, where her coverage area is about 3km. Like Bin Soth, Tin Tak takes blood samples for PfD to collect and she refers more complex cases and pregnant women on to hospitals and health clinics. However, the nearest health center is 23km away and the road in very poor condition. Therefore, the work she does in her community is vital to those who cannot make that trip.
Our VMWs are passionate about serving their friends, family and communities. They are proud to make every PfD meeting to keep current on our malaria prevention and control programs. Their service has been invaluable to beneficiaries like Sreang Thavy. Sreang Thavy has repeatedly contracted malaria due to his work in the nearby forest. When we met Sreang, he was sick for the 3rd time in just one year. After returning home from the forest, he was feeling very sick with a fever. At that point he knew he had to go to the local health post where they took a blood sample. It takes a while to recover enough strength to return to working in the forest, and this time can be economically damaging as he is unable to work and his family of 7 has no other source of income.
Working tirelessly to prevent malaria in their community is PfD's local staff based in Kratie province, such as Kheng Phyreth and Im Ratana. They map beneficiaries, collect samples from the clinics and VMWs, and maintain relationships with our partners. They often work long hours, having to reach remote areas on motorcycle. They are key members of the PfD team, working at the local level to achieve sustainable outcomes.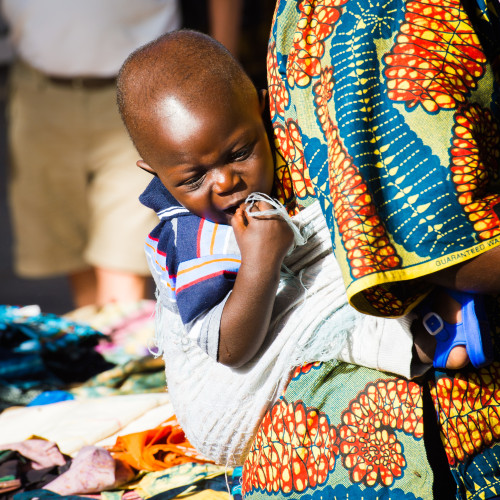 The Question of Quality: Comprehensive, Respectful, and Rights-Based Maternal Health
Imagine that you're a young, pregnant woman. Imagine that you have to walk five miles to even get to the doctor. You arrive at the clinic, only to sit in a small, hot, overcrowded waiting room for four or more hours. When you finally do get to see a nurse, she mocks your accent, or your clothes. She scolds you for not coming in sooner, and makes you feel ashamed. Your understanding was that it was a free exam, but then you are asked to go to the pharmacy to buy gloves for the nurse. The nurse pricks your finger and says she's testing you for a disease. You think you've heard of this disease, and you heard it kills people. You're scared of it, but she doesn't say more – doesn't say if she thinks you might have it or if it will hurt your baby. You're given a confusing mix of pills that are bitter tasting, and told that the clinic is out of some. The nurse says you should come back next week to get these, and that you should come back for another exam in 2 months.
Would you return to the health facility?
For many women in the developing world, this example closely resembles their experience. Each year, over 300,000 women die in pregnancy and childbirth, 99 percent of them in the developing world. For every woman who dies of pregnancy-related complications, 20 to 30 more suffer from related on-going conditions which may permanently affect their normal functioning –additional 6 to 9 million women per year. Maternal health advocates, researchers, and providers are committed to ending human rights abuses and promoting skilled and dignified care. Together, we can make comprehensive, respectful, and rights-based maternal health care available to all.
Maternal mortality and morbidity are the tragic result of a myriad of compounding factors. 75% of maternal deaths are caused by severe bleeding, infections, high blood pressure during pregnancy, complications from delivery, and unsafe abortion. Other deaths are often caused by or associated with other diseases such as malaria or AIDS. Delivering at a medical facility with a skilled health care worker present is critical should these complications arise, but often they can be avoided altogether if a woman attends antenatal care visits. However, only 40% of women in low-income countries complete the recommended number of antenatal care visits.
As the example above illustrates, accessing care for some women can not only be difficult, it can be intimidating, humiliating, and scary. Unsurprisingly, receiving poor care makes women less likely seek health care out in the future. This is why it's crucial to not only provide access (by making healthcare close and affordable), to educate women, their families, and their communities about the importance of maternal health care, but also to work with health clinics and health workers to ensure quality of care – the respectful, comprehensive, and competent care that every human deserves.
At PfD, we deliver integrated programs that address the nuanced reality on the ground. In Nigeria, we not only provide education to women, their families, and communities and engage with key community leaders to change behavior. We also work with health care providers to ensure that they have the knowledge and resources to provide quality care. PfD worked to deliver improved maternal, newborn, and child health services through the training and mentoring of health care personnel, including nurses and midwives, community health extension workers, and community based healthcare volunteers. PfD trained nurses and midwives on quality of care and trained health care workers on Balanced Counseling Strategy which improves client-provider interactions and client satisfaction. The results of this project speak for themselves – In the first year of the project, 15,562 women attended at least one session of antenatal care during pregnancy – by the end of the project over 44,000 did. This represents an increase of over 280%.
Through the Scale-up of Prevention of Mother-to-Child Transmission and Pediatric HIV/AIDS services in Delta State, Nigeria, PfD built the capacity of health facilities, training health workers to provide quality HIV testing and counseling, integrating Prevention of Mother-to-Child Transmission and HIV care into antenatal care services, and upgrading and equipping a laboratory to service as a comprehensive treatment hub. PfD trained health care workers and pregnant women received HIV testing and counseling. PfD also facilitated testing of pregnant women for HIV.
PfD is committed to the idea that no woman should be in danger because she gives birth, which is why we're joining the global community in calling on the UN Secretary General to recognize April 11th as the International Day for Maternal Health and Rights. Together with the UN community we can make comprehensive, respectful, and rights-based maternal health care available to all. To sign the petition,click here. Follow the discussion at #IntlMHDay and through PfD's social media updates. To learn more about our work to promote maternal health and healthy communities, click here.
April 6th, 2016, by Katie Baczewski, PfD Program Officer 

As 2015 draws to a close I would like to thank most sincerely those many individuals and organizations that make the important work of Partners for Development (PfD) possible and with whom it has been my privilege to work over the years.
First and foremost to those community residents with whom we partner – while their material wealth is often modest their resilience and generosity of spirit inspire us.
To our other volunteers, including many interns – their intelligence and idealism are always truly refreshing.
To our volunteer Board of Trustees and our Advisory Board – they are tireless in their support of the PfD mission.
To our donors and implementation partners, both individual and institutional – their trust in PfD motivates us further.
To our staff for their long hours, dedication, and courage in times or locations of insecurity. By skillfully partnering with local communities and organizations, and with support from generous donors, our staff are able to create programs that lead to important change in a cost-efficient manner.
To the many consultants we work with and whose expertise improves our work considerably.
To our many business partners who often go above and beyond in supporting PfD as a not-for-profit organization.
All of you embody the mission and vision of PfD – and for that we are grateful. Thank you.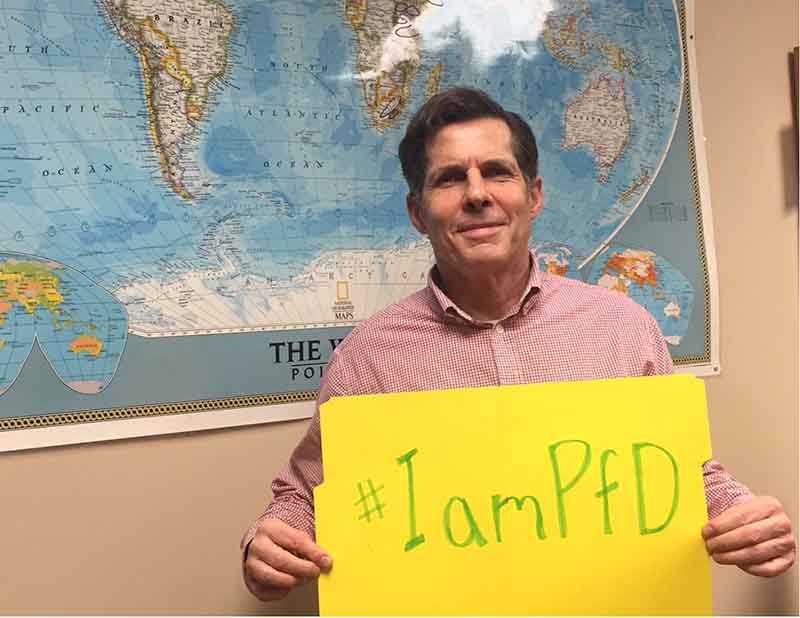 The new year will bring additional challenges for us but also opportunities. In 2016, amongst other goals, we will seek to:
Focus increasingly on changes in condition and behavior that communities themselves identify as priorities – thus, for example, generating more market opportunities and better prices for farmers and their production; markedly improving skills in small or micro enterprise design and management; increasing enrollment by girls in secondary school with the attendant benefits of such enrollment; and creating better health outcomes, such as a reduction in malaria cases.
Continue to improve management systems so that we operate as efficiently and transparently as possible.
Explore additional strategic opportunities with other organizations so as to increase impact and reduce any possible duplication.
Diversify our funding – that is, continue to partner significantly with the U.S. Government as a key donor, but also work with non-USG supporters.
Strengthen our communications further, from overhauling our website to using social media more frequently and reducing dependence on hard copies.
Thank you for your support in 2015 and best wishes throughout 2016. Please feel free to contact me at any time.
Jack Marrkand
Executive Director
Partners for Development
---
Throughout all of December we will be sharing stories from our staff, board, partners, and others from around the globe. We can't wait to share all of the hopeful, engaging, and positive stories from our work. We will be using the hashtag #IamPfD on Facebook, Twitter and LinkedIn.


Be sure to share the posts that you find engaging and inspiring with friends and family and don't forget to donate and take an #unselfie of you making a donation and share it with us and use the #IamPfD for a chance to win prizes from PfD.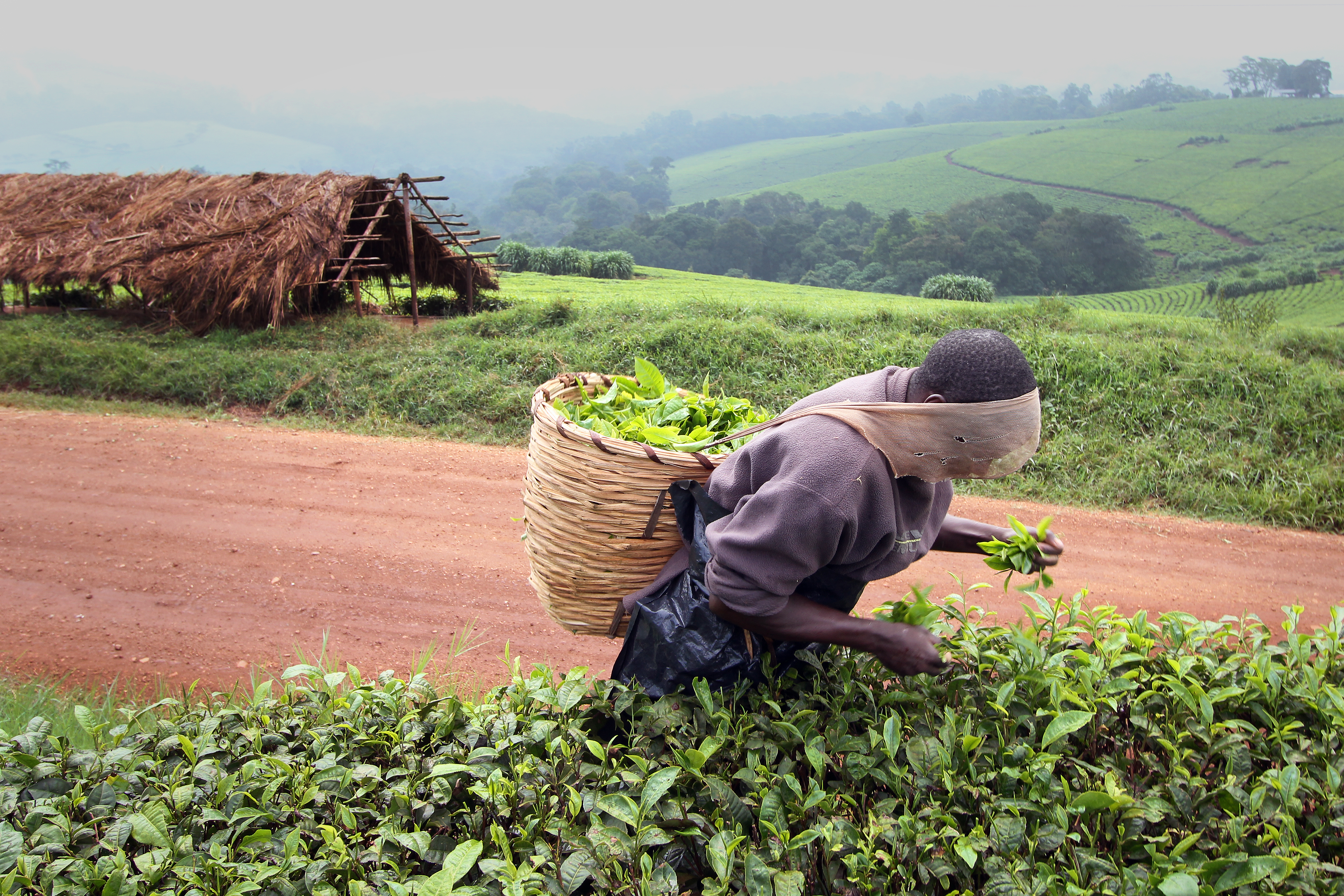 Mr. Cyprien Hindeme is a vegetable farmer in Southern Benin. He supported himself and his family by growing and selling vegetables and pineapples. Like many farmers in Benin, Cyprien was never formally trained in cultivation techniques or marketing.
Cyprien participated in PfD's GREEN project trainings, which taught him modern cultivation techniques to improve his vegetable crops and other important farming skills such as the proper use of chemical fertilizers and pesticides. Through the practical marketing workshops, he also learned how to become market orientated in his production and continues to use the weekly vegetable prices he receives through SMS messages on his cell phone to negotiate sales of his cabbages and other vegetables even before they reach the local markets. This not only ensures he gets the best prices for his produce, but it also cuts down transportation time and costs and reduces post-harvest losses.
Cyprien also saw an opportunity for his pineapple grove. After witnessing the success of the GREEN project techniques with his cabbage, Cyprien decided to use this knowledge and skills to improve his Sugar Loaf pineapple production.
He modified his use of fertilizers and insecticide to be in line with GREEN recommendations, resulting in larger, juicer pineapples. He also used his learned marketing skills to research the local and regional pineapple markets and diversify his clients. Now Cyprien delivers his higher quality pineapples to wholesalers in Togo and Burkina Faso, while still servicing his local market buyers. He also now supplies his top quality fruit to three prominent hotels in the Atlantique Department. Altogether, these sales generated 1,200,000 CFA ($2,400 USD) for Cyprien during harvest time.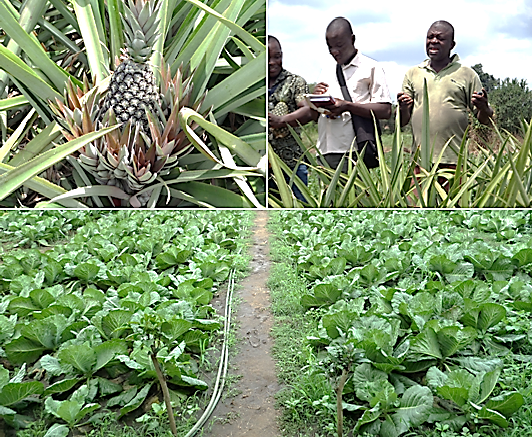 With this additional income, Cyprien sent one of his children to Benin's agricultural technical college, ensuring his future and the continued success of his family's farm. He also bought laptop computers for both of his children attending university, enabling them to develop marketable computer skills.
Cyprien is just getting started, saying, "now that GREEN helped me with my cabbages and pineapples, now I am ready to try other crops too."
Cyprien's drive to build a better life for himself, his family, and his community, allows him to proudly declare #IamPfD.
---
Throughout all of December we will be sharing stories from our staff, board, partners, and others from around the globe. We can't wait to share all of the hopeful, engaging, and positive stories from our work. We will be using the hashtag #IamPfD on Facebook, Twitter and LinkedIn.


Be sure to share the posts that you find engaging and inspiring with friends and family and don't forget to donate and take an #unselfie of you making a donation and share it with us and use the #IamPfD for a chance to win prizes from PfD.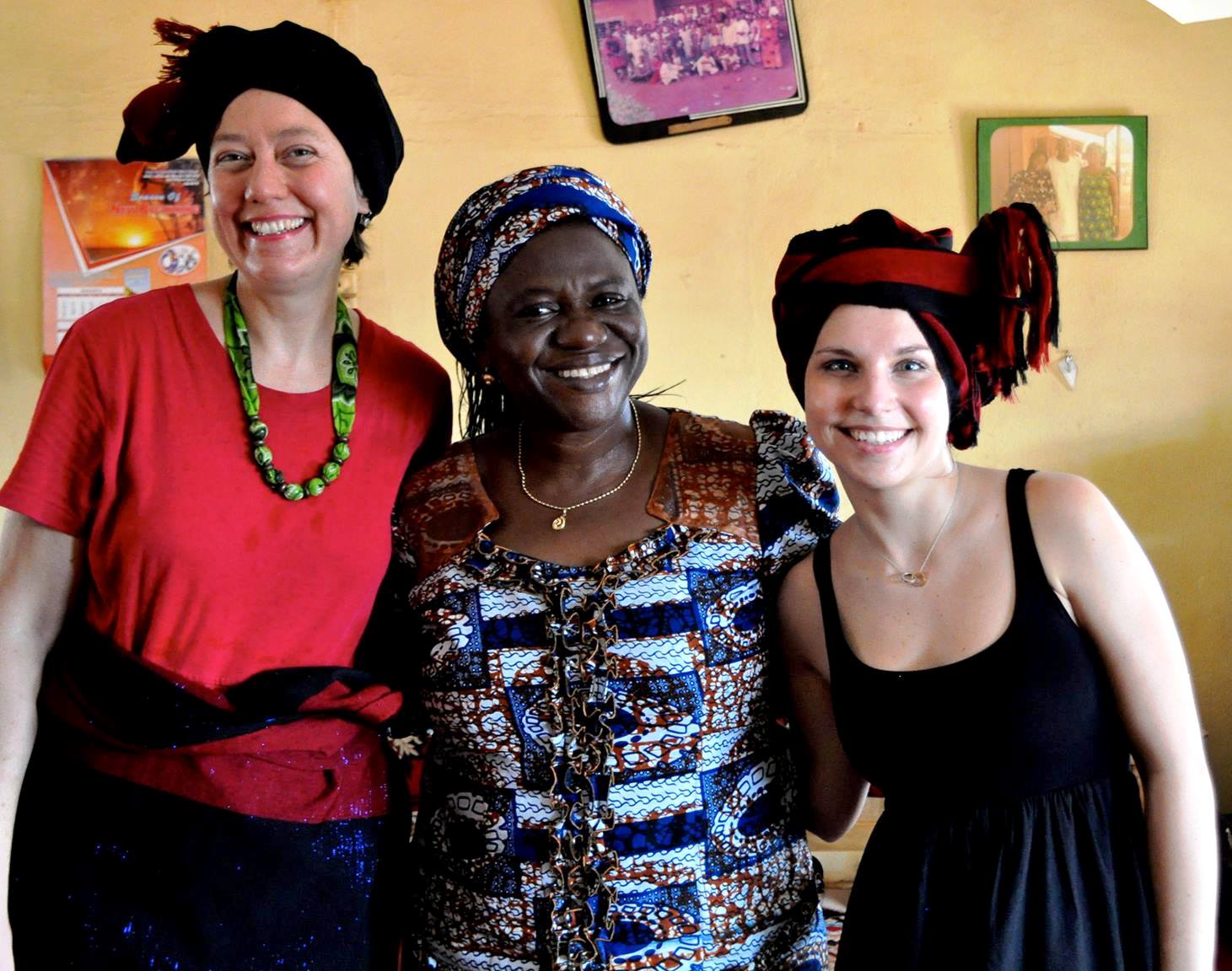 As a young Program Officer working in the Partners for Development (PfD) headquarters, I still remember the first time I met Anne Johnson, PfD's Nigeria Country Program Director at the time. Although she barely knew me, Anne had such warmth about her she instantly made me feel like we were old friends. Anne had the rare ability to make others feel comfortable in their own skin. Her overflowing positive energy was infectious. Anne was able to bring out the best in you.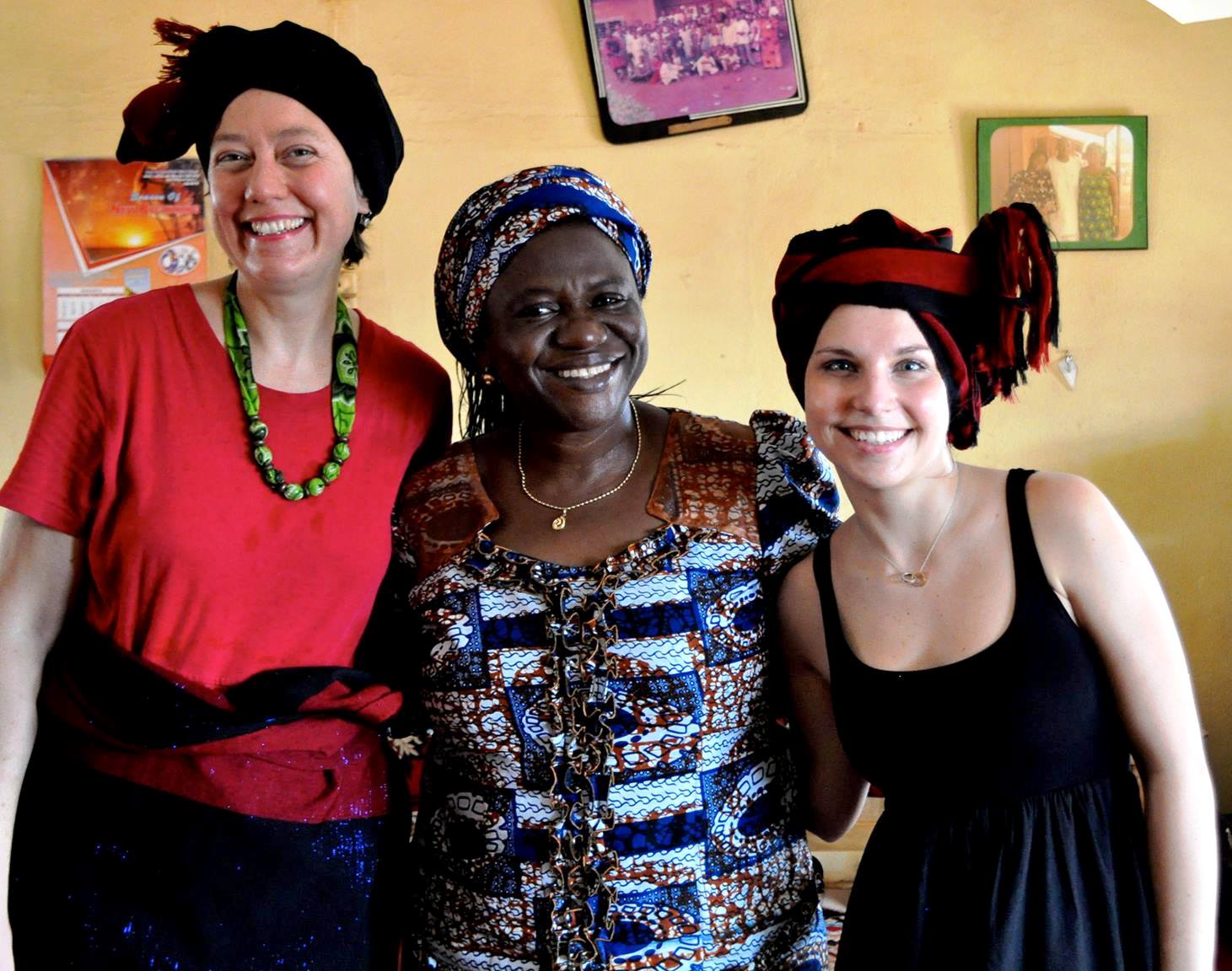 Anne was passionate about many subjects, including girls' education in Nigeria; hence PfD's efforts to honor her memory through the Anne Johnson Memorial Scholarship Fund. Numerous studies have demonstrated the relationship in developing nations between education and social and economic well-being: females with a secondary education have lower fertility levels which in turn translates to better physical and economic health for them and their families. "Educating girls can transform whole communities" (Earth Policy Institute, 2011).
To PfD Anne was a gifted Country Program Director, Director of Programs, consultant and driving force behind much of PfD's amazing work. She had an unrivaled passion for the work PfD did and believed in each and every one of our programs. To me, Anne was a mentor, a friend, and an inspiration. Anne epitomizes the passion that drives PfD's mission. Although Anne's work with PfD was cut short by illness, her legacy lives on in the people she touched—from the hundreds of field staff, partners and PfD employees to the thousands of women, men and now young girls she helps achieve.
I still remember how confident she was that my background in journalism was just what her staff needed. Anne gave me my first chance to prove myself. She never stopped pushing me—or PfD. As frustrating and difficult as things got, Anne always had a positive spin on everything. Every conversation began and ended with laughter. Anne was one of the most genuine and loving people I have ever come across. In developing my management style, I aimed to emulate Anne's effortless ability to take things in stride, find the humor in just about everything and believe in people. She was truly a remarkable person and PfD was lucky enough to have a 20-year relationship with Anne.  Anne truly was PfD and because of Anne, I am proud to say that #IamPfD too.
**Anne Johnson died on Christmas Eve 2013 after a lengthy battle with cancer. Anne's commitment to PfD continues today in the form of her scholarship fund for young girls in Nigeria. Her full biography and obituary are available on the PfD website.**
Yoga Burn is a yoga based workout program that is specifically tailored to help women lose weight and shape up. Yoga Burn Reviewsis a complete 12 week program designed to help you tone and firm your body while losing weight and improving flexibility. Zoe Bray-Cotton is the creator behind
---
Throughout all of December we will be sharing stories from our staff, board, partners, and others from around the globe. We can't wait to share all of the hopeful, engaging, and positive stories from our work. We will be using the hashtag #IamPfD on Facebook, Twitter and LinkedIn.


Be sure to share the posts that you find engaging and inspiring with friends and family and don't forget to donate and take an #unselfie of you making a donation and share it with us and use the #IamPfD for a chance to win prizes from PfD.
I first learned about PfD when PfD conducted malaria event and malaria education activity in my village using mobile video show. PfD also conducted many other community programs and training such as WASH, nutrition, child survival, agriculture, and chicken raising in my community. In 2013, PfD selected and trained me as Mobile Malaria Worker where I gained the knowledge and skills to provide malaria health education, diagnosis and treatment to my community members.
I am so proud to do this volunteer work.
I have gained a lot of recognition and respect from the community members, my family, health center staff and the local authorities. I was so impressed with the malaria education activity; it informed and educated me and the community members on how to protect ourselves from malaria and where we can seek treatment when we are infected.  Because I live in a malaria endemic village with lack of clean water, I am particularly passionate about malaria and WASH program of PfD's work.
Our work saved our lives.
I think others should join the PfD family because PfD is the oldest NGO in Kratie Province in Cambodia  and is implementing community development work to improve the quality and save lives of community members, particularly the vulnerable ones.
---
Throughout all of December we will be sharing stories from our staff, board, partners, and others from around the globe. We can't wait to share all of the hopeful, engaging, and positive stories from our work. We will be using the hashtag #IamPfD on Facebook, Twitter and LinkedIn.


Be sure to share the posts that you find engaging and inspiring with friends and family and don't forget to donate and take an #unselfie of you making a donation and share it with us and use the #IamPfD for a chance to win prizes from PfD.
Ms. Nub Chin and her family currently live in the malaria endemic forest village of Chhour Krang in Thmey commune, Snoul district, Kratie Province. With her family she lives in a village impacted by deforestation and climate change. Many of her fellow villagers are smallholder farmers who work on their farms daily in order to make a living. Malaria significantly impacts their work-life when it goes untreated.
Although malaria is easy to treat, it is a problem for many, like the Chin family, who do not have access to health center or health practitioners. Like many in her village, Ms. Nub Chin has personally experienced dealt with malaria. Ms. Nub Chin and her daughter frequently got malaria in part because they didn't understand the causes of it nor did they know how to prevent it. They believed that a spirit caused malaria and sought treatment from a traditional healer (Kru Khmer) leaving their condition un-treated.
When they got sick with malaria, Ms. Nub Chin and her family were left with two options: 1. Spend a lot of money on transportation to reach the public health center dozens of kilometers away or 2. Seek treatment from the private health provider which is closer, but more expensive.
---
Ms. Nub Chin was motivated to change this!
After attending the malaria health education training provided by PfD, Ms. Nub Chin learned about the cause of malaria infection and treatment options. After the training, she expressed interest in volunteering to help her village. With training and support from PfD, Ms. Nub Chin became a Village Malaria Worker. As a Village Malaria Worker, Ms. Nub Chin has not only helped protect her family from malaria infections, but she has helped all the villagers, particularly the vulnerable ones, from malaria infections. In addition, she is able to save the money that she would have spent previously on malaria treatment.
Ms. Nub Chin is not only a trained Village Malaria Worker who provides malaria education, diagnosis and treatment in her village, but she has also offered to take her motorcycle to other nearby villages to provide education, diagnosis and treatment to other key affected population such as forest workers, seasonal migrant workers and smallholder farmers.
In the simplest of terms, Ms. Nub Chin is saving lives.
Her motivation and dedication have helped prevent and treat hundreds of malaria cases. Because of women like Ms. Nub Chin, families in her village and surrounding villages are able to continue farming and save the money that would have otherwise been spent on malaria treatment to help feed their families and educate their children. Per month, Ms. Nub Chin provides health education to about 20 villagers on average, conducts around five blood tests among malaria suspected cases to screen for malaria, and provides treatment to all confirmed malaria cases.
Only with the leadership and dedication of local volunteers will we be able to tackle some of the biggest health challenges facing our world today. PfD strongly believes that Ms. Nub Chin is an example of the dozens of other local volunteers in Cambodia and around the world.
---
Throughout all of December we will be sharing stories from our staff, board, partners, and others from around the globe. We can't wait to share all of the hopeful, engaging, and positive stories from our work. We will be using the hashtag #IamPfD on Facebook, Twitter and LinkedIn.


Be sure to share the posts that you find engaging and inspiring with friends and family and don't forget to donate and take an #unselfie of you making a donation and share it with us and use the #IamPfD for a chance to win prizes from PfD.