Happy World NGO Day!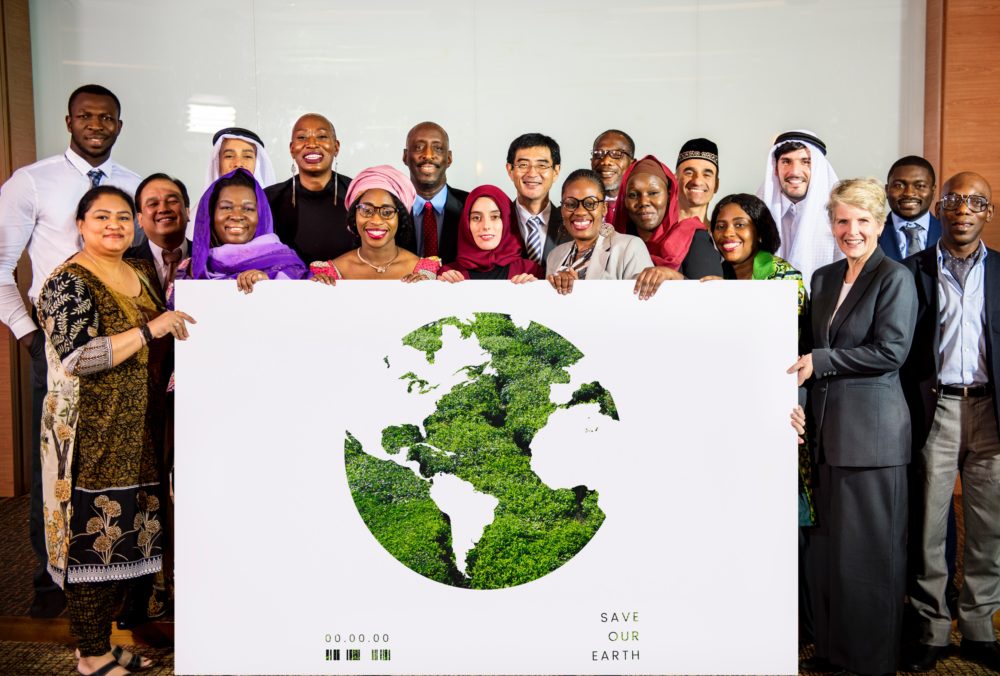 February 27th is World NGO Day! At PfD, we recognize the value of NGOs in promoting equity, peace, and alleviating the challenges faced by underserved communities. Today, we think that it is important for those who can to extend their support to NGOs and join them in making a difference in our world.
Non-governmental organizations play a critical role in the international community; helping the poor to improve their livelihoods and working alongside marginalized communities to address various problems. As a non-profit NGO, PfD strives to strongly impact the communities with which we work. Our work in countries such as Nigeria, Benin, and CambodiaBaixakis has benefited many individuals, families, and entire communities. Over the years, we have diligently implemented projects that have promoted agricultural development, strengthened health systems, and economic betterment.
In Cambodia, our work to prevent and control the spread of malaria has reduced morbidity and mortality rates in remote communities. So far, nearly 9,000 people at risk for contracting malaria have been educated about malaria risk, prevention, diagnosis, and treatment. Additionally, they were advised to use bed nets in order to prevent mosquito bites that result in the spread of malaria. By the end of 2020, we aim to identify the main determinants of malaria transmission so that we can reduce the incidence of malaria to less than one infection per 1000 at risk Cambodians.
In Nigeria, PfD improved and expanded access to safe drinking water for over 56,000 residents of 58 rural communities. These communities were also provided sanitation facilities such as hand washing stations and latrines. Another ongoing project in Nigeria is a micro-finance project through which we give out loans to improve the livelihoods the underprivileged, and provide scholarships for adolescent girls.
Lastly, in Benin, our ongoing PINEX project is helping pineapple farmers improve their income and create job opportunities within their communities. So far 3,800 farmers have received training on processing and exporting high quality pineapple to European markets. Additionally, PfD is working with local partners to develop training modules on farm management in order to continue training more local farmers.
Today, we want to express our admiration for the world's network of NGOs and their staff who work tirelessly to advance the many causes that they care about. We also want to urge you to show your support today by donating to PfD so that we can continue with the important work that we do.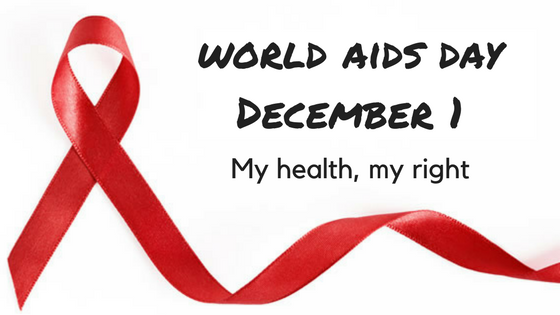 Today is World AIDS day and this year's UN theme is "My health, my right". This theme focuses on the right to health and access to health care. From the UN's World AIDS day website, "Everyone, regardless of who they are or where they live, has a right to health, which is also dependent on adequate sanitation and housing, nutritious food, healthy working conditions and access to justice." World AIDS day dates back to 1999 with the purpose of raising awareness, commemorating those who have passed on, and celebrating victories.
According to a new report from UNAIDS, access to HIV treatment has been greatly expanded. Only 685,000 people living with HIV had access to antiretroviral treatment in 2000. By June 2017 that number had risen to 20.9 million people. In 2000 there were approximately 40 million people with HIV/AIDS worldwide, that number dropped to 36.7 million by the end of 2016.
From 2008 to 2013 PfD implemented the Counseling, Care and Antiretroviral Mentoring Project (CAMP) in Nigeria, a program within  the United States President's Emergency Plan for AIDS Relief (PEPFAR). Nigeria has the second highest population of people living with HIV/AIDS in Africa. The primary goal of CAMP was to provide a comprehensive package of care for people living with HIV/AIDS with a focus on care for orphans and vulnerable children, the prevention of mother-to-child transmission, HIV counseling and testing, and antiretorviral treatment.
CAMP was implemented in four states in Nigeria: Akwa Ibom, Bauchi, Benue, and Delta. Some of the activities that PfD implemented in partnership with local entities were increased HIV testing, increased number of laboratories for testing, and recruitment of infected into treatment programs. Two of PfD's most important contributions were building the capacity of local institutions to carry out prevention and treatment programs and raising the awareness of effected populations of their prevention and treatment options.
What can you do to help?
There are a number of ways to support the increase in access to treatment and the fight against the spread of HIV/AIDS. You could write letters in support of the PEPFAR program to your representatives. You can share news about HIV/AIDS (like this blog post!) with your social network to raise awareness. You could get active with a local HIV/AIDS treatment and prevention organization.
Sources:
UN page for World AIDS Day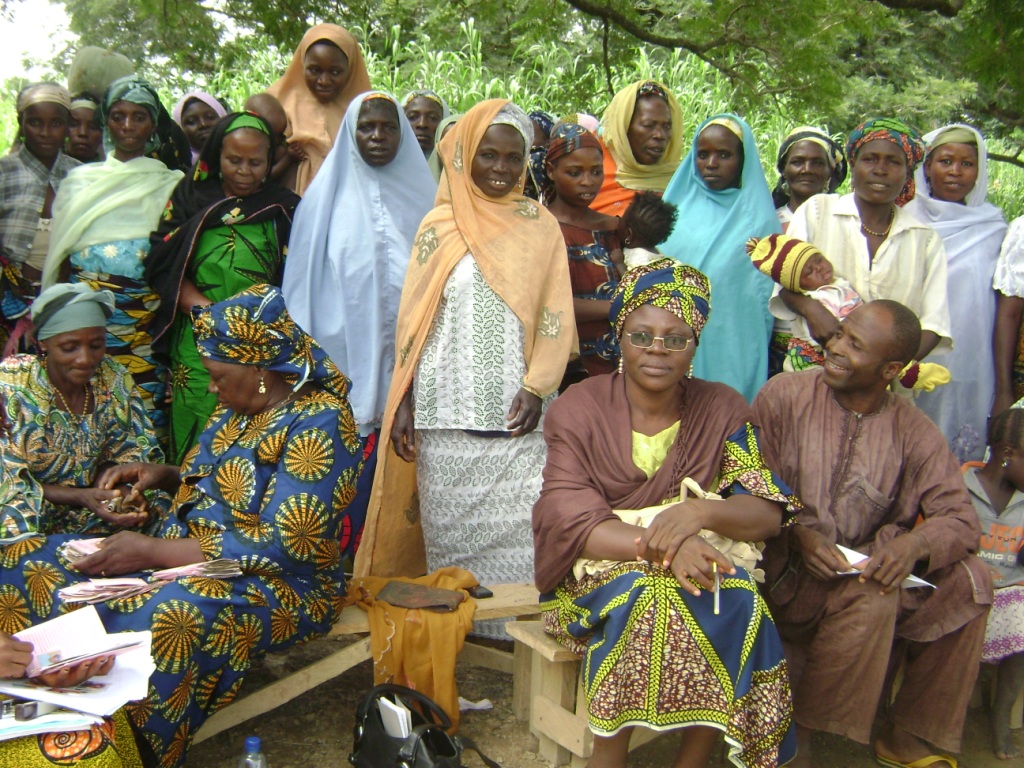 The increasing proliferation of cellphones in Africa brings an opportunity to leap-frog off technological development to innovative mobile interventions.  Our case study takes place in Nigeria, with a cellphone proliferation rate of 89%.  MHealth is an innovative approach towards the integration of technology and health interventions.  However, mHealth is limited for those without cell phone access; generally the most vulnerable like women in rural communities or the illiterate (40.4% of the population over the age of 15 cannot read and write in Nigeria[1]).  Therefore, Partners for Development and Dr. Valerie L. Flax, with her team of researchers from the University of North Carolina, provided groups of women with cellphones to research their effectiveness in disseminating and encouraging vulnerable populations to adhere to recommended health practices.
The researchers targeted women-microcredit clients.  These women had received small loans and were already integrated into a group dynamic with other microcredit clients where peer support and accountability was highly valued for microfinance program success. PfD's intervention utilized the pre-existing small groups of women-microcredit clients for the purpose of our health promotion program; by linking social networks together  with health information via text and voice messaging we are able to encourage communication and behavior change.   The research found that integrating group counseling and cell phone messaging increased the likelihood of women to adhere to breastfeeding recommendations.
Dr. Flax performed a second round of research to analyze the feasibility and acceptability of group cellphones used to promote optimal breastfeeding practices for women's microcredit groups within Nigeria.  During this research, in each microcredit group, one woman was provided a low-cost cell-phone that received text/voice messages weekly on breastfeeding information.  The woman responsible for the cell phone was asked to disseminate the information to her group within a week
Key findings from the target group (195 microcredit clients whose babies were born during intervention) include:
68% of the time, breastfeeding messages were usually shared in the small groups rather than individually
44% of groups met at least once a week to discuss the breastfeeding messages
59% of the small groups performed songs and dramas about the breastfeeding messages every week
58% of women trusted the messages and were motivated to try recommended practices
64% said the group phone worked well or very well
35% felt they had the support to carry out the breastfeeding recommendations
With regards to the feasibility and acceptability of providing a single cell phone to a group, focus group discussions showed unanimous neutral or positive feelings towards the single cell phone holder. Reports also show the information was shared promptly.  Moreover, women continued to share what they learned about breastfeeding to their family and friends.  In congruence with prior research, women in the target group who met at least once a week were more likely to exclusive breastfeed in comparison to women who never met with their group.  As we can see, utilizing mobile health promotion in a group setting is a feasible, acceptable and worthwhile approach.
In conclusion, despite Nigeria's high cellphone penetration rate, women tend to have less access to cellphones and thereby mobile health promotion technology. Therefore, this tactic of targeting women who already have group dynamics formed within their microcredit program was effective in promoting optimal breastfeeding practices through the use of a group cell phone.  This research is groundbreaking in exemplifying the feasibility of integrating mobile health technology into groups of the most vulnerable peoples.  
At PfD, we are dedicated to delivering local solutions with sustainable outcomes.  As seen in this exemplified program, women and children are at the forefront of our programming.   Learn more about PfD's work promoting lifesaving and cost-effective recommended maternal health practices in our blog, https://pfd.org/building-on-the-microcredit-platform-for-better-child-health/. And read more about our work in Nigeria with maternal health here https://pfd.org/the-question-of-quality-comprehensive-respectful-and-rights-based-maternal-health/
Flax V.L., Negerie M., Ibrahim A.U., Leatherman S., Daza E.J. & Bentley M.E. (2014) Integrating group counseling, cell phone messaging, and participant-generated songs and dramas into a microcredit program increases Nigerian women's adherence to international breastfeeding recommendations. The Journal of Nutrition 144, 1120-1124
[1] https://www.cia.gov/library/publications/the-world-factbook/fields/2103.html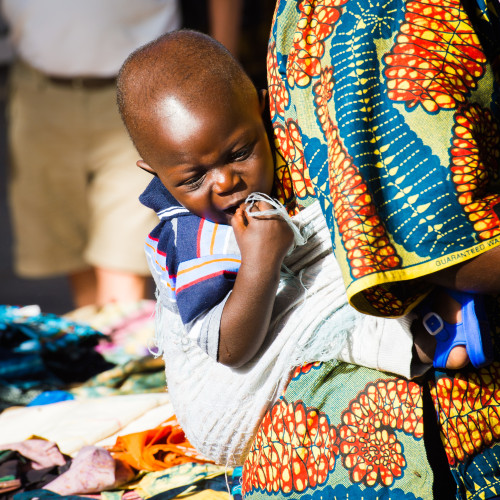 The Question of Quality: Comprehensive, Respectful, and Rights-Based Maternal Health
Imagine that you're a young, pregnant woman. Imagine that you have to walk five miles to even get to the doctor. You arrive at the clinic, only to sit in a small, hot, overcrowded waiting room for four or more hours. When you finally do get to see a nurse, she mocks your accent, or your clothes. She scolds you for not coming in sooner, and makes you feel ashamed. Your understanding was that it was a free exam, but then you are asked to go to the pharmacy to buy gloves for the nurse. The nurse pricks your finger and says she's testing you for a disease. You think you've heard of this disease, and you heard it kills people. You're scared of it, but she doesn't say more – doesn't say if she thinks you might have it or if it will hurt your baby. You're given a confusing mix of pills that are bitter tasting, and told that the clinic is out of some. The nurse says you should come back next week to get these, and that you should come back for another exam in 2 months.
Would you return to the health facility?
For many women in the developing world, this example closely resembles their experience. Each year, over 300,000 women die in pregnancy and childbirth, 99 percent of them in the developing world. For every woman who dies of pregnancy-related complications, 20 to 30 more suffer from related on-going conditions which may permanently affect their normal functioning –additional 6 to 9 million women per year. Maternal health advocates, researchers, and providers are committed to ending human rights abuses and promoting skilled and dignified care. Together, we can make comprehensive, respectful, and rights-based maternal health care available to all.
Maternal mortality and morbidity are the tragic result of a myriad of compounding factors. 75% of maternal deaths are caused by severe bleeding, infections, high blood pressure during pregnancy, complications from delivery, and unsafe abortion. Other deaths are often caused by or associated with other diseases such as malaria or AIDS. Delivering at a medical facility with a skilled health care worker present is critical should these complications arise, but often they can be avoided altogether if a woman attends antenatal care visits. However, only 40% of women in low-income countries complete the recommended number of antenatal care visits.
As the example above illustrates, accessing care for some women can not only be difficult, it can be intimidating, humiliating, and scary. Unsurprisingly, receiving poor care makes women less likely seek health care out in the future. This is why it's crucial to not only provide access (by making healthcare close and affordable), to educate women, their families, and their communities about the importance of maternal health care, but also to work with health clinics and health workers to ensure quality of care – the respectful, comprehensive, and competent care that every human deserves.
At PfD, we deliver integrated programs that address the nuanced reality on the ground. In Nigeria, we not only provide education to women, their families, and communities and engage with key community leaders to change behavior. We also work with health care providers to ensure that they have the knowledge and resources to provide quality care. PfD worked to deliver improved maternal, newborn, and child health services through the training and mentoring of health care personnel, including nurses and midwives, community health extension workers, and community based healthcare volunteers. PfD trained nurses and midwives on quality of care and trained health care workers on Balanced Counseling Strategy which improves client-provider interactions and client satisfaction. The results of this project speak for themselves – In the first year of the project, 15,562 women attended at least one session of antenatal care during pregnancy – by the end of the project over 44,000 did. This represents an increase of over 280%.
Through the Scale-up of Prevention of Mother-to-Child Transmission and Pediatric HIV/AIDS services in Delta State, Nigeria, PfD built the capacity of health facilities, training health workers to provide quality HIV testing and counseling, integrating Prevention of Mother-to-Child Transmission and HIV care into antenatal care services, and upgrading and equipping a laboratory to service as a comprehensive treatment hub. PfD trained health care workers and pregnant women received HIV testing and counseling. PfD also facilitated testing of pregnant women for HIV.
PfD is committed to the idea that no woman should be in danger because she gives birth, which is why we're joining the global community in calling on the UN Secretary General to recognize April 11th as the International Day for Maternal Health and Rights. Together with the UN community we can make comprehensive, respectful, and rights-based maternal health care available to all. To sign the petition,click here. Follow the discussion at #IntlMHDay and through PfD's social media updates. To learn more about our work to promote maternal health and healthy communities, click here.
April 6th, 2016, by Katie Baczewski, PfD Program Officer 
I first learned about PfD when PfD conducted malaria event and malaria education activity in my village using mobile video show. PfD also conducted many other community programs and training such as WASH, nutrition, child survival, agriculture, and chicken raising in my community. In 2013, PfD selected and trained me as Mobile Malaria Worker where I gained the knowledge and skills to provide malaria health education, diagnosis and treatment to my community members.
I am so proud to do this volunteer work.
I have gained a lot of recognition and respect from the community members, my family, health center staff and the local authorities. I was so impressed with the malaria education activity; it informed and educated me and the community members on how to protect ourselves from malaria and where we can seek treatment when we are infected.  Because I live in a malaria endemic village with lack of clean water, I am particularly passionate about malaria and WASH program of PfD's work.
Our work saved our lives.
I think others should join the PfD family because PfD is the oldest NGO in Kratie Province in Cambodia  and is implementing community development work to improve the quality and save lives of community members, particularly the vulnerable ones.
---
Throughout all of December we will be sharing stories from our staff, board, partners, and others from around the globe. We can't wait to share all of the hopeful, engaging, and positive stories from our work. We will be using the hashtag #IamPfD on Facebook, Twitter and LinkedIn.


Be sure to share the posts that you find engaging and inspiring with friends and family and don't forget to donate and take an #unselfie of you making a donation and share it with us and use the #IamPfD for a chance to win prizes from PfD.
Ms. Nub Chin and her family currently live in the malaria endemic forest village of Chhour Krang in Thmey commune, Snoul district, Kratie Province. With her family she lives in a village impacted by deforestation and climate change. Many of her fellow villagers are smallholder farmers who work on their farms daily in order to make a living. Malaria significantly impacts their work-life when it goes untreated.
Although malaria is easy to treat, it is a problem for many, like the Chin family, who do not have access to health center or health practitioners. Like many in her village, Ms. Nub Chin has personally experienced dealt with malaria. Ms. Nub Chin and her daughter frequently got malaria in part because they didn't understand the causes of it nor did they know how to prevent it. They believed that a spirit caused malaria and sought treatment from a traditional healer (Kru Khmer) leaving their condition un-treated.
When they got sick with malaria, Ms. Nub Chin and her family were left with two options: 1. Spend a lot of money on transportation to reach the public health center dozens of kilometers away or 2. Seek treatment from the private health provider which is closer, but more expensive.
---
Ms. Nub Chin was motivated to change this!
After attending the malaria health education training provided by PfD, Ms. Nub Chin learned about the cause of malaria infection and treatment options. After the training, she expressed interest in volunteering to help her village. With training and support from PfD, Ms. Nub Chin became a Village Malaria Worker. As a Village Malaria Worker, Ms. Nub Chin has not only helped protect her family from malaria infections, but she has helped all the villagers, particularly the vulnerable ones, from malaria infections. In addition, she is able to save the money that she would have spent previously on malaria treatment.
Ms. Nub Chin is not only a trained Village Malaria Worker who provides malaria education, diagnosis and treatment in her village, but she has also offered to take her motorcycle to other nearby villages to provide education, diagnosis and treatment to other key affected population such as forest workers, seasonal migrant workers and smallholder farmers.
In the simplest of terms, Ms. Nub Chin is saving lives.
Her motivation and dedication have helped prevent and treat hundreds of malaria cases. Because of women like Ms. Nub Chin, families in her village and surrounding villages are able to continue farming and save the money that would have otherwise been spent on malaria treatment to help feed their families and educate their children. Per month, Ms. Nub Chin provides health education to about 20 villagers on average, conducts around five blood tests among malaria suspected cases to screen for malaria, and provides treatment to all confirmed malaria cases.
Only with the leadership and dedication of local volunteers will we be able to tackle some of the biggest health challenges facing our world today. PfD strongly believes that Ms. Nub Chin is an example of the dozens of other local volunteers in Cambodia and around the world.
---
Throughout all of December we will be sharing stories from our staff, board, partners, and others from around the globe. We can't wait to share all of the hopeful, engaging, and positive stories from our work. We will be using the hashtag #IamPfD on Facebook, Twitter and LinkedIn.


Be sure to share the posts that you find engaging and inspiring with friends and family and don't forget to donate and take an #unselfie of you making a donation and share it with us and use the #IamPfD for a chance to win prizes from PfD.
Greetings from Geneva,
My journey with Partners for Development (PfD) has allowed me to see the organization from the inside out; therefore, I wanted to reach out to you and share my story. I have been working in the relief and development field for over 25 years and had the privilege of working with PfD from 1994 to 2002. I served at their headquarters and in two countries (Somalia and Cambodia) and several years ago I was elected to the Board of Trustees. Though my role has changed, my dedication and resolve for PfD has not. I encourage you to get to know the organization better and I have no doubt that you will come to love and support the organization in the same ways that I have.
My friends and colleagues often ask why I am so gung-ho about PfD. PfD's tendency to work "off the tarmac" in oftentimes remote and unforgotten parts of the world sets them apart. When I served as PfD's Country Director in Cambodia, our community health and development activities focused on the distant, difficult to access provinces in the Northeast. Nearly all our staff and resources were dedicated to serving these provinces and PfD teams were primarily comprised of people from these provinces. Many of the communities in which PfD worked were accessible only by long, arduous motorbike trips. Fun fact: PfD was the first major distributor of mosquito nets in the region.
PfD's flat hierarchy and the small but dedicated headquarters staff make them nimble and extremely responsive to the field teams and the communities in which they work. Did you know that PfD's Silver Spring office operates with a team of 6? I like the fact that a technical support officer in Nigeria can send an email to PfD's Executive Director and expect a timely response from him. There is little to no bureaucracy and that is how I know my donation has the greatest impact.
I am proud to be formally affiliated with PfD and urge you to learn more about how YOU can support us!
Thank you,
Michael Chommie
Geneva

---
Throughout all of December we will be sharing stories from our staff, board, partners, and others from around the globe. We can't wait to share all of the hopeful, engaging, and positive stories from our work. We will be using the hashtag #IamPfD on Facebook, Twitter and LinkedIn.


Be sure to share the posts that you find engaging and inspiring with friends and family and don't forget to donate and take an #unselfie of you making a donation and share it with us and use the #IamPfD for a chance to win prizes from PfD.
By: Nancy P. Harris, Partners for Development Board Chair
Recently, we shared a post about how the GREEN project is tackling malnutrition in Benin, working towards healthier families and healthier communities. Now, PfD Board Chair Nancy P. Harris shares her first-hand experience from a recent visit to Benin of what implementation looks (and tastes!) like on the ground:
On October 1st, I visited with the Partners for Development (PfD) team in Cotonou, Benin. It was a delight to finally meet the dedicated GREEN project team and visit the field to meet with community members who are making a difference in the fight against malnutrition in Benin.

The morning began with the roundtable discussion, organized by PfD, which brought together a number of NGOs working on nutrition issues in the country, to discuss their activities and how we might collaborate with each other in the field. PfD's nutrition and hygiene coordinator, Irvine Minaflinou gave a description of the GREEN project's promotion of proper preparation and consumption of vegetables and fruit to combat the low consumption in Benin and corresponding high rates of long-term health problems. The roundtable facilitated valuable networking and brainstorming on low-cost ways to collaborate. I am hopeful this effort will lead to ongoing collaborative action.
After the roundtable, I met with PfD staff for a delightful lunch of local dishes, many of which reminded me of those I enjoyed during my time in Nigeria. Then it was off to the village of Togoudo Agonkanmey, on the outskirts of Cotonou. Here we met the Allowanou (roughly translated as "we work hard") vegetable producer's group on their farm. I could tell this farmers' group was a longtime participant in the GREEN project, as they had the best looking fields of vegetables I had ever seen, particularly the lettuce! The farmers told me that this success was made possible through the GREEN project technical trainings and micro credit loans. And, of course, success came through their hard work.
After greeting us with a welcome song, the Allowanou Group – comprised of 15 women and 6 men – gave a demonstration of culinary techniques they learned through the GREEN project to ensure good hygiene and preserve the vegetables' nutrients. They prepared what was, on the surface, fairly standard local fare: a corn meal porridge called pate and a mix of local greens, onions, and fish called 'sauce legume'. Traditional cooking techniques destroy or leech away many nutrients in what would otherwise be a nutritious meal. Traditionally, the sauce is cooked too long, and the vegetable cooking water (rich in vitamins and minerals) is thrown out. The GREEN project staff taught simple ways to avoid nutrient loss, and dramatically increase the meal's nutritional benefits. Cooking times are reduced, the cooking water is used for the sauce and the pate, and the rest is simply consumed with lime juice. In addition, the Allowanou Group is now adding moringa leaves to their sauces. Moringa trees grow everywhere in Benin and its leaves are high in protein, vitamins and minerals. PfD Benin is cooperating with the Hunger Project to promote the use of moringa as a cost-effective way of combating malnutrition. The demonstration, enlivened by local songs and dancing, was followed by a taste of the meal and – even after our large lunch – the food was a tasty treat (in addition to being very nutritious)!
All too soon, we said goodbye to our hosts at Allowanou, and my visit with PfD Benin came to an end. I came away with a feeling that communities are gaining greater understanding of the issues affecting nutrition in Benin, and that organizations can work together to meet these challenges. I continue to be impressed by the good work that PfD does in Benin and elsewhere. I look forward to hearing more about PfD's nutrition activities and encourage you to do the same by signing up to receive the newsletter.
In Benin as many as 45% of children under five suffer from chronic malnutrition. This causes "stunting," a condition and their weakened systems leave them more susceptible to other health problems, and worldwide, malnutrition is seen as a major contributing factor in half of child deaths.
Malnutrition is an immediate and serious health problem in Benin.

To combat this persistent health menace, Partners for Development (PfD) in Benin expanded the scope of activities to include practical nutrition education. This new area of intervention complements the GREEN Project, which focuses on vegetable production in southern Benin. To overcome this, both access to nutritious foods and health education are required.
Most Beninese children are fed pate, a corn-meal paste unaccompanied by fruits or vegetables. Pate alone is believed to be a source of strength. In response, PfD developed training materials on the importance of vegetables and fruit for both children and adults and hold community-based education sessions with vegetable farmers and their families.
PfD uses a variety of tactics to combat these threats to food security. Sanitation and hygiene trainings are conducted alongside those in nutrition. Culinary demonstrations show cooks how to preserve nutrients of their preferred dishes. Through the GREEN Project, PfD has developed and trained farmers and market sellers on techniques of vegetable preservation, such as drying and canning. While fresh fruits and vegetables are the most nutritious, proper preservation retains some nutritional value.

In addition to hands-on trainings at the village level, PfD has partnered with local radio stations to broadcast short public service announcements and longer educational programs on the importance of proper nutrition and hygiene. They also work in collaboration with GREEN's mobile messaging system to send mass SMS messages on nutrition and hygiene to the thousands of farmers registered on it. This combination of mass media with grassroots education is at the heart of PfD's effort to help end malnutrition in Benin.
PfD is committed to improving the health of children and families in Benin.
Nigeria is the seventh most populated country in the world, and nearly 50% of the population lives below the poverty line. As a result of Nigeria's weak health system and high prevalence of poverty, the country suffers from extremely high mortality and morbidity rates among vulnerable people, especially children under-five years of age and women of child-bearing age. People living in the northern states of the country generally suffer from poorer health and health services.
In response, Partners for Development (PfD) began working in Bauchi and Sokoto states to strengthen the relationship between community institutions and healthcare delivery systems and improve overall primary health care services and management provided by local and state governments.
To achieve this, PfD trained and mentored health care personnel who were responsible for delivering family planning and reproductive, maternal, newborn and child health services, including nurses, midwives and community health workers and volunteers. PfD also established committees within each ward and each LGA, building the capacity of each to promote health seeking behaviors within their communities.
PfD developed and integrated health counseling services, education about best health practices, and the   identification  of community health workers in order to mobilize communities and perpetuate the success of established activities. In  particular, PfD's work with community health volunteers in disseminating health messages and providing referrals to  health facilities significantly contributed to the overall success of the project.
Ultimately, PfD's community-based approach to development once again resulted in the successful improvement of health  services in the target areas of Bauchi State. PfD's focus on capacity building and sustainable programming allowed for  significant achievements in the quality and accessibility of healthcare in the LGAs.
This work was completed by Partners for Development (PfD) under the JSI-led and USAID funded Targeted States High  Impact Project (TSHIP) in Nigeria's Bauchi and Sokoto states.  Under TSHIP, PfD won a sub-grant to support initiatives in  five Local Government Areas (LGAs) in Bauchi that focused on institutional capacity building, delivery of health services,  and community participation in and promotion of health-seeking behaviors. Read more: The Role and Impact of Partners for Development (PFD) in the Targeted States High Impact Project (TSHIP).