Meet Dami Odetola, PfD Board Member
As humans, we are constantly making decisions in pursuit of fulfillment. For me, fulfillment means finding a way to serve and give back in a meaningful way, not just mere handouts. Partners for Development (PfD) is enabling me to achieve that. I am very lucky to be able to serve with an organization that is in alignment with my values and principles. My employer, the National Cooperative Bank (NCB), a mission-driven organization, also supports PfD. Lanre Ayedun, an amazing friend, past PfD employee, and current PfD Board member, introduced me to PfD and all the good work that PfD does. And I am so glad that she did.
It's impossible to pinpoint just one aspect of what PfD does as most impressive. How do you choose between nutrition training or capacity building or training and micro-credit or women's empowerment or scholarships? That said, the common thread that ties all of PfD's programs together is the inclusion of local partners in all aspects of their work. That, combined with the dedication and drive of staff, is what sets PfD apart from the others. It's why I support PfD and why I think you should too.
PfD's commitment to development through training, capacity building, and overall empowerment is both sustainable and effective. I am passionate about the fact that PfD does not give fish but teaches people how to fish and then provides the resources needed to fish. PfD gives micro-credit to individuals through local partners thereby creating several levels of empowerment. For example, PfD and it's partners are empowering women entrepreneurs: an investment that benefits families, communities, and future generations.
Should you become a PfD supporter? From my perspective, supporting PfD is the right choice for anyone that wants to make a difference in the world. Become a partner for development – take the step and contribute today. All of our donations combined  will make a difference – it'll help send a girl to school, provide clean water for a community, and prevent malaria in a village.
Put your money where your heart is. #IamPfD, are you?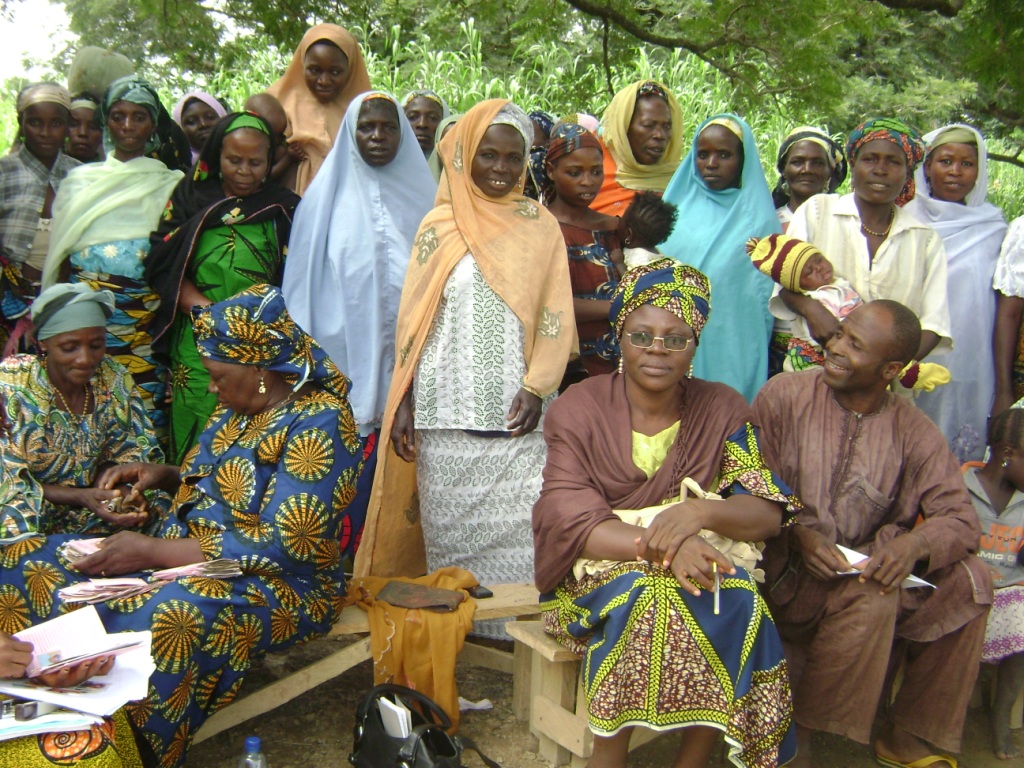 The increasing proliferation of cellphones in Africa brings an opportunity to leap-frog off technological development to innovative mobile interventions.  Our case study takes place in Nigeria, with a cellphone proliferation rate of 89%.  MHealth is an innovative approach towards the integration of technology and health interventions.  However, mHealth is limited for those without cell phone access; generally the most vulnerable like women in rural communities or the illiterate (40.4% of the population over the age of 15 cannot read and write in Nigeria[1]).  Therefore, Partners for Development and Dr. Valerie L. Flax, with her team of researchers from the University of North Carolina, provided groups of women with cellphones to research their effectiveness in disseminating and encouraging vulnerable populations to adhere to recommended health practices.
The researchers targeted women-microcredit clients.  These women had received small loans and were already integrated into a group dynamic with other microcredit clients where peer support and accountability was highly valued for microfinance program success. PfD's intervention utilized the pre-existing small groups of women-microcredit clients for the purpose of our health promotion program; by linking social networks together  with health information via text and voice messaging we are able to encourage communication and behavior change.   The research found that integrating group counseling and cell phone messaging increased the likelihood of women to adhere to breastfeeding recommendations.
Dr. Flax performed a second round of research to analyze the feasibility and acceptability of group cellphones used to promote optimal breastfeeding practices for women's microcredit groups within Nigeria.  During this research, in each microcredit group, one woman was provided a low-cost cell-phone that received text/voice messages weekly on breastfeeding information.  The woman responsible for the cell phone was asked to disseminate the information to her group within a week
Key findings from the target group (195 microcredit clients whose babies were born during intervention) include:
68% of the time, breastfeeding messages were usually shared in the small groups rather than individually
44% of groups met at least once a week to discuss the breastfeeding messages
59% of the small groups performed songs and dramas about the breastfeeding messages every week
58% of women trusted the messages and were motivated to try recommended practices
64% said the group phone worked well or very well
35% felt they had the support to carry out the breastfeeding recommendations
With regards to the feasibility and acceptability of providing a single cell phone to a group, focus group discussions showed unanimous neutral or positive feelings towards the single cell phone holder. Reports also show the information was shared promptly.  Moreover, women continued to share what they learned about breastfeeding to their family and friends.  In congruence with prior research, women in the target group who met at least once a week were more likely to exclusive breastfeed in comparison to women who never met with their group.  As we can see, utilizing mobile health promotion in a group setting is a feasible, acceptable and worthwhile approach.
In conclusion, despite Nigeria's high cellphone penetration rate, women tend to have less access to cellphones and thereby mobile health promotion technology. Therefore, this tactic of targeting women who already have group dynamics formed within their microcredit program was effective in promoting optimal breastfeeding practices through the use of a group cell phone.  This research is groundbreaking in exemplifying the feasibility of integrating mobile health technology into groups of the most vulnerable peoples.  
At PfD, we are dedicated to delivering local solutions with sustainable outcomes.  As seen in this exemplified program, women and children are at the forefront of our programming.   Learn more about PfD's work promoting lifesaving and cost-effective recommended maternal health practices in our blog, https://pfd.org/building-on-the-microcredit-platform-for-better-child-health/. And read more about our work in Nigeria with maternal health here https://pfd.org/the-question-of-quality-comprehensive-respectful-and-rights-based-maternal-health/
Flax V.L., Negerie M., Ibrahim A.U., Leatherman S., Daza E.J. & Bentley M.E. (2014) Integrating group counseling, cell phone messaging, and participant-generated songs and dramas into a microcredit program increases Nigerian women's adherence to international breastfeeding recommendations. The Journal of Nutrition 144, 1120-1124
[1] https://www.cia.gov/library/publications/the-world-factbook/fields/2103.html
Agriculture accounts for 70% of Benin's employment and 35% of its GDP, making agricultural production an area of critical development. Improving current irrigation methods can significantly increase production and processing for local farmers by enabling them to produce even during the two dry seasons, because it gives farmers the ability to artificially provide water for their land without relying on rainfall. The common irrigation methods used by farmers in Benin, especially during the two dry seasons (from November to February and during August and September), totaling six months, are gas-powered pumps and manual watering by hand. A manual irrigation system requires a large amount of labor and often results in crop wastage from improper watering. Gas powered irrigation pumps are very expensive to operate and emit a substantial amount of pollution into the air and soil. PfD hypothesized that farmers in Benin would greatly benefit from cost effective, solar based irrigation technologies that are environmentally friendly, both for the farmer and the soil.
For the GREEN Project in Benin, PfD tested solar-powered irrigation pumps to determine if they could be a cost-effective approach and nonpolluting method to improving vegetable production. Solar panels are installed in each solar irrigation pump to power the surface pump's internal electric motor. Once the motor is running, water is pumped from the pond directly onto the fields through hoses or sprinklers, or pumped into storage tanks to be used for later. The advantages of a water solar irrigation pump include:
No fuel cost
Non-polluting
Low maintenance cost
Produces water when vegetables need it most
Highly reliable and durable
Easy to operate
Easy water storage
For the GREEN Project in Benin, PfD tested solar-powered irrigation pumps to determine if they could be a cost-effective approach and nonpolluting method to improving vegetable production. The two types of solar-powered irrigation pumps tested for the pilot were GRUNDFOS and LORENTZ PS 150. Both models have been used to power irrigation systems in northern states of Benin, but neither had ever been tried in the southern region of the country, where PfD operates. PfD brought 450 farmers to six different test sites throughout the southern regions to participate in the pilot.
Results from the test exhibited that both the GRUNDFOS pump and the LORENTZ PS 150 pump can be used effectively in southern Benin and would substantially reduce irrigation cost and pollution. Both pumps are also guaranteed for 25 years, which could potentially save farmers $63,000 or more during that time period. The German Cooperative Development Agency has also agreed to provide a reduction of up to 40% of the initial installation cost to convert to solar-powered agricultural equipment for all Beninese farmers for the next five years. Several GREEN farmers expressed interest in buying the solar system and in taking advantage of the reduced price.
Shortly after attending the test pilot, farmers installed a solar irrigation system in the Semi-Podji district. The group, which used a gas-powered pump before, notes that the new solar irrigation system covers around 2.5 acres of land and has saved them over $200 per month, which is a considerable amount of money for the group. Through the GREEN Project, PfD was able to effectively show how using innovative technologies like the solar-powered irrigation pump can be used to achieve sustainable development in communities. We hope that many other farmers will transition to a solar-powered irrigation pump system to achieve the same results.
Partners for Development is always seeking support from individuals and organizations in order to improve the quality of life in developing countries. Become a Partner for Development Today! With your contribution, other innovative technologies and key activities can be implemented to make a difference in the lives of those that need it most. To make a gift please click here!

As 2015 draws to a close I would like to thank most sincerely those many individuals and organizations that make the important work of Partners for Development (PfD) possible and with whom it has been my privilege to work over the years.
First and foremost to those community residents with whom we partner – while their material wealth is often modest their resilience and generosity of spirit inspire us.
To our other volunteers, including many interns – their intelligence and idealism are always truly refreshing.
To our volunteer Board of Trustees and our Advisory Board – they are tireless in their support of the PfD mission.
To our donors and implementation partners, both individual and institutional – their trust in PfD motivates us further.
To our staff for their long hours, dedication, and courage in times or locations of insecurity. By skillfully partnering with local communities and organizations, and with support from generous donors, our staff are able to create programs that lead to important change in a cost-efficient manner.
To the many consultants we work with and whose expertise improves our work considerably.
To our many business partners who often go above and beyond in supporting PfD as a not-for-profit organization.
All of you embody the mission and vision of PfD – and for that we are grateful. Thank you.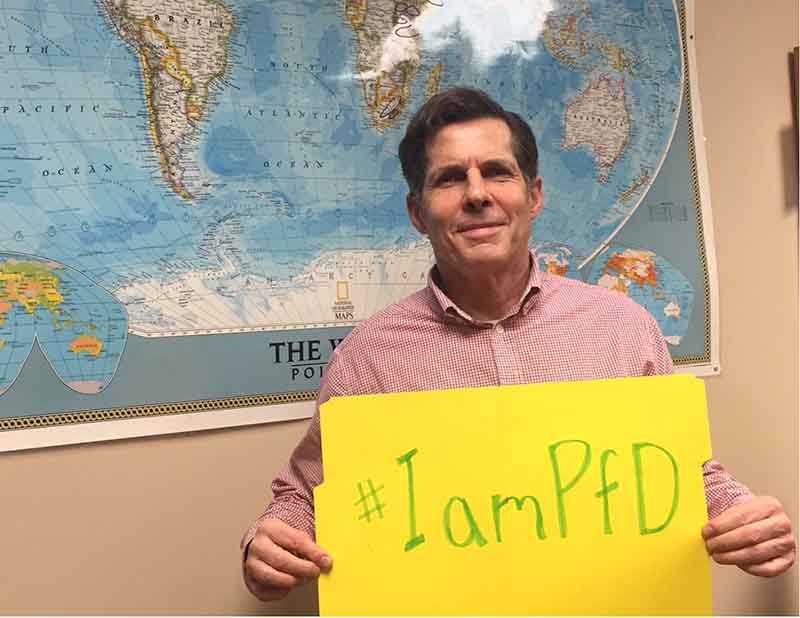 The new year will bring additional challenges for us but also opportunities. In 2016, amongst other goals, we will seek to:
Focus increasingly on changes in condition and behavior that communities themselves identify as priorities – thus, for example, generating more market opportunities and better prices for farmers and their production; markedly improving skills in small or micro enterprise design and management; increasing enrollment by girls in secondary school with the attendant benefits of such enrollment; and creating better health outcomes, such as a reduction in malaria cases.
Continue to improve management systems so that we operate as efficiently and transparently as possible.
Explore additional strategic opportunities with other organizations so as to increase impact and reduce any possible duplication.
Diversify our funding – that is, continue to partner significantly with the U.S. Government as a key donor, but also work with non-USG supporters.
Strengthen our communications further, from overhauling our website to using social media more frequently and reducing dependence on hard copies.
Thank you for your support in 2015 and best wishes throughout 2016. Please feel free to contact me at any time.
Jack Marrkand
Executive Director
Partners for Development
---
Throughout all of December we will be sharing stories from our staff, board, partners, and others from around the globe. We can't wait to share all of the hopeful, engaging, and positive stories from our work. We will be using the hashtag #IamPfD on Facebook, Twitter and LinkedIn.


Be sure to share the posts that you find engaging and inspiring with friends and family and don't forget to donate and take an #unselfie of you making a donation and share it with us and use the #IamPfD for a chance to win prizes from PfD.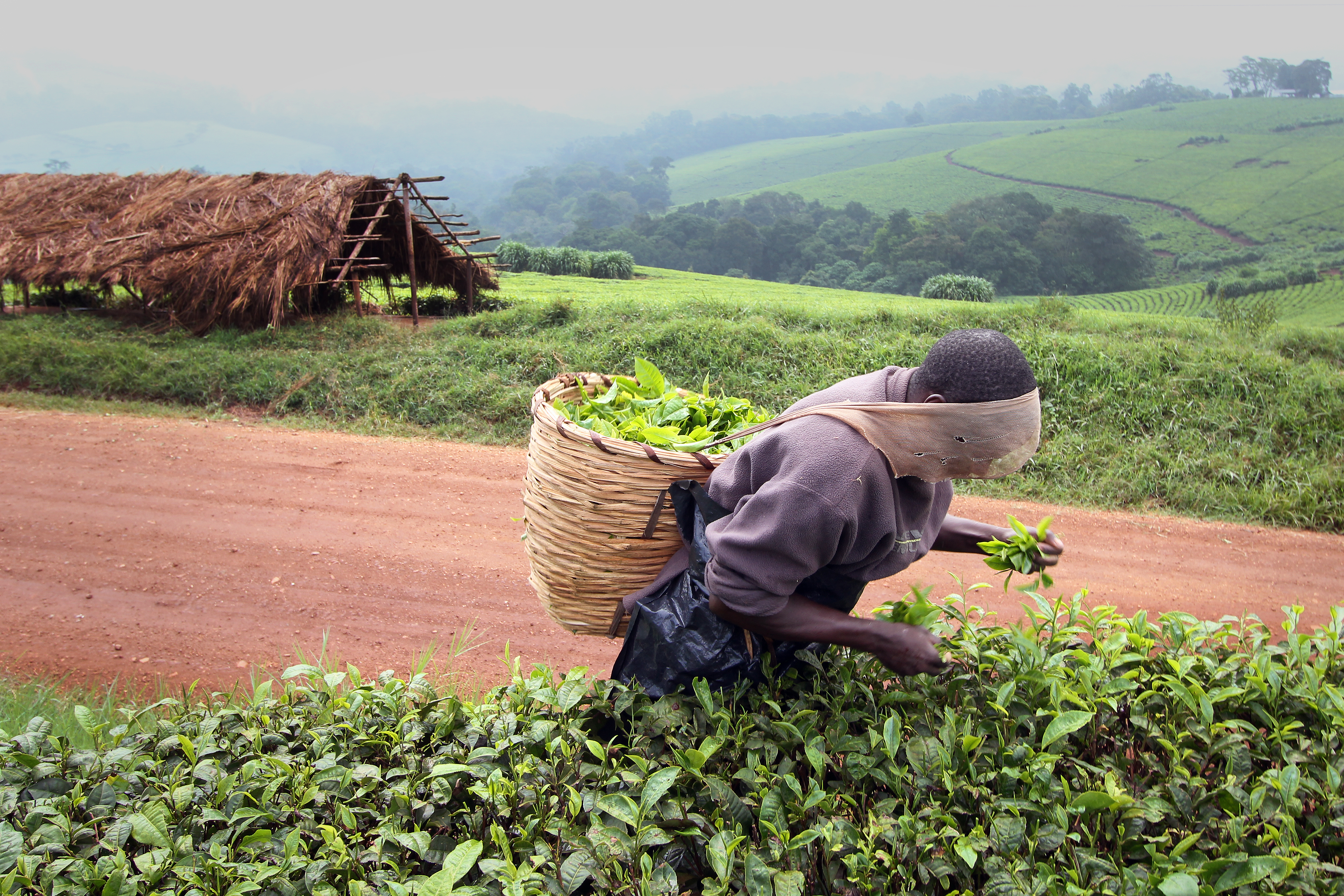 Mr. Cyprien Hindeme is a vegetable farmer in Southern Benin. He supported himself and his family by growing and selling vegetables and pineapples. Like many farmers in Benin, Cyprien was never formally trained in cultivation techniques or marketing.
Cyprien participated in PfD's GREEN project trainings, which taught him modern cultivation techniques to improve his vegetable crops and other important farming skills such as the proper use of chemical fertilizers and pesticides. Through the practical marketing workshops, he also learned how to become market orientated in his production and continues to use the weekly vegetable prices he receives through SMS messages on his cell phone to negotiate sales of his cabbages and other vegetables even before they reach the local markets. This not only ensures he gets the best prices for his produce, but it also cuts down transportation time and costs and reduces post-harvest losses.
Cyprien also saw an opportunity for his pineapple grove. After witnessing the success of the GREEN project techniques with his cabbage, Cyprien decided to use this knowledge and skills to improve his Sugar Loaf pineapple production.
He modified his use of fertilizers and insecticide to be in line with GREEN recommendations, resulting in larger, juicer pineapples. He also used his learned marketing skills to research the local and regional pineapple markets and diversify his clients. Now Cyprien delivers his higher quality pineapples to wholesalers in Togo and Burkina Faso, while still servicing his local market buyers. He also now supplies his top quality fruit to three prominent hotels in the Atlantique Department. Altogether, these sales generated 1,200,000 CFA ($2,400 USD) for Cyprien during harvest time.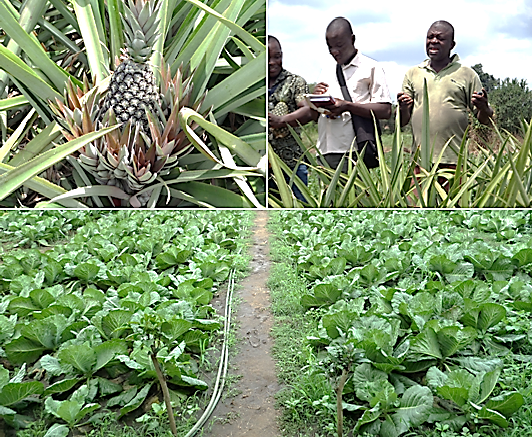 With this additional income, Cyprien sent one of his children to Benin's agricultural technical college, ensuring his future and the continued success of his family's farm. He also bought laptop computers for both of his children attending university, enabling them to develop marketable computer skills.
Cyprien is just getting started, saying, "now that GREEN helped me with my cabbages and pineapples, now I am ready to try other crops too."
Cyprien's drive to build a better life for himself, his family, and his community, allows him to proudly declare #IamPfD.
---
Throughout all of December we will be sharing stories from our staff, board, partners, and others from around the globe. We can't wait to share all of the hopeful, engaging, and positive stories from our work. We will be using the hashtag #IamPfD on Facebook, Twitter and LinkedIn.


Be sure to share the posts that you find engaging and inspiring with friends and family and don't forget to donate and take an #unselfie of you making a donation and share it with us and use the #IamPfD for a chance to win prizes from PfD.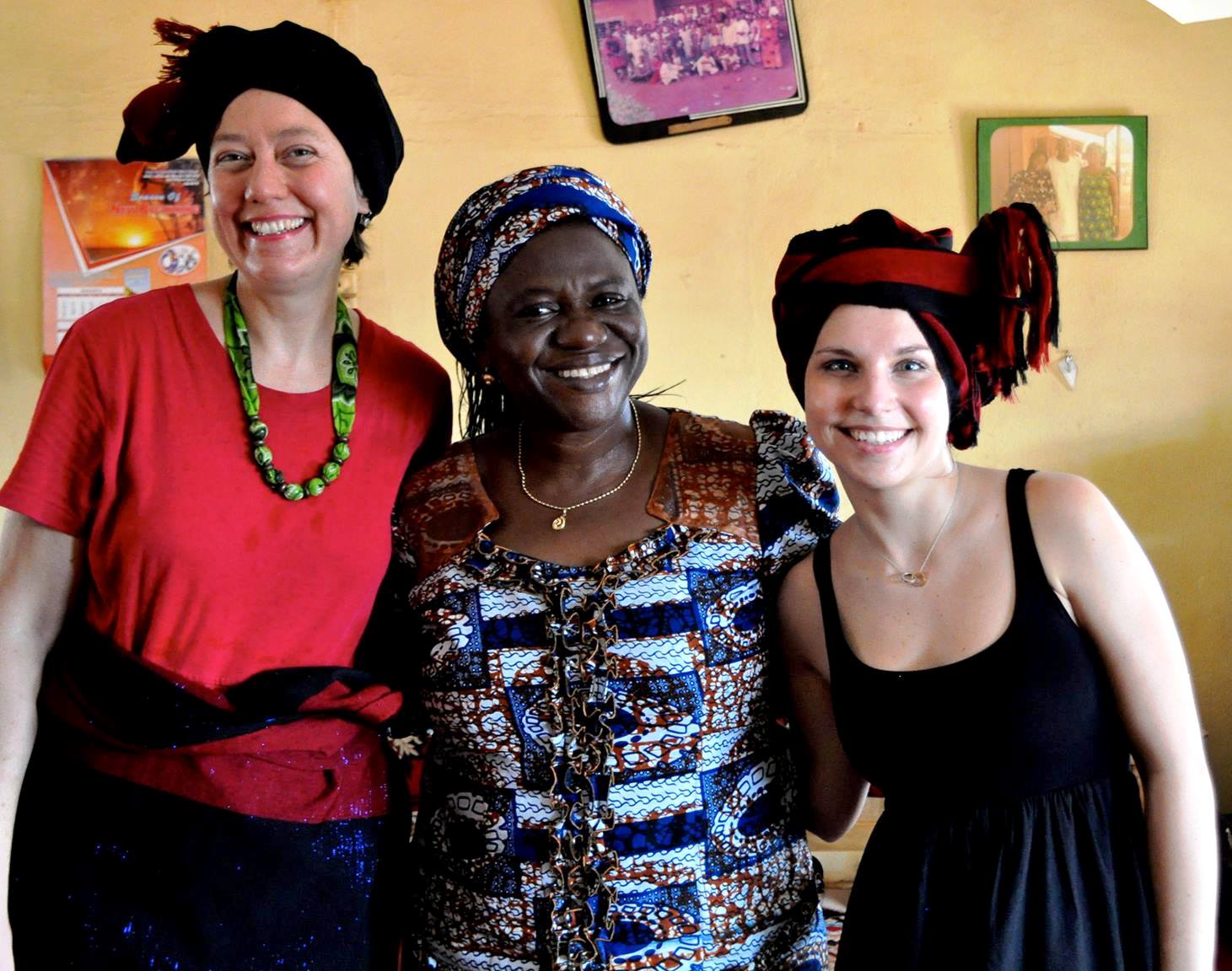 As a young Program Officer working in the Partners for Development (PfD) headquarters, I still remember the first time I met Anne Johnson, PfD's Nigeria Country Program Director at the time. Although she barely knew me, Anne had such warmth about her she instantly made me feel like we were old friends. Anne had the rare ability to make others feel comfortable in their own skin. Her overflowing positive energy was infectious. Anne was able to bring out the best in you.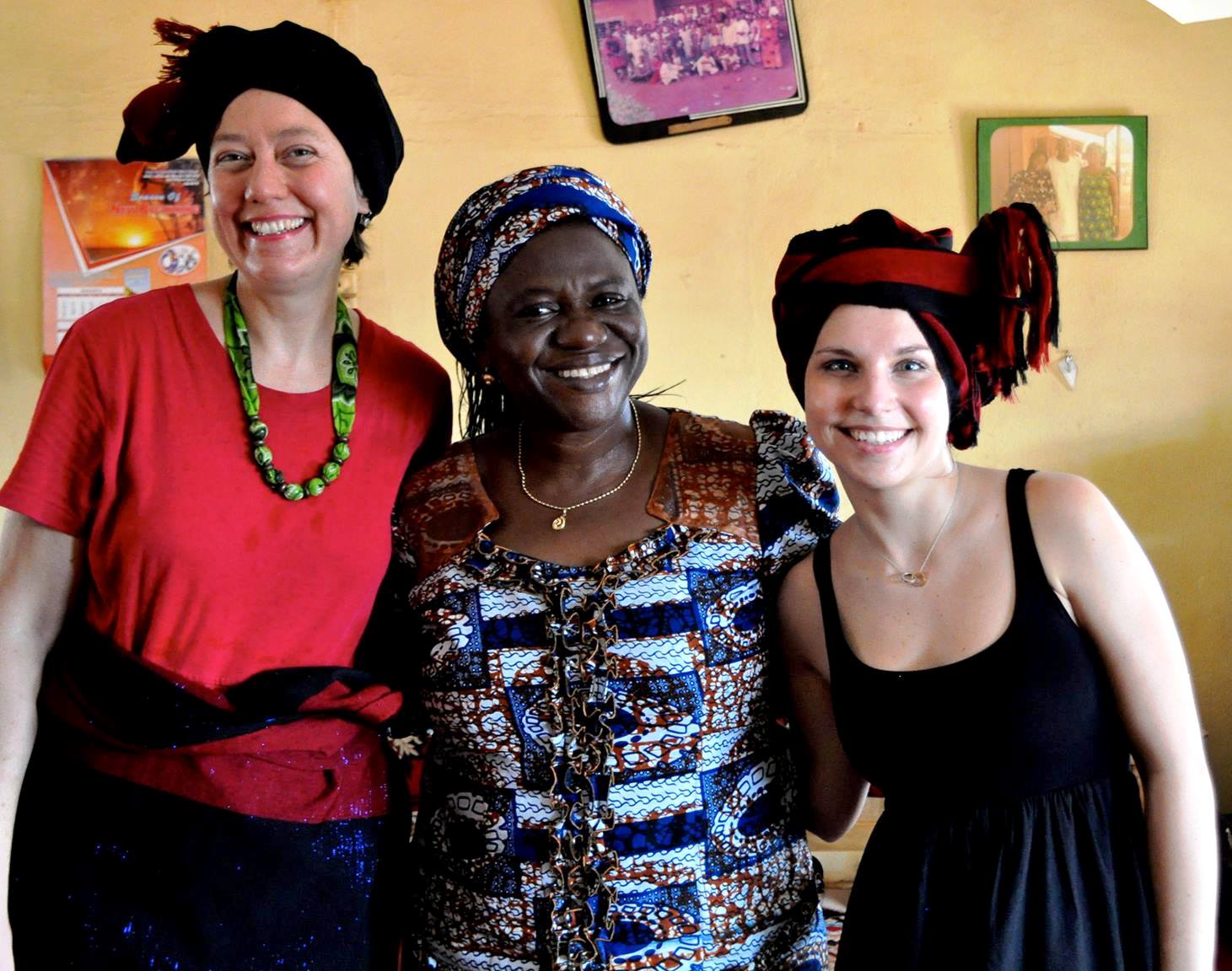 Anne was passionate about many subjects, including girls' education in Nigeria; hence PfD's efforts to honor her memory through the Anne Johnson Memorial Scholarship Fund. Numerous studies have demonstrated the relationship in developing nations between education and social and economic well-being: females with a secondary education have lower fertility levels which in turn translates to better physical and economic health for them and their families. "Educating girls can transform whole communities" (Earth Policy Institute, 2011).
To PfD Anne was a gifted Country Program Director, Director of Programs, consultant and driving force behind much of PfD's amazing work. She had an unrivaled passion for the work PfD did and believed in each and every one of our programs. To me, Anne was a mentor, a friend, and an inspiration. Anne epitomizes the passion that drives PfD's mission. Although Anne's work with PfD was cut short by illness, her legacy lives on in the people she touched—from the hundreds of field staff, partners and PfD employees to the thousands of women, men and now young girls she helps achieve.
I still remember how confident she was that my background in journalism was just what her staff needed. Anne gave me my first chance to prove myself. She never stopped pushing me—or PfD. As frustrating and difficult as things got, Anne always had a positive spin on everything. Every conversation began and ended with laughter. Anne was one of the most genuine and loving people I have ever come across. In developing my management style, I aimed to emulate Anne's effortless ability to take things in stride, find the humor in just about everything and believe in people. She was truly a remarkable person and PfD was lucky enough to have a 20-year relationship with Anne.  Anne truly was PfD and because of Anne, I am proud to say that #IamPfD too.
**Anne Johnson died on Christmas Eve 2013 after a lengthy battle with cancer. Anne's commitment to PfD continues today in the form of her scholarship fund for young girls in Nigeria. Her full biography and obituary are available on the PfD website.**
Yoga Burn is a yoga based workout program that is specifically tailored to help women lose weight and shape up. Yoga Burn Reviewsis a complete 12 week program designed to help you tone and firm your body while losing weight and improving flexibility. Zoe Bray-Cotton is the creator behind
---
Throughout all of December we will be sharing stories from our staff, board, partners, and others from around the globe. We can't wait to share all of the hopeful, engaging, and positive stories from our work. We will be using the hashtag #IamPfD on Facebook, Twitter and LinkedIn.


Be sure to share the posts that you find engaging and inspiring with friends and family and don't forget to donate and take an #unselfie of you making a donation and share it with us and use the #IamPfD for a chance to win prizes from PfD.
Greetings from Geneva,
My journey with Partners for Development (PfD) has allowed me to see the organization from the inside out; therefore, I wanted to reach out to you and share my story. I have been working in the relief and development field for over 25 years and had the privilege of working with PfD from 1994 to 2002. I served at their headquarters and in two countries (Somalia and Cambodia) and several years ago I was elected to the Board of Trustees. Though my role has changed, my dedication and resolve for PfD has not. I encourage you to get to know the organization better and I have no doubt that you will come to love and support the organization in the same ways that I have.
My friends and colleagues often ask why I am so gung-ho about PfD. PfD's tendency to work "off the tarmac" in oftentimes remote and unforgotten parts of the world sets them apart. When I served as PfD's Country Director in Cambodia, our community health and development activities focused on the distant, difficult to access provinces in the Northeast. Nearly all our staff and resources were dedicated to serving these provinces and PfD teams were primarily comprised of people from these provinces. Many of the communities in which PfD worked were accessible only by long, arduous motorbike trips. Fun fact: PfD was the first major distributor of mosquito nets in the region.
PfD's flat hierarchy and the small but dedicated headquarters staff make them nimble and extremely responsive to the field teams and the communities in which they work. Did you know that PfD's Silver Spring office operates with a team of 6? I like the fact that a technical support officer in Nigeria can send an email to PfD's Executive Director and expect a timely response from him. There is little to no bureaucracy and that is how I know my donation has the greatest impact.
I am proud to be formally affiliated with PfD and urge you to learn more about how YOU can support us!
Thank you,
Michael Chommie
Geneva

---
Throughout all of December we will be sharing stories from our staff, board, partners, and others from around the globe. We can't wait to share all of the hopeful, engaging, and positive stories from our work. We will be using the hashtag #IamPfD on Facebook, Twitter and LinkedIn.


Be sure to share the posts that you find engaging and inspiring with friends and family and don't forget to donate and take an #unselfie of you making a donation and share it with us and use the #IamPfD for a chance to win prizes from PfD.
When you are a young international student who has just discovered that your liberal arts undergraduate degree won't feed you, life is very complicated. That was me, 12 years ago. I had just finished a bachelor's degree in Psychology and realized that I was not employable. I desperately wanted to make a difference in the world, to help people. As naïve as that sounded, even to me, I knew that I wouldn't be able to do that without some tangible skills and a lot more experience under my belt. A friend suggested I apply for an internship at the company she worked for, Partners for Development. That was in 2005. Over the last 10 years, PfD has become an integral part of my life, career, and passion.
I started off in the often thankless job of being an intern—except at PfD it wasn't thankless. Every day I felt that my work was meaningful, appreciated, and valued—whether I was doing desk review for a proposal, cleaning up data from our programs, or copy editing a report. I was given the opportunity to travel to field programs in Nigeria, Bosnia, and Cambodia; I presented on my travels to the Board of Trustees and got to give them my recommendations on possible next steps; I pulled all-nighters with PfD staff getting proposal documents submission-ready.
I was very excited in 2006 when I was able to lead a team of fellow graduate students to do a review of PfD's integrated microfinance and reproductive health program in Nigeria. To this day, my friends and I still talk about the stories of the women that we met in rural villages, who told us what they had learned in their microcredit groups, and how the money they had jointly saved was making a brighter future a reality for their households. And I have countless other such stories from my work with PfD. I know, personally, that when we talk about the local impacts that PfD's programs have—there are real people and real lives that have been pointed in a better direction because of PfD.
I went on to work at PfD headquarters for two more years before moving to another organization, but I stayed in touch, hoping I would find a sustained way to stay engaged with the organization. Three years ago I was invited to join the Board of Trustees, which I accepted with great pride.
There are many compelling reasons to support PfD—the programs are solid, the management is efficient, the impacts are real. But most of all, PfD believes in people—be they interns, local staff, or program beneficiaries; and in the end, that is the kind of organization that I want to be associated with. PfD made me the international development professional that I am. PfD trained me to do rigorous work that respects the people I am working for. PfD taught me how to enjoy working with a diverse group of people, and to invest in them. PfD showed me good development that empowers local communities and magnifies local solutions. PfD showed me what it means to see value in a young Nigerian girl who just wanted to make a difference in the world. #IamPfD
---
Throughout all of December we will be sharing stories from our staff, board, partners, and others from around the globe. We can't wait to share all of the hopeful, engaging, and positive stories from our work. We will be using the hashtag #IamPfD on Facebook, Twitter and LinkedIn.


Be sure to share the posts that you find engaging and inspiring with friends and family and don't forget to donate and take an #unselfie of you making a donation and share it with us and use the #IamPfD for a chance to win prizes from PfD.
In Benin as many as 45% of children under five suffer from chronic malnutrition. This causes "stunting," a condition and their weakened systems leave them more susceptible to other health problems, and worldwide, malnutrition is seen as a major contributing factor in half of child deaths.
Malnutrition is an immediate and serious health problem in Benin.

To combat this persistent health menace, Partners for Development (PfD) in Benin expanded the scope of activities to include practical nutrition education. This new area of intervention complements the GREEN Project, which focuses on vegetable production in southern Benin. To overcome this, both access to nutritious foods and health education are required.
Most Beninese children are fed pate, a corn-meal paste unaccompanied by fruits or vegetables. Pate alone is believed to be a source of strength. In response, PfD developed training materials on the importance of vegetables and fruit for both children and adults and hold community-based education sessions with vegetable farmers and their families.
PfD uses a variety of tactics to combat these threats to food security. Sanitation and hygiene trainings are conducted alongside those in nutrition. Culinary demonstrations show cooks how to preserve nutrients of their preferred dishes. Through the GREEN Project, PfD has developed and trained farmers and market sellers on techniques of vegetable preservation, such as drying and canning. While fresh fruits and vegetables are the most nutritious, proper preservation retains some nutritional value.

In addition to hands-on trainings at the village level, PfD has partnered with local radio stations to broadcast short public service announcements and longer educational programs on the importance of proper nutrition and hygiene. They also work in collaboration with GREEN's mobile messaging system to send mass SMS messages on nutrition and hygiene to the thousands of farmers registered on it. This combination of mass media with grassroots education is at the heart of PfD's effort to help end malnutrition in Benin.
PfD is committed to improving the health of children and families in Benin.
"Thanks to the GREEN Project, I sell lots of really good vegetables," says Bonaventure Odoubiyi, a farmer near the city of Allada whose high quality vegetables have earned him the exclusive clientele of a prestigious hotel in the area. Before his introduction to Project GREEN (GREEN blog post), Bonaventure was a typical vegetable farmer in Benin who grew only local vegetables and followed traditional cultivation methods by using large amounts of cheap, ineffective fertilizer, overcrowding his small plots, and relying exclusively on rain for irrigation. With little bargaining power, Bonaventure sold his produce at the nearest market to whomever he could at whatever price, earning only around 30,000 CFA ($60) a month.
Wanting to develop his business, Bonaventure began attending GREEN trainings, where he learned how to improve the quality of his vegetables and increase crop yields. Through GREEN's market and business management training, Bonaventure learned about market-driven crop production and how to approach local markets when looking for new clients, leading him to discover the Royal Palace Hotel, an upscale French-owned resort just outside the small city of Allada. To provide for the hotel, Bonaventure began to grow vegetables such as eggplant, radishes and beets, which are not sold on the local market but have a strong clientele with foreign restaurants and hotels like the Royal Palace that tend to pay more for higher quality produce.
Bonaventure engaged the finance and business skills he learned from GREEN to successfully apply for a small loan of $1,000 (500,000 FCFA) from the Federation of Savings and Loans Institution, GREEN's micro-finance partner. After purchasing a nearby field, he bought a motorized pump to irrigate his crops, and his hard work and investment began to pay off as he saw an improvement in the quantity and quality of his produce. Bonaventure then decided to bring samples of his new crops to the Royal Palace Hotel. Impressed with the quality and variety of his selection, the hotel immediately purchased all of his produce and even offered Bonaventure a contract to continuously supply them with his vegetables.
Bonaventure's business with the hotel grew rapidly, but despite his larger and more productive fields, he still could not meet the demands of the Royal Palace. Consequently, Bonaventure reached out to other GREEN-trained vegetable growers to help him meet the demand. Now, Bonaventure is a farmer, as well as the head of a vegetable supply business. His own crops supply about 30% of the Royal Palace Hotel vegetables, while the rest comes from his network of GREEN farmers. The hotel has been so impressed with the quality of Bonaventure's weekly deliveries that over the past year they've recommended Bonaventure's produce to another upscale hotel that also offered him a contract for his vegetables.
Bonaventure is proud of his accomplishments, new business and increased income. Thanks to GREEN's support and training, he now makes nearly $300 USD (150,000 FCFA) each month, five times more than he used to earn. Every time he adds clients to expand his business, he contracts GREEN-trained farmers to help meet the demand. Bonaventure is becoming a successful entrepreneur, and he credits part of his achievement to all of the help and support from the GREEN Project.